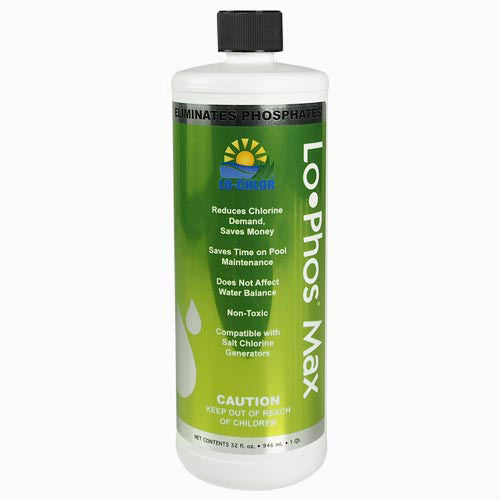 Lo-Chlor Lo-Phos Max - 32 oz
This item is IN STOCK
This item is TEMPORARILY OUT OF STOCK
Usually Ships Within 1 Business Day
Expedited Shipping Available
Item Details
Lo-Chlor Lo-Phos Max
Lo-Chlor Lo-Phos Max quickly removes phosphates from your pool water, reducing chlorine demand and saving you time and money. This product is one of the strongest on the market for keeping algae in check and preventing algae blooms. This product does not affect water balance and is compatible with salt chlorine generators, so it can help any pool stay clear and balanced.
Lo-Chlor Lo-Phos Max Features:
Eliminates phosphates
Reduces chlorine demand
Prevents algae blooms
Non-toxic
Does not affect water balance
Saves time and money
Compatible with salt chlorine generators
Dosage chart for ideal results
32 Ounces
Directions for Use:
Follow dosage chart on bottle
If algae is already present in your pool, add an algicide prior to beginning phosphate removal.
Lo-Chlor MAX006-12