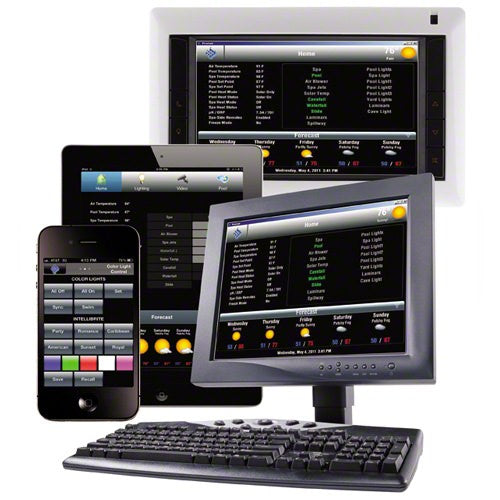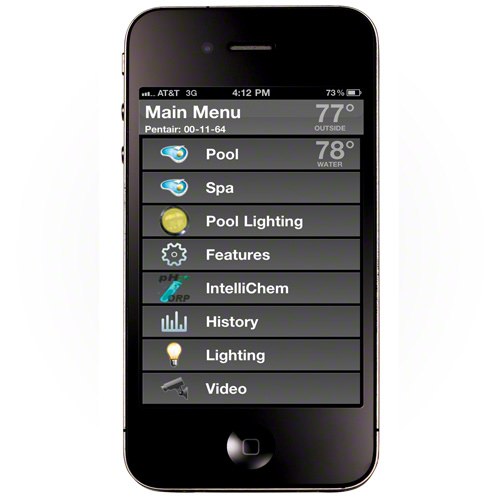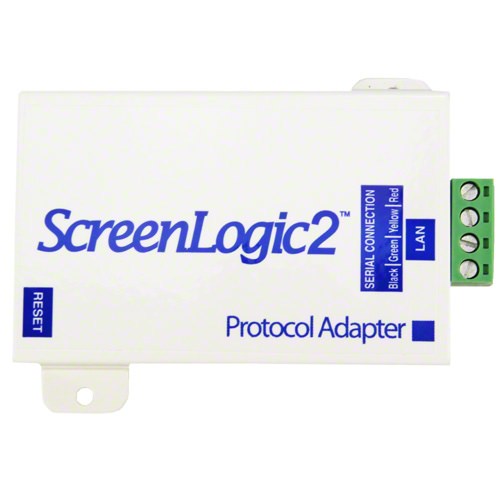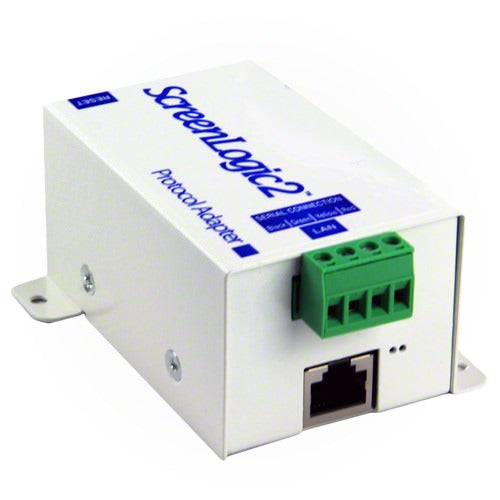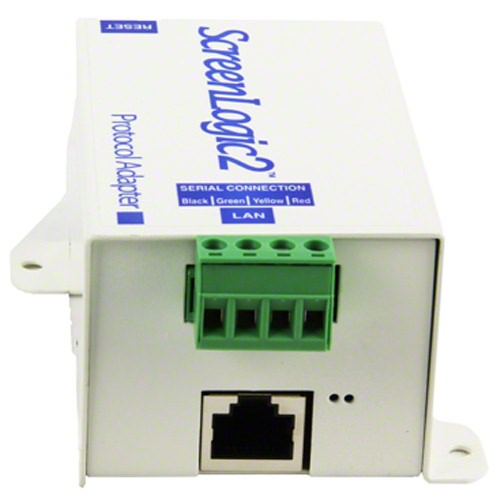 Pentair ScreenLogic Interface Kit 520500
This item is IN STOCK
This item is TEMPORARILY OUT OF STOCK
Usually Ships Within 1 Business Day
Expedited Shipping Available
Item Details
Pentair ScreenLogic Interface Kit 520500
The ScreenLogic 2 User Interface enables users to control their pool and spa features using wireless devices including Android, Apple iPhone, iPod Touch, iPad, MAC, PC's and Microsoft Windows Computers. This kit also includes ScreenLogic Connect CD for use on up to four windows computers and is compatible with Pentair IntelliTouch, EasyTouch and Compool Systems.
Interface Kit Includes:
ScreenLogic Protocol Adapter
ScreenLogic Interface Features Include:
Control all key functions of your pool or spa - temperatures, jets, lighting, and water features.
Remotely manage from a PC or a Mac computer using the ScreenLogic Interface PC or Mac app, available in all ScreenLogic Interface kits and as a download from the Pentair Aquatic Systems Website.
Easily change, track and monitor pH and ORP levels when using the IntelliChem Chemical Control System with IntelliTouch or EasyTouch Automation Systems.
Control IntelliBrite LED Pool, Spa, Landscape Lights and MagicStream Laminars.
Product Note:
This Interface Kit requires a cable 4-wire, 22 gauge wiring connection (part # 520199) to be ran from the IntelliTouch, EasyTouch or Compool Load or Power Center into the home where the protocol adapter is located. For a wireless connection that eliminates the need to run a cable to the home you will need to purchase the ScreenLogic Wireless Connection Kit part # 521964
Pentair 520500