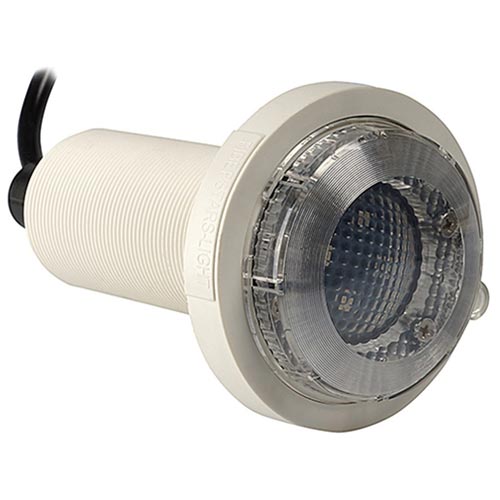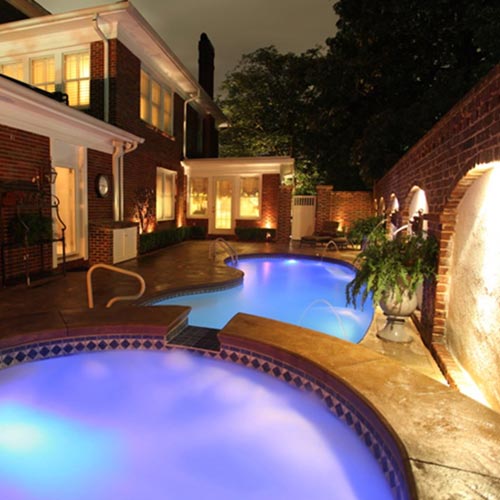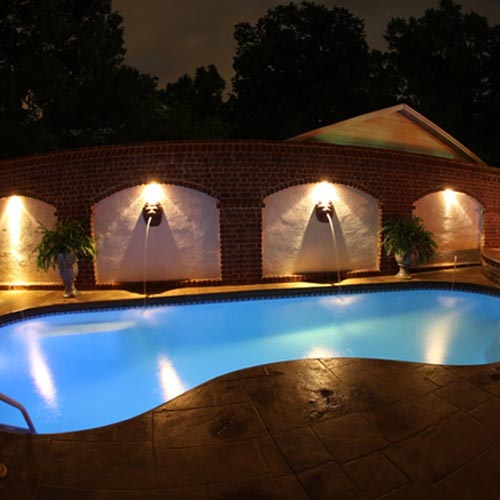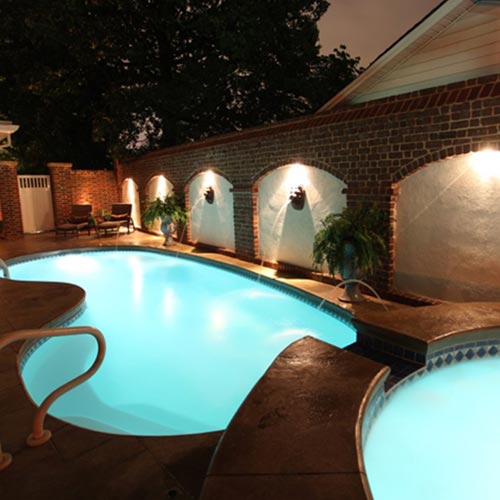 S.R. Smith Fiberglass RGB LED Light FLED-C-FG-50
This item is IN STOCK
This item is TEMPORARILY OUT OF STOCK
Usually Ships Within 1 to 3 Business Days
Expedited Shipping NOT Available
Not Available Outside Contiguous US
Item Details
S.R. Smith Fiberglass RGB LED Light FLED-C-FG-50
The fiberglass LED light has no end-shadow effect which is common in most other pool lighting systems. This design is specific for illuminating your entire pool, having a wide beam spread, and even light distribution.
There are a couple different options provided for setting the right mood. First, the six color lock which allows you to pick your favorite color for the moment and keep it locked on that color. The next option is to chose one of the two color change modes, where the lights demonstrate a basic light show. Another beneficial feature is the ability to synchronize this lighting system with your Color Light Streams systems, allowing for an incredible visual experience.
These lights are 5 Watts with a safe 12 Volt power supply that maintain a 50,000 hour lamp life.
Fiberglass RGB LED Features:
Underwater Fiberglass RGB LED Light for Fiberglass Pools and Spas
6 Color Array
Color Lock and Color Unison
2 Color Change Modes
No End-Shadow Effect
Even Light Distribution
Wide Beam Spread
Synchronize with Color Light Streams
No Earth-Bonding Required
Non-Leak Water Seal Protection
Memory Function
Flexible Lens Adapts to Extreme Temperatures
Color Control and Dimming Control
Fiberglass RGB LED Specifications:
Volts: 12
Watts: 5
Low Voltage Cord: 50'
Lamp Life: 50,000 Hours
Fiberglass Pool Lights can be Powered by the following S.R. Smith Power Centers:
PT-6000
WIRTRAN
WPC1-XXXX-T
WPC2-XXXX-T
iStar
Note: Encapsulated cable terminations eliminate external cable and water seal heat caused deterioration.
S.R. Smith FLED-C-FG-50