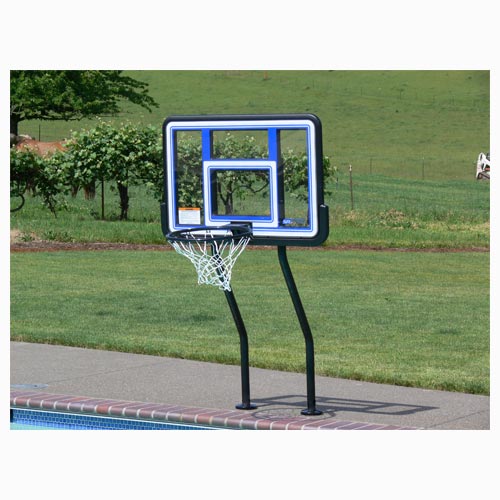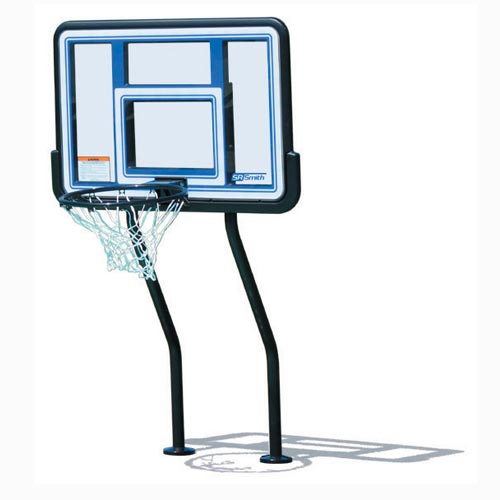 S.R. Smith Salt Pool Competitive Basketball Game With Anchors
This item is IN STOCK
This item is TEMPORARILY OUT OF STOCK
Usually Ships Within 1 Business Day
Expedited Shipping Available
Item Details
S.R. Smith Salt Pool Competitive Basketball Game With Anchors
S.R. Smith Salt Pool Competitive Basketball Game has a vinyl coated, stainless steel support structure to weather even the fiercest games.
It is made of rugged Sealed Steel that is designed to withstand corrosion from the outside elements and salt when used in pools that have salt chlorine generators.

The anchor assembly also allows you to remove the basketball set when you want your deck to be clear. You can place the optional anchor cap into the anchor for a smooth, finished look.

The competition quality backboard is made of acrylic and is bolted to the post. The regulation basketball rim is bolted to backboard. The rim and square frame are coated in black vinyl to protect them.

S.R. Smith Salt Pool Competitive Basketball Game Features:

Setback 12" from pool edge as measured to the center of the anchor.
Commercial grade 1.90" square, 304 stainless steel frame.
Regulation size rim.
Includes net, basketball and needle for the ball.
Recommended for all in-ground pool types
In-deck installation required.
Deck anchors and escutcheon plates are included.
S.R. Smith S-BASK-44