10 Spectacular Resort Pools in the US
When we want to kick back and relax at a resort, we often consider the expensive plane ticket that oftentimes accompanies that kind of luxury. It probably means not being able to drink the local water and having to learn bits and pieces of a foreign language in order to get by. According to this new list put together by USA Today, here are 10 spectacular resort pools right here in the US that can provide the kind of escape without having to go too far. From coast to coast, these are truly some of the most beautiful and luxurious resort swimming pools around America.
The Westin Hilton Head Island Resort—Hilton Head, SC
While most resorts evoke more of a West coast feel, there are in fact some especially relaxing pools in the East. The Westin at Hilton Head Island Resort is no exception. The Westin has an interesting vibe, fusing a rustic, old world feel with a lush east coast beachfront location. Being a stone's throw away from the Atlantic Ocean doesn't hurt, either. The outdoor space has three pools and tiered whirlpools and a beautifully landscaped garden.
One of the smaller pools is perfect for children while the main swimming pool is open to everyone. Even though the coast may get cool or experience rain, the outdoor pool is both heated and covered. Surrounding the pool are comfy lounge chairs and cabanas that come with TVs and mini-fridges.
Harrah's Resort—Atlantic City, NJ
The East Coast version of Vegas, Atlantic City has no shortage of places willing to cater to the rich and fun-loving visitor. The resort at Harrah's is tropical and designed to be comfortable year round. The pool sits under a glass dome and the air stays heated at 82 degrees even through the bittern northern winters. The area boasts six hot tubs as well as lounge chairs, 12 luxury cabanas with flat-screen TVs, iPod docking stations and couches. The outdoor deck opens in the summer and on Thursday evenings, a notorious night swim attracts all kinds of party-goers.
Cheeca Lodge and Spa—Islamorada, FL
This resort located in the Florida Keys is nothing if not lush and private. The pool is lined by oversized chaise lounges and the landscaping is top notch. The main pool at the Cheeca Lodge overlooks a private beach, adjacent to a saltwater lagoon. The local eats aren't too shabby and one of their most popular features is a gourmet smoothie bar. If you're looking for a more private afternoon, there's an adult-only spa that includes cabanas that have a butler service. Not too shabby.
Four Seasons Scottsdale at Troon North—Scottsdale, AZ
Believe it or not, there are two resorts that make this top list in Scottsdale, Arizona. The first is at the Four Seasons whose amenities are just as special as the setting. The pool's backdrop are the beautiful mountains and it's landscaped with lovely desert plants. The views alone are worth the price of admission.
There's a bi-level pool deck; one is adults-only. There are high end amenities that come along  with a cabana rental, including an assigned staff member. Complimentary amenities include sunblock, cold water, and mint-scented towels. Fancy.
Fairmont Scottsdale Princess—Scottsdale, AZ
The second resort in Arizona, the Fairmont Scottsdale Princess, features five pools that span over 6,000 square feet. The Sonoran Splash and East pool were both designed for families and feature two 200-foot water slides. The South and Casita Pools are adults only and have hot tubs and cabanas, complete with 21" flat screen TVs. The Mesa pool is part of the spa and sits on the rooftop and has private cabanas and staggering views.
Hard Rock Hotel and Casino—Las Vegas, NV
You wouldn't expect to have a list of the best pools without a Vegas resort making an appearance, would you? At the Hard Rock, there is room for everyone. There are more than 50 Tahitian-style cabanas and 25 daybeds. There's a section reserved for hotel guests only that covers five acres that has its own beach, daybeds, cabanas, and swim-up blackjack. The Breathe pool is more private and has great views of the Vegas Strip. Paradise Beach is perfect for party people, known for its over-the-top weekend soirees.
Harrah's Resort Southern California—Valley Center, CA
This is a beautiful desert oasis with a pool to match. There's a large deck that is surrounded by palm trees, waterfalls, and three swimming pools. The pool has a lazy river and hot tubs as well as the sole swim-up bar in Southern California. You can rent one of the 21 extra-large cabanas that come with lounge chairs, flat-screen TVs, and other amenities. The summer attracts the party animals to the "Dive Day Club."
The Andaz Hotel—West Hollywood, CA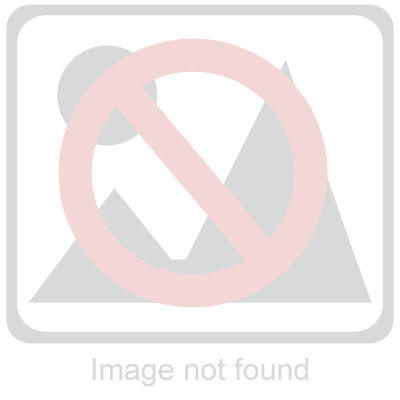 We wouldn't expect anything less chic than this rooftop pool that sits on the Sunset Strip and overlooks the Hollywood hills. Guests can get a taste for the A-list lifestyle and soak in the sun while enjoying their private cabana and sipping fruity cocktails. They even have poolside bottle service for those looking to have some extra fun.
The London West Hollywood—Los Angeles, CA
Great views. VIP treatment. This place has it all. The rooftop has a garden feel and plenty of cushioned seating. There's a fire pit as well as a great place to get a drink and a bite to eat. Only open to hotel guests, although some locals do rent their own cabanas to escape their hectic LA lives.
The Modern Hotel—Honolulu, HI
There had to be at least ONE truly tropical location on this list, right? The sole resort to win that honor is Honolulu's Modern Hotel. The resort has two swimming pools that feel very private and exotic. The Sunrise pool has lounging areas and chaise lounges that are meant to look like they're floating on top of the water as well as oversized day beds that are perfect for all the sun-worshipers. The Sunset pool is for adults only and features an infinity-edged pool and lounges and hammocks on a sandy beach.
For more pictures of these resorts, check out the original article on USA Today.