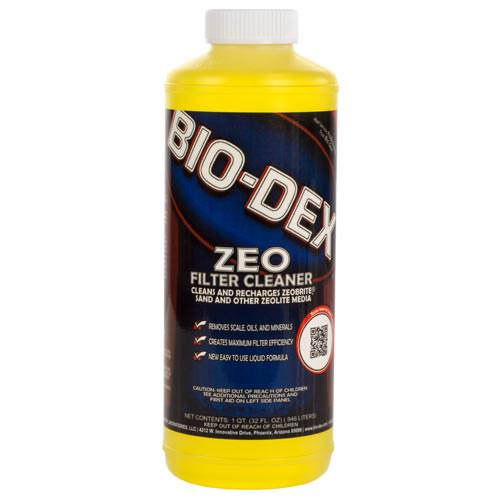 Bio-Dex Zeo Filter Cleaner
This item is IN STOCK
This item is TEMPORARILY OUT OF STOCK
Usually Ships Within 1 Business Day
Expedited Shipping Available
Item Details
Bio-Dex Zeo Filter Cleaner
Zeo Filter Cleaner cleans and will remove ammonia buildup in Zeobrite that accumulates over time. It is safe to equipment, environmentally friendly and easy to use. It also makes an excellent cleaner for sand filters.
Features:
Removes scale, oils and minerals from pool filters
Creates maximum filter efficiency
Easy to use liquid formula
Removes ammonia buildup in Zeobrite
Excellent for all types of filters including cartridge, D.E. and Sand
32 Ounce bottle
Dosage Amounts:
Filters up to 24" in diameter add 1 quart of this product per 5 gallons of water.
Filters from 30" to 36" add 2 quarts per 5 gallons of water.