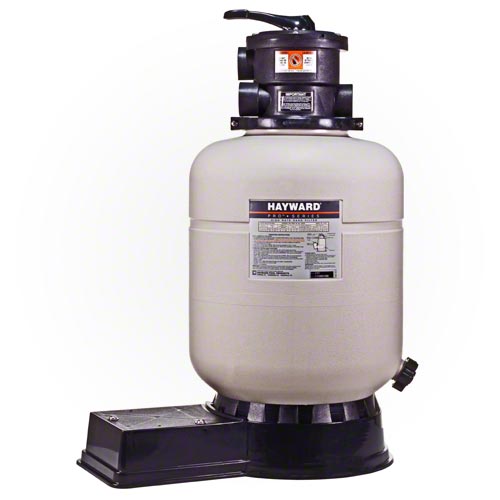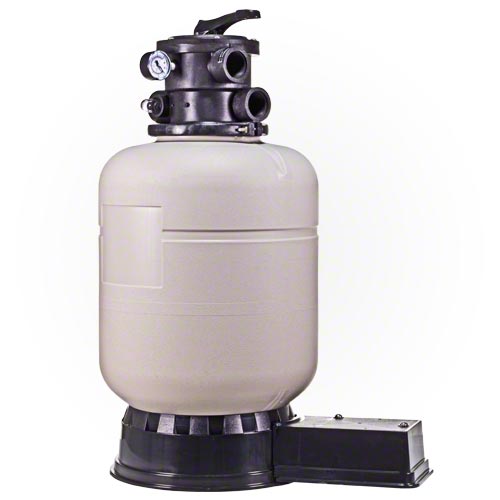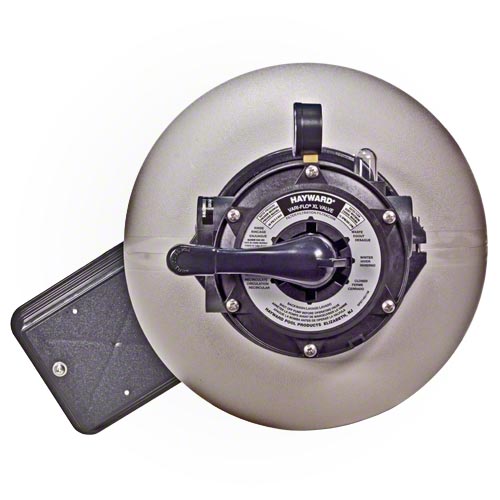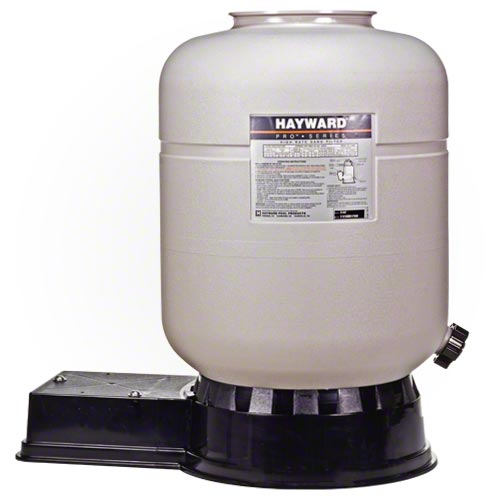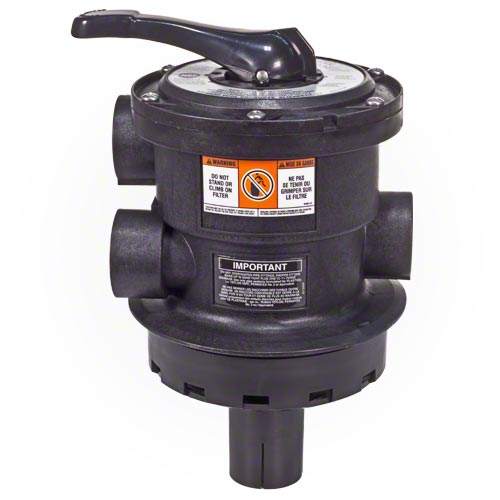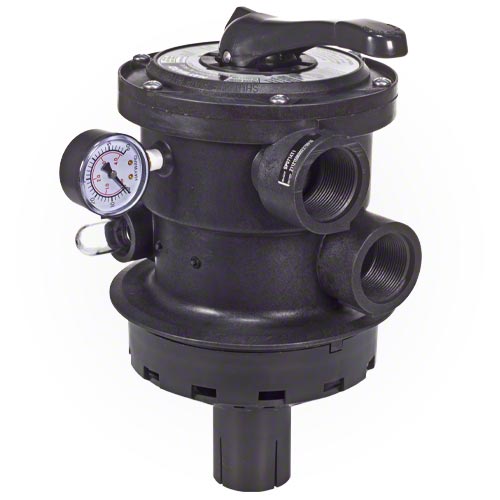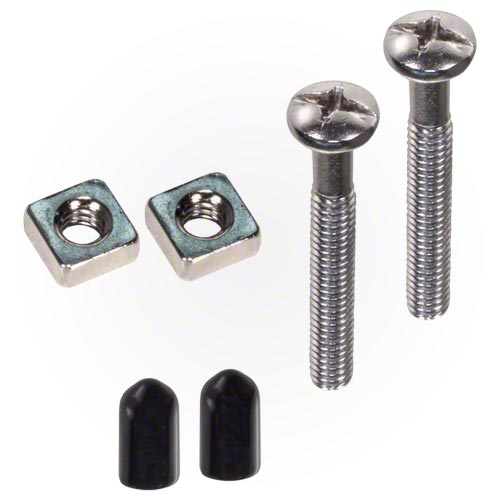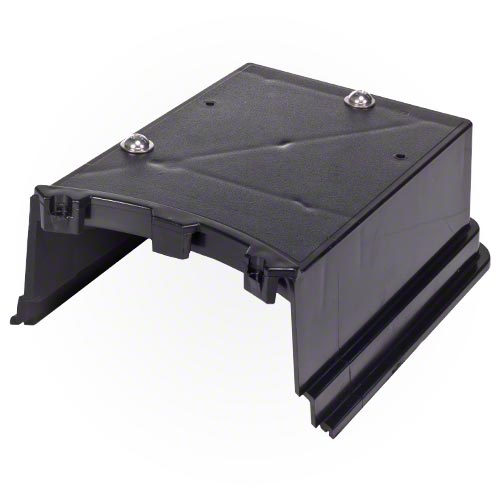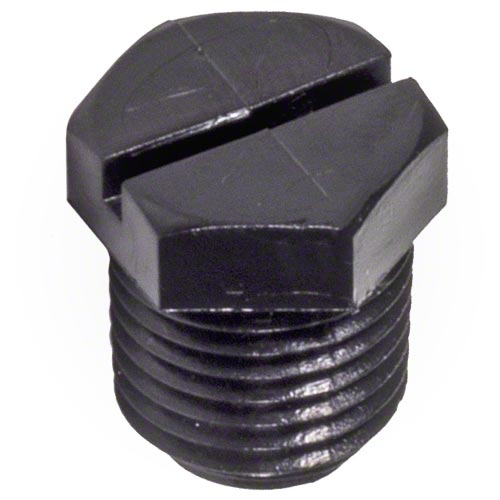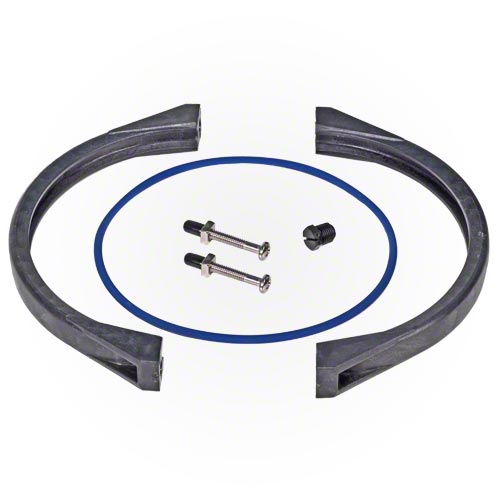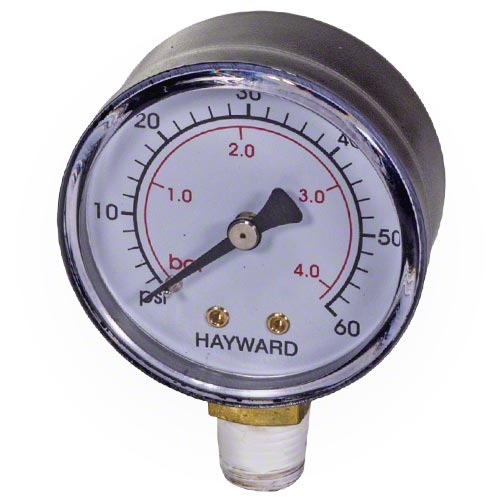 Hayward ProSeries Top Mount Sand Filter W3S166T
This item is IN STOCK
This item is TEMPORARILY OUT OF STOCK
Usually Ships Within 1 Business Day
Expedited Shipping NOT Available
Not Available Outside Contiguous US
Item Details
Hayward ProSeries Top Mount Sand Filter W3S166T
The ProSeries Top Mount Sand Filter exhibits a desirable mix between superior flow characteristics and features that optimize an ease of operation. A filter with such low-maintenance requirements, surely has everything you will need to produce crystal clear water in your pool or other water applications for years upon years of use. The durable tank is designed for long-lasting, all-weather performance. Another feature that sustains the quality of performance is the seven-position Vari-Flo valve which provides maximum flow at a lower pressure drop.
The valve options are available and adaptable at the turn of a dial. An integral top diffuser will make use of the entire filtration area because it propels even distribution of water over the sand bed. ProSeries is the very latest in sand filter technology, and is used on the following water applications; above-ground pools, small in ground pools, aquariums (salt or fresh water), and ponds.
Serviceability is simple because of the precision engineered umbrella-fold, self cleaning laterals which also create a balanced flow and back washing. Another feature that sustains ease of operation is the large pressure sand and water drain that allows for rapid winterizing or servicing. Let us not forget about the flange clamp design that provides a 360 degree rotation for easy installation. Anyone that knows their filters couldn't agree more that this filter has all that it takes to have the most incredible outcome of water filtration and is noted to be powerful and easy to maintain.
ProSeries Top Mount Filter Features:
16-1/2" Sand Filter Tank
1.40 Square Foot Effective Filtration Area
30 Gallons Per Minute Flow Rate
14,400 Gallons Turnover in 8 Hours
1-1/2" plumbing
Vari-Flo Valve with 7 filter operation modes, included.
Durable filter tank for all-weather performance.
Large pressure sand and water drain.
360 degree rotating flange clamp design for easy installation.
Integral top diffuser creates even water distribution over sand bed.
Balanced flow and back washing, created by self cleaning laterals.
100 pounds of sand are required but not included.
Includes snap on molded pump base.
7-Position Valve Options:

Filter - Normal filtering and regular vacuuming.
Backwash - Cleaning filter sand bed of accumulated debris.
Rinse - Use after completing backwash cycle to ensure all dirty water is rinsed out of the filter to waste.
Waste - Bypasses the filter for draining or lowering pool water level and for vacuuming heavy debris directly to waste line.
Recirculate - Water is recirculated through the valve, bypassing the filter.
Closed - Shuts off the flow from the pump to the filter.
Winter - For Winterizing.
Filter Dimensions:
16-1/2" Width X 33" Height
Hayward W3S166T