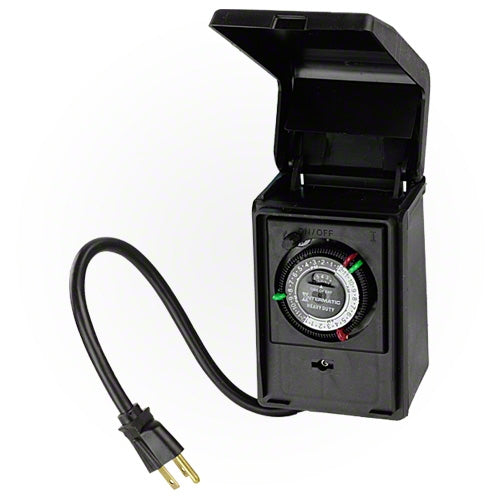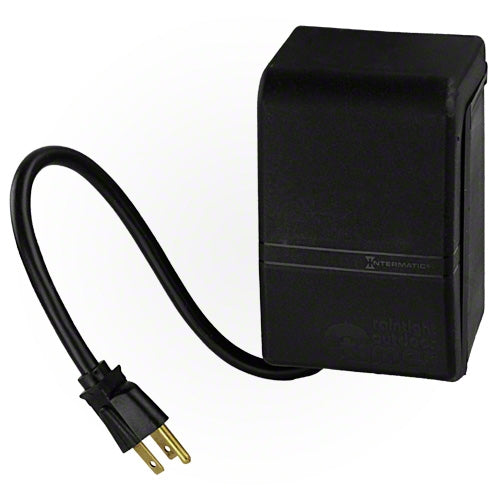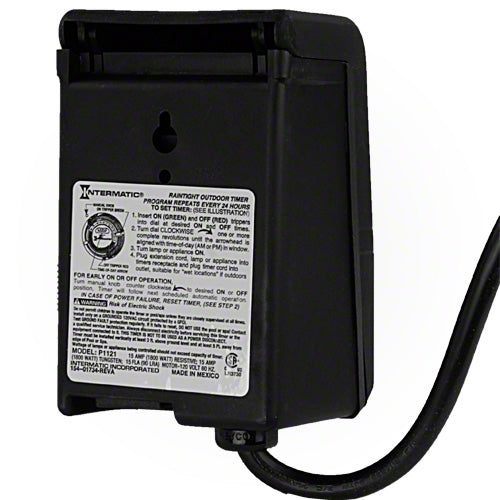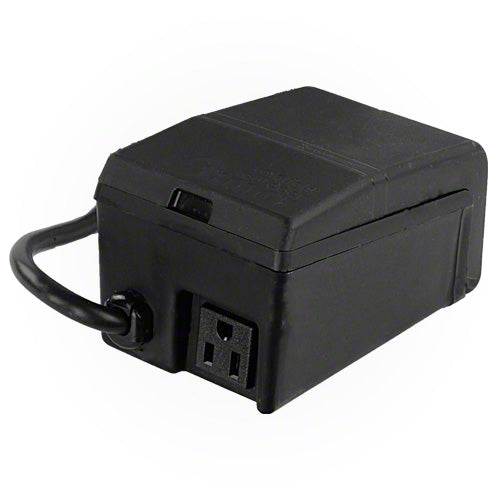 Intermatic Outdoor Timer P1121
This item is IN STOCK
This item is TEMPORARILY OUT OF STOCK
Usually Ships Within 1 Business Day
Expedited Shipping Available
Item Details
Intermatic Outdoor Timer P1121

The Intermatic Heavy Duty Outdoor Timer is the easy to use mechanical timer that is perfect for operating filter pumps, outdoor decorations, holiday lighting, engine block heaters, fountains or almost anything else that you can plug in that you want to put on a timer. The Timer is portable and includes two ON and two OFF trippers but you can add more if you need more ON/OFF times.

Mechanical Timer Features:

Timing Cycle - 24 hour timer dial

4 Trippers (2 ON / 2 OFF) - 30 minute per peg

Minimum On time - 1 hour

Maximum On time - 23 hours

Manual Override
Enclosure Specifications:

Outdoor Grade Plastic

5" Height X 5 1/2" Width X 3 3/4" Depth
Electrical Specifications:

15 Amp (1800 Watt), Resistive or Tungsten; 1 HP Air Conditioner, (15FLA, 90LRA), Motor Load.

Includes 12" grounded plug and receptacle to plug items into the timer.
Great for use with:

Pool Filter Pumps

Ponds

Signs

Air Conditioners

Lights

Fans

Engine Block Heaters

Holiday Lighting

Fountains

Outdoor Decorations

And so much more....
Note: For additional trippers (2 ON and 2 OFF Per Pack), order 156PB10398A Trippers.

Intermatic P1121