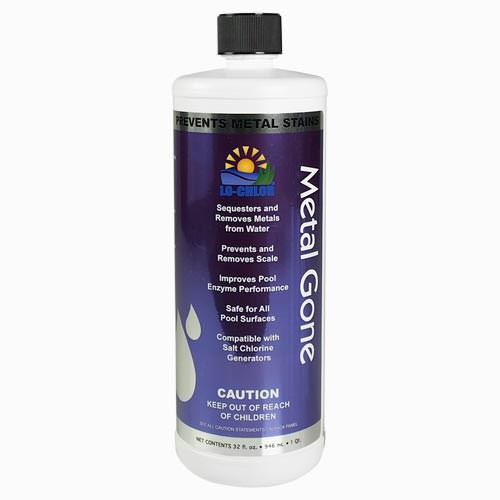 Lo-Chlor Metal Gone - 32 oz
This item is IN STOCK
This item is TEMPORARILY OUT OF STOCK
Usually Ships Within 1 Business Day
Expedited Shipping Available
Item Details
Lo-Chlor Metal Gone
Prevent staining due to too much metal with Lo-Chlor Metal Gone. This product helps bind metals into filterable sizes, not giving the metal a chance to dissolve and stain or scale. This helps improve pool enzyme performance and prevents and removes scale. Safe for all pool surfaces and compatible with salt chlorine generators, this product works hard to get rid of metals in your pools.
Lo-Chlor Metal Gone Features:
Binds and removes metals from pool water
Prevents and removes scale
Improves enzyme performance
Safe to use on all pool surfaces
Compatible with salt generators
32 Ounces
Directions for Use:
For initial treatment, add 32 oz per 15,000 gallons of pool water.
For maintenance treatment add 4 oz per 15,000 gallons of pool water.