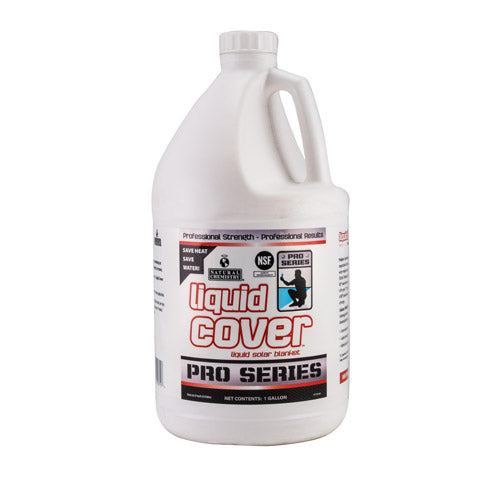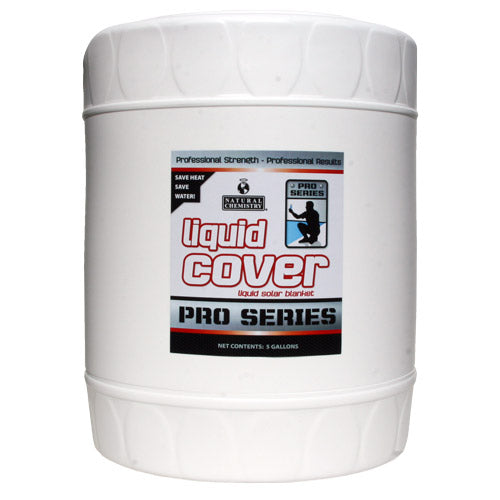 Natural Chemistry Pro Series Liquid Cover
- Gallon
This item is IN STOCK
This item is TEMPORARILY OUT OF STOCK
Expedited Shipping NOT Available
Not Available Outside Contiguous US
Item Details
Natural Chemistry Pro Series Liquid Cover
Swimming pools lose energy in a variety of ways, but evaporation is by far the largest source of energy loss. Evaporating water requires a tremendous amount of energy. It only takes 1 BTU to raise 1 lb of water 1 degree fahrenheit, but each pound of water 80 degrees fahrenheit water that evaporates takes a whopping, 1,048 BTU of heat our of the pool (1 gallon = 8.33 pounds). Therefore, for every gallon of 80 degree fahrenheit pool water that is lost due to evaporation we lose 8,729 BTU of energy.
Pro Series Liquid Cover's advanced mono-layer technology offers you the ability to save water and money by dramatically decreasing evaporation and heat loss.
Features:
Liquid Solar Blanket
Forms invisible one molecule thick mono-layer on the pool surface
Surface tension keeps the cover in place
Can be used when swimmers are in the pool.
Reforms during swimming
Saves heat and water
NSF Certified to NSF ANSI standard 50
Directions for use:
Add 4 ounces of this product per 675 square feet of surface area, assuming an average pool depth of 4 feet (20,000 gallons) or more.
Notes:
Skimmer application is preferred, however, Liquid Cover can be added directly to the pool water.
Circulation system must be running for either application.
For best results, feed small amounts multiple times per day with Natural Chemistry's Automatic Dosage Dispensor (86440).