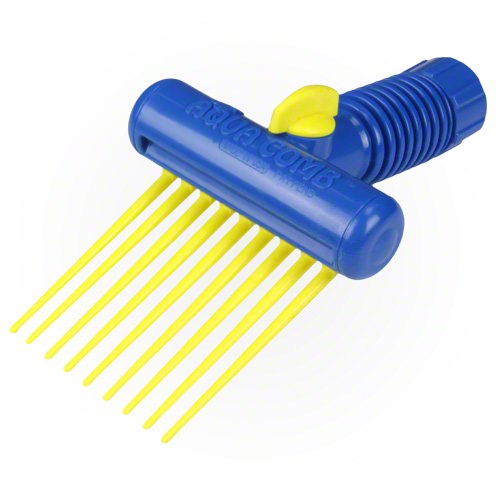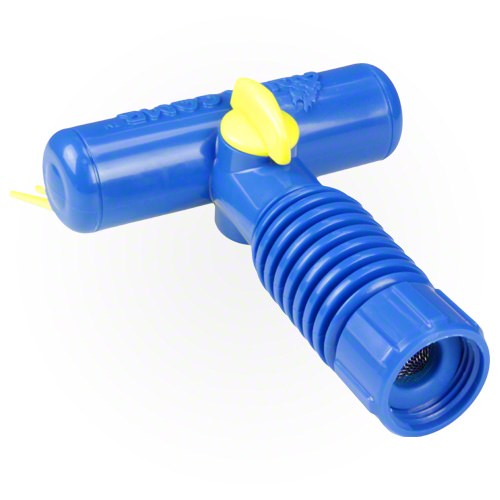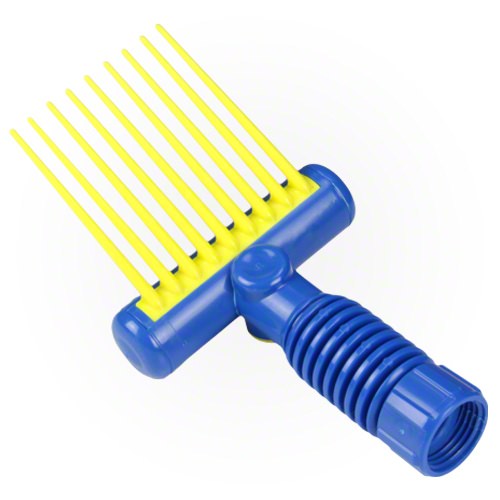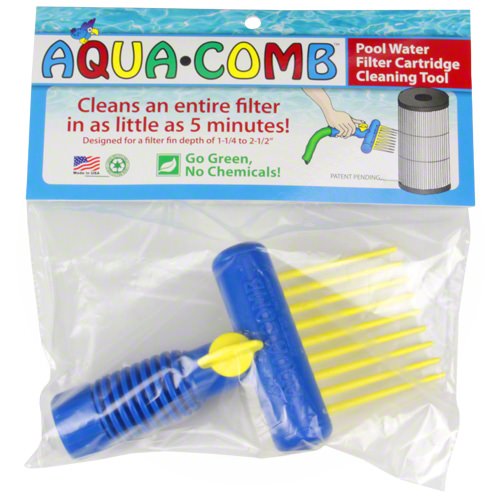 Aqua Comb Pool and Spa Filter Cleaner - Long Forks
This item is IN STOCK
This item is TEMPORARILY OUT OF STOCK
Usually Ships Within 1 Business Day
Expedited Shipping Available
Item Details
Aqua Comb Cartridge Filter Cleaner - Long Forks

The Aqua Comb Cartridge Filter Cleaning Tool cleans pool and spa filter cartridges in as little as 5 minutes. The Aqua Comb with Long Forks is designed for cartridge filters with filter pleats around 1-1/4" to 2-1/2" deep. The Aqua Comb with Long Forks will work on filters with a smaller or larger pleat depths as well. The Aqua Comb is the perfect tool to get deep down into the filter pleats of pool and spa cartridge filter to remove the stuck in debris such as bugs, vegetation and other debris that accumulates in your filter.

The Aqua Comb is made in the USA. The valve and comb are made of Acetal plastic, which is so strong, that you can actually bend over the forks and not break them. The nut and handle are high strength ABS plastic. The handle wall thickness is 1/8" to 3/16" thick UV protected plastic. The handle is a one-piece design and parts are press-fit together and there are no glues, solvents, screws and / or fasteners used for assembly. The hose seal is made of Silicone and the nut is free-spinning. If you have a stiff hose the Aqua Comb will rotate around but will not leak! The Aqua Comb has a 304 S.S. 30 mesh screen molded into the silicone hose seal that will hold back anything in the hose that would otherwise plug the holes.

Before the Aqua Comb all other cartridge filter cleaning devices were or are just different forms of sprayers. The Aqua Comb combines a 3" wide flat spray with a 9-finger comb that opens the pleats for a deep clean and allows you to dig out impacted debris, so you can achieve maximum filtration results.

Aqua Comb Features:

The Aqua Comb body is made of UV protected ABS plastic.

The Comb and barrel valve are UV protected Acetal.

The Aqua Comb has a 304 S.S. 30 mesh screen hose seal to avoid clogs.

Water pressure operating range is 35 lbs/sq. in. to 55 lbs/sq. in.

Works great on both salt and chlorine based water filter systems.

Designed and built for long life and use.

Used by pool services and homeowners.

Aqua Comb Instructions:

Attach the Aqua Comb to a standard water hose.

Set your cartridge filter a a solid base, floor, etc.

Turn the water on and insert the comb into the filter start at the top.

Work the comb and water flush in smooth strokes working your way down the pleats to the bottom of the filter.

Pull the Aqua Comb out and rotate the filter about 1/2 the width of the comb and repeat until you have made two full cleaning rotations.