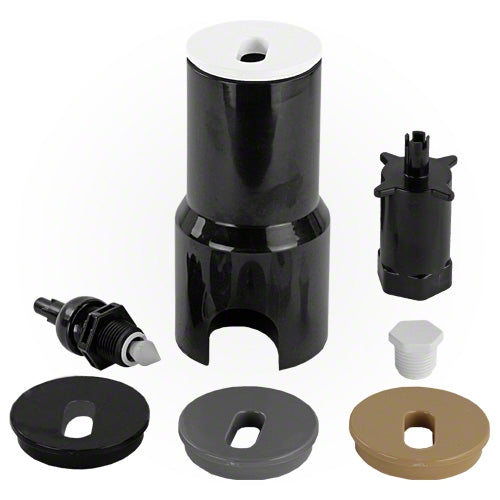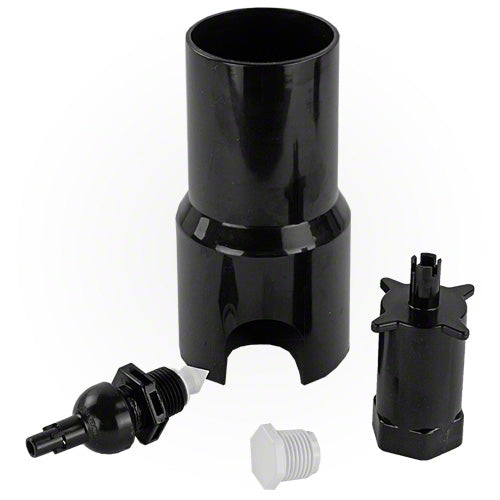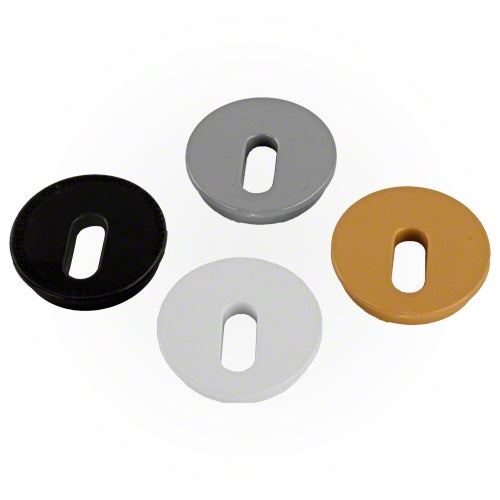 This item is IN STOCK
This item is TEMPORARILY OUT OF STOCK
Usually Ships Within 1 Business Day
Expedited Shipping Available
Item Details
CMP Adjustable Deck Jet
The CMP Adjustable Deck Jets are designed for residential and commercial pools and creates a graceful arc of water that enters the pool with a gentle splash. Adjustable deck jets allow you to adjust the stream of water at the nozzle rather than or in addition to your plumbing valves to create the desired look you want.
The Adjustable Deck Jet mounts flush with the deck and includes four different cap colors to create the perfect match with its surroundings. The eyeball nozzle is hidden from view and only uses 3-5 gallons per minute for a stream of water up to 10 feet high. CMP Deck Jets are made for trouble-free operation and accommodates a variety of plumbing options for easy installation.
CMP Deck Jets include the jet body, moveable nozzles (single and dual streams) and four colored, round decorative caps in white, black, gray and tan.
CMP Adjustable Deck Jet Features:
Adjustable stream at the nozzle
Only uses 3-5 gallons per minute
Includes 4 colored caps
Trouble free operation
Easy installation
accepts 1/2" or 3/4" plumbing
Dimensions:
3" Bottom Width - 2-1/2" Top and Cap Width X 6" Height
CMP 25597-200-000