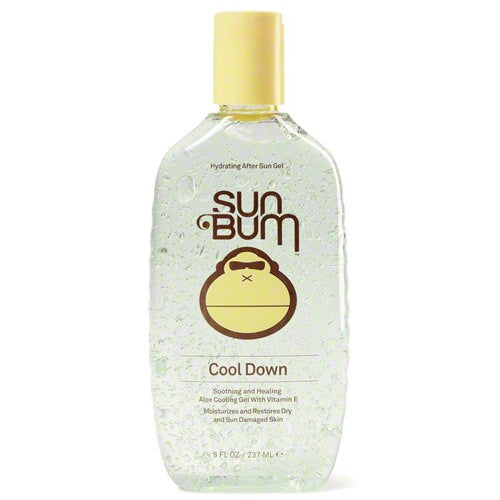 Sun Bum Cool Down Gel - Aloe Gel
This item is IN STOCK
This item is TEMPORARILY OUT OF STOCK
Usually Ships Within 1 Business Day
Expedited Shipping Available
Item Details
Sun Bum Cool Down Gel
So you got greedy and burned your skin. Ease the pain and calm your skin with our "Cool Down" Gel. Vitamin E enriched, our soothing Aloe Gel will rehydrate your sun-baked skin and ease the pain of a burn and help prevent peeling. Keep it refrigerated for bonus relief.
Cool Down Gel Features:
Hydrating after sun gel
Restores and protects sun damaged skin
Provides fast relief from sunburn pain
Contains soothing and cooling Aloe
Contains healing Tea Tree Oil
Alcohol Free
Vitamin E Enriched
8 Ounce Bottle
Common Uses:
Aloe is commonly known for its healing and soothing qualities for the skin. Combining that with the natural antioxidants of Vitamin E, this cooling lotion helps to restore and protect your skin cells after exposure to the sun and all other outdoor elements. With regular use it also moisturizes and helps maintain your tan longer. Use this product to provide relief from:
Sunburns
Scrapes
Insect Bites
Minor Cuts
Minor Burns
Minor Skin Irritation
Directions for use:
Apply generously to all areas of the skin. Gently massage into any affected areas. For best results, apply right after the sun burn occurs and before sun exposure. Reapply as frequently as you like.
Sun Bum Cool Down Gel is carefully formulated to protected those of us who live and love in the sun.