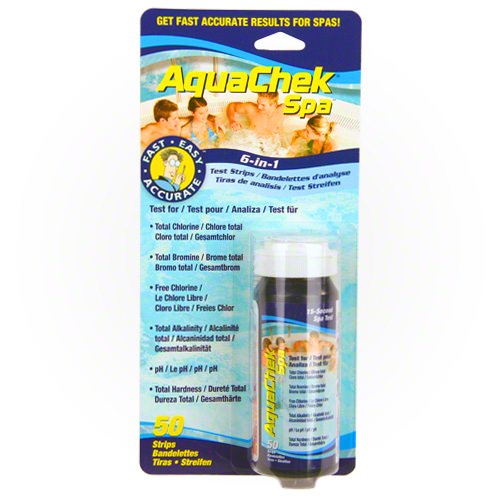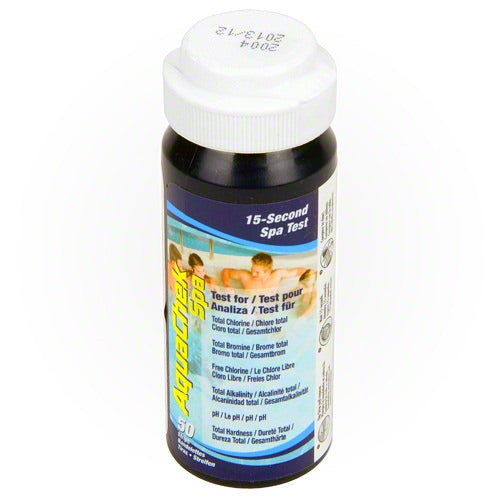 AquaChek 6-in-1 Spa Test Strips
This item is IN STOCK
This item is TEMPORARILY OUT OF STOCK
Usually Ships Within 1 Business Day
Expedited Shipping Available
Item Details
AquaChek Spa 6-in-1 Test Strips

AquaChek Test Strips are the fastest and easiest way to test your hot tub water. AquaChek Spa 6-in-1 Test Strips are designed specifically for hot tubs test for total chlorine, total bromine, free chlorine, total alkalinity, pH and Total Hardness. Each pack includes 50 strips!

Accurately Tests:

Total Chlorine 0 - 10ppm
Total Bromine 0 - 20

ppm

Free Chlorine 0 - 20

ppm

Total Alkalinity 0 - 240

ppm

pH 6.2 - 8.4
Total Hardness 0 - 1000

ppm
Includes:
50 Test Strips
Water chemistry guide
For accurate results simply dip the AquaChek Spa 6-in1 strip and remove, wait 15 seconds and compare to the color chart conveniently located on the test strip container.
AquaChek552244