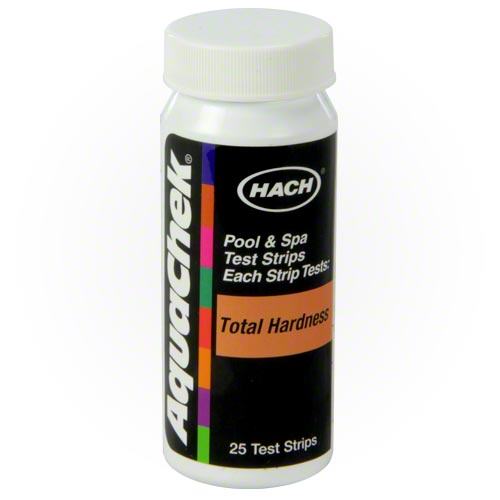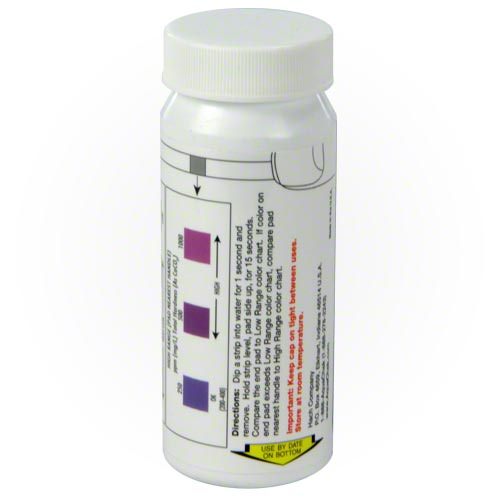 AquaChek Pro Total Hardness Test Strips - 25 Strips
This item is IN STOCK
This item is TEMPORARILY OUT OF STOCK
Usually Ships Within 1 Business Day
Expedited Shipping Available
Item Details
AquaChek Pro Total Hardness Test Strips - 25 Strips
AquaChek's Total Hardness test strips measure calcium and magnesium, the two minerals that primarily make up hardness in water, up to 1000 ppm. High hardness contributes to scale formation and cloudy water. Low hardness can leave water aggressive and corrosive. Maintain appropriate levels of hardness to prevent the water from becoming corrosive or scale-forming.
AquaChek Pro Total Hardness Test:
Low Range - 0 to 120 ppm
High Range - 250 to 1000 ppm
Directions for use:
Dip a strip into the water for 1 second and remove. Hold the strip level, pad side up, for 15 seconds. Compare the end pad to low range color chart. If color on end pad exceeds low range color chart, compare pad nearest to the handle to the high range color chart.