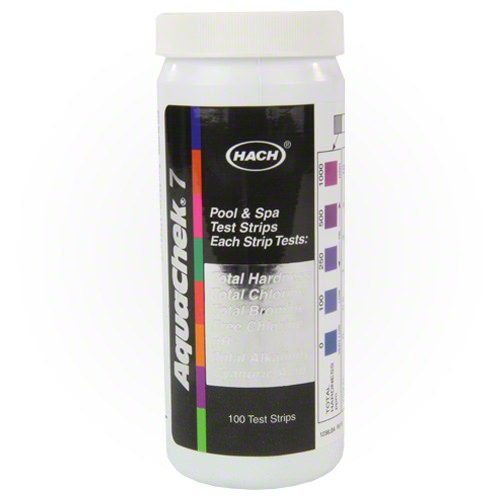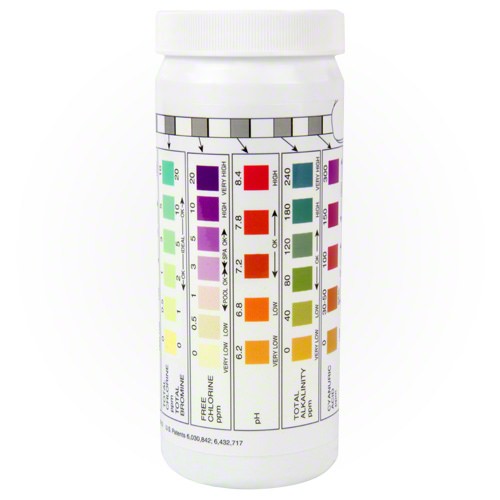 AquaChek 7 Test Strips - 100 Strips
This item is IN STOCK
This item is TEMPORARILY OUT OF STOCK
Usually Ships Within 1 Business Day
Expedited Shipping Available
Item Details
AquaChek 7 Test Strips
The AquaChek7 Test Strips Kit is the ultimate one-dip test strip. AquaChek 7 strips accurately test for Total Chlorine, Free Chlorine, Total Bromine, pH, Total Alkalinity, Total Hardness and Cyanuric Acid levels in your swimming pool and spa.

Test Strips Measure:
Total Hardness 0 - 1000 ppm
Total Chlorine 0 - 10 ppm
Free Chlorine 0 - 20 ppm
Total Bromine 0 - 20 ppm
pH 6.2 - 8.4
Total Alkalinity 0 - 240
Cyanuric Acid 0 - 300
Strips Included:
Directions for use: Dip a strip into water and remove immediately. Hold the strip level for 15 seconds (do not shake excess water from strip). The compare to the easy to read color chart on the test strip bottle.