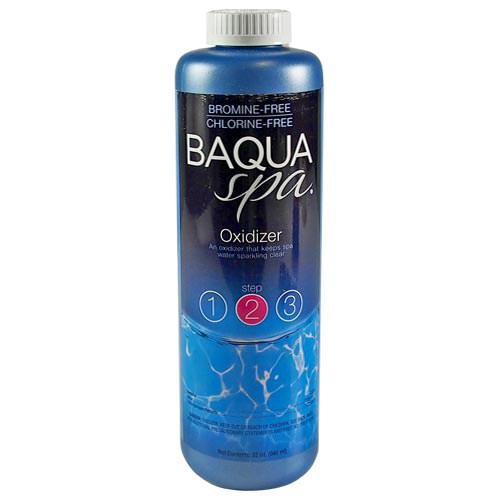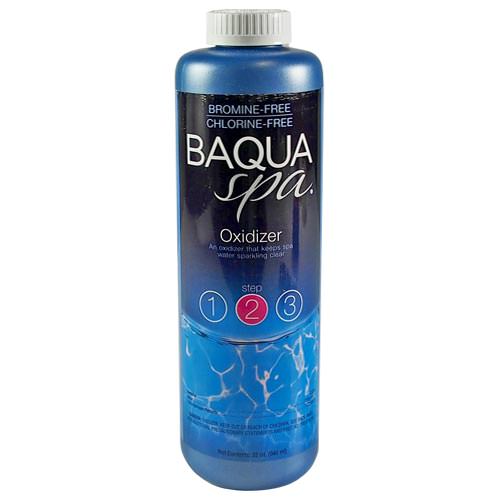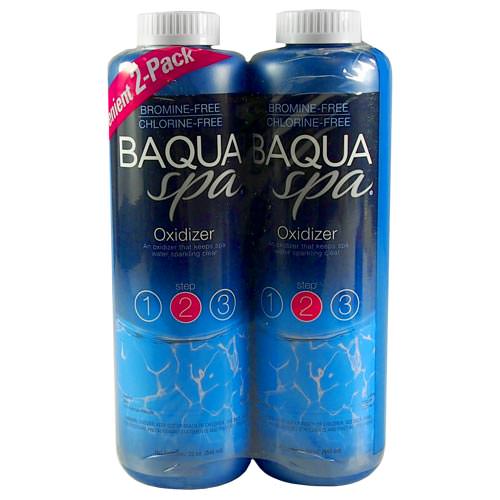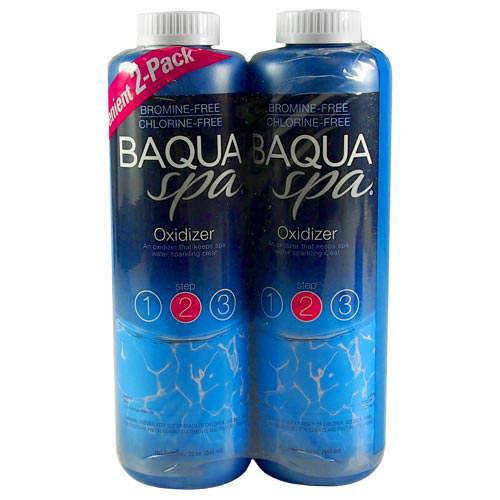 BAQUA Spa Oxidizer
- 32 oz / Single
This item is IN STOCK
This item is TEMPORARILY OUT OF STOCK
Usually Ships Within 1 Business Day
Expedited Shipping Available
Item Details
BAQUA Spa Oxidizer
Keep your spa water clear and clean by oxidizing organic compounds with BAQUA Spa Oxidizer. This oxidizer consists of a specially stabilized hydrogen peroxide which elminates organic compounds, giving you sparkling clear water. This blend does not require any mixing and is easy and quick to use. It is Step 2 in the BAQUA Spa chlorine and bromine free 3 Part System.
BAQUA Spa Oxidizer Features:
Step 2 in BAQUA Spa 3 Part System
Specially stabilized formula
Oxidizes organic compounds
Keeps water sparkling clear
Available in single or 2 pack
Bromine and Chlorine Free
Directions for Use:
Start Up:

Add 3 oz per 150 gallons of spa water.

Routine Maintenance:

Add 1-1/2 to 3 oz per 150 gallons of spa water once a week.
BAQUA Spa SpaOxidizer