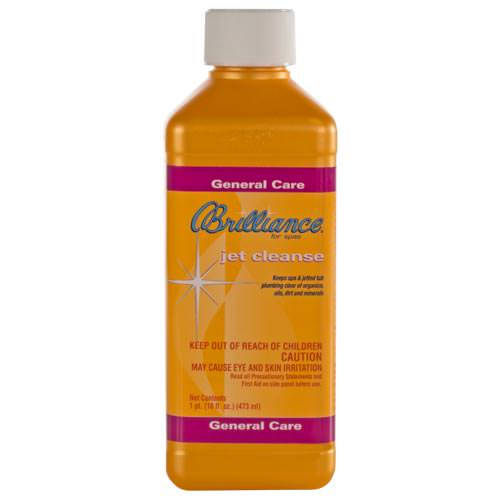 This item is IN STOCK
This item is TEMPORARILY OUT OF STOCK
Usually Ships Within 1 Business Day
Expedited Shipping Available
Item Details
Brilliance Jet Cleanse
Jet Cleanse helps keep spa and jetted bath tub plumbing clean of organics, oils and minerals. This build-up can cause cloudy water, odors and deplete sanitizer levels. Add Jet Cleanse before the water is drained to prevent build-up that can restrict water flow and damage equipment.
Features:
Keeps spa and jetted tub plumbing clear of organics, oils, dirt and minerals
Cleans spa plumbing and jets where you can't reach
Can help improve sanitizer performance
Improves water clarity and helps reduce unwanted odors
Helps protect equipment
16 Ounces
Dosage Amount:
Add (1) bottle of this product before the spa is drained.