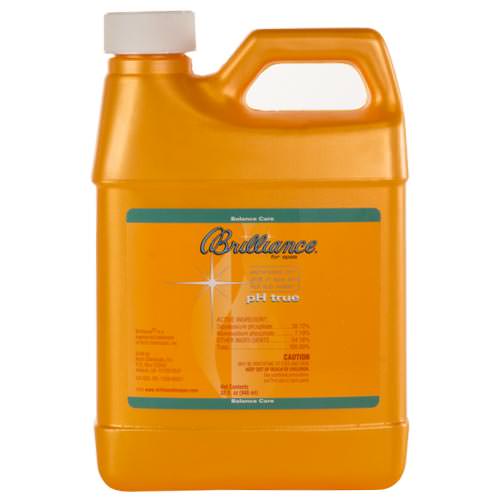 This item is IN STOCK
This item is TEMPORARILY OUT OF STOCK
Usually Ships Within 1 Business Day
Expedited Shipping Available
Item Details
Brilliance pH True
pH control is important and should be checked regularly for proper water balance. Local water conditions or heavy usage could cause pH to rise or fall. The unique buffering action in pH True will allow the pH to lock in the proper range and minimize the need for additional pH adjustment from refill to refill.
Features:
Eliminates pH drift in spa water
Locks in the proper range
Reduces or eliminates the need to adjust pH from refill to refill
Protects spa from damage caused by incorrect pH levels
32 Ounces
Dosage Amount:
Add entire bottle of this product for spas up to 500 gallons of water each time your refill your spa.
Note:
This product is meant to keep the pH between 7.2 and 7.8. Heavy bather loads may require occasional pH adjustments using pH Increaser or pH Decreaser