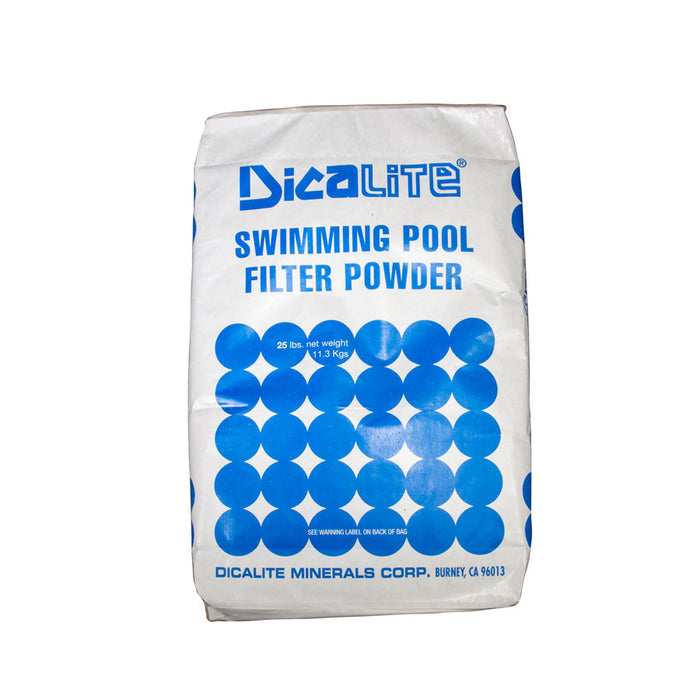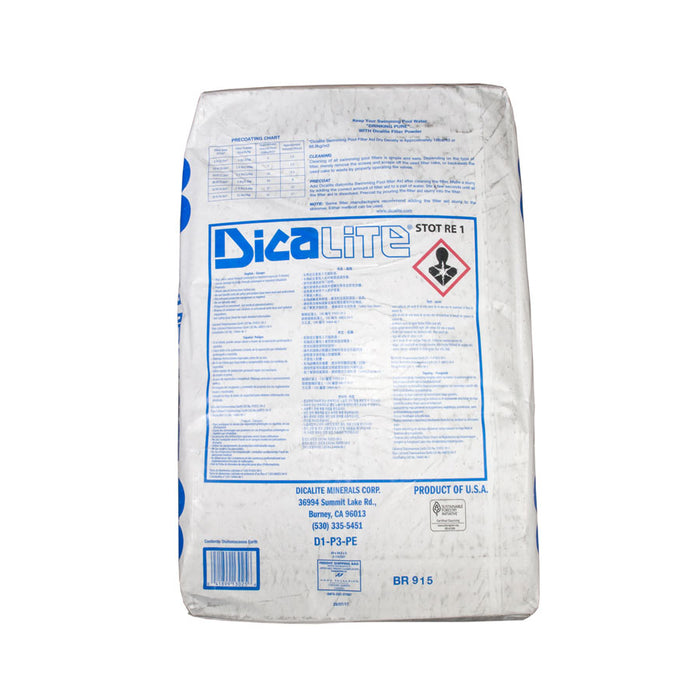 Diatomaceous Earth Filter Powder
- 6 Pounds
This item is IN STOCK
This item is TEMPORARILY OUT OF STOCK
Usually Ships Within 1 Business Day
Expedited Shipping NOT Available
Not Available Outside Contiguous US
Item Details
Diatomaceous Earth Filter Powder
Diatomaceous Earth (DE) is all natural and will filter contaminants out of your pool as small as 2 to 5 microns. Diatomaceous Earth is a porous powder because it is composed of microscopically small, coffin-like, hollow particles that when magnified look like tiny sponges. This allows water to freely flow through the DE but small particles as small as just a couple of microns are trapped leaving clear, filtered water to return to the pool.
DE is manufactured from fossilized remains of a type of hard-shelled algae known as diatoms. This provides for a all natural, porous powder that is the most efficient type of swimming pool filterpowder on the market. DE is primarily used in filters specifically designed to be used with Diatomaceous Earth powder but does have other uses.

Diatomaceous Earth is typically added to the filter by slowly pouring it down the skimmer. This will allow the filter to become evenly coated with DE to provide the best filtration possible. A typical dosage amount is 1 pound for every 10 square feet of filter surface area. For example; if you have a 24 square foot DE filter you would need 2.4 pounds of DE. Check manufacturer recommendations for dosage instructions and the amount needed for your filter.
Diatomaceous Earth Features:
All Natural
Provides filtration as low as 2 to 5 microns
Coats Pool Filter Grids
Filters out particles associated with recreational water illness
Enhances filter productivity reducing chlorine and shock use
Diatomaceous Earth Filter Powder