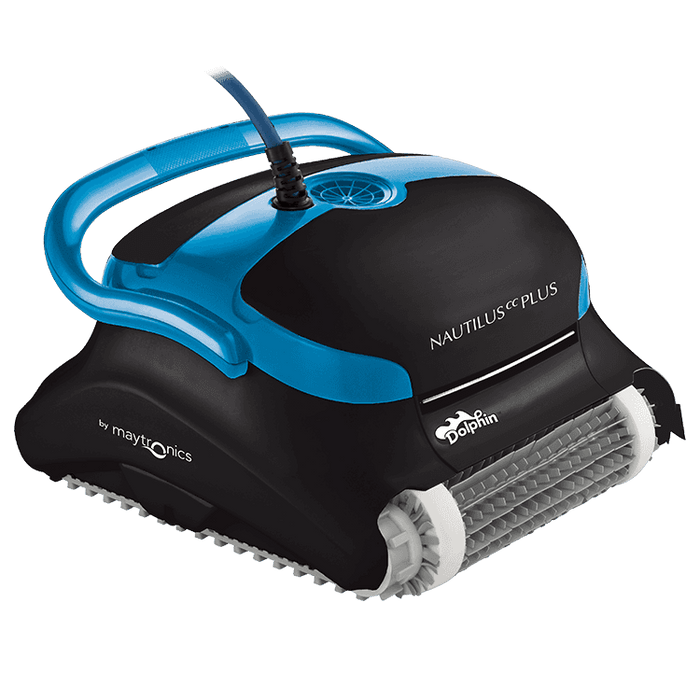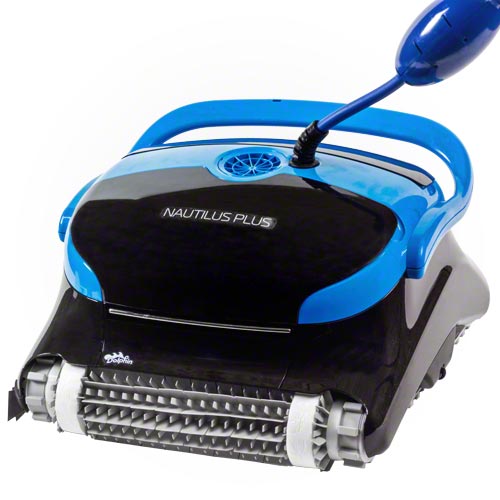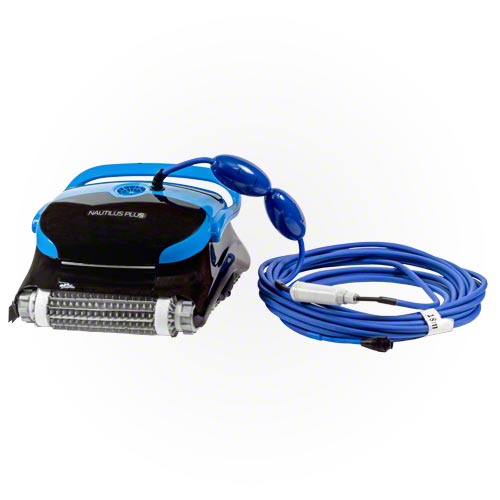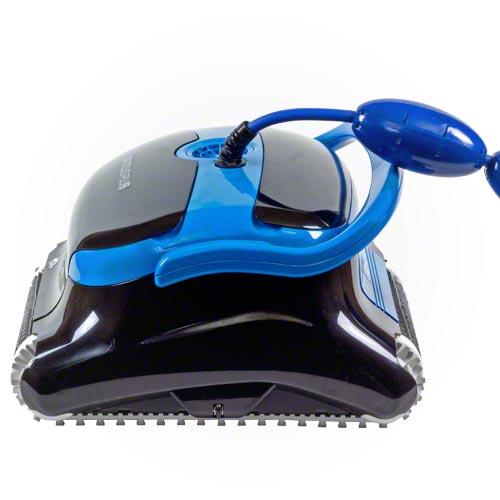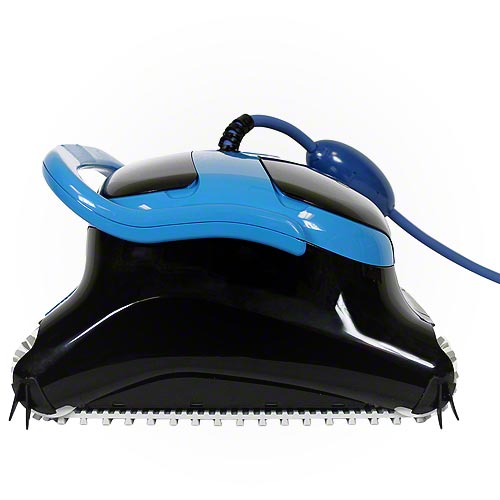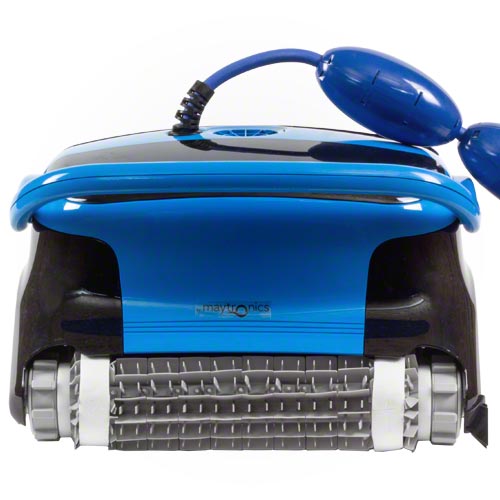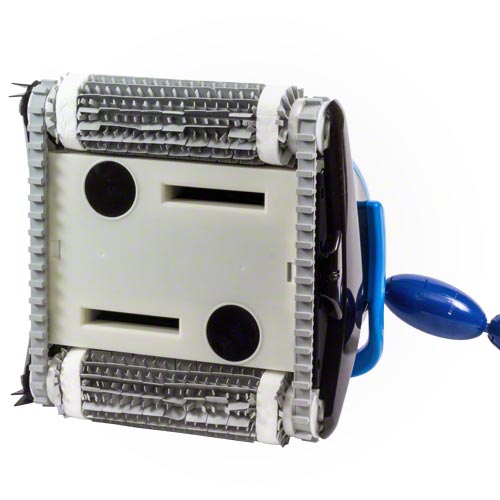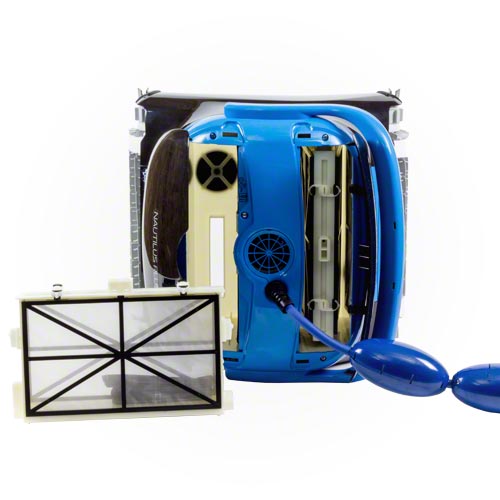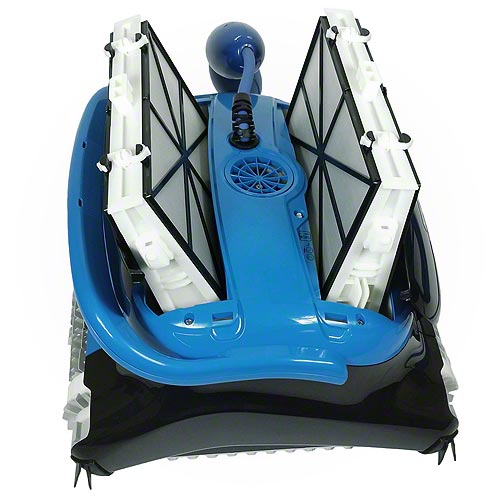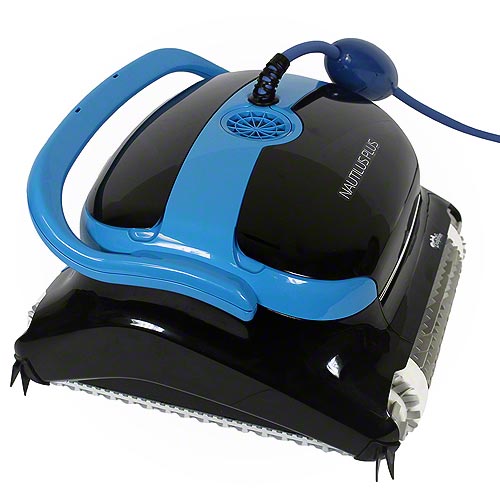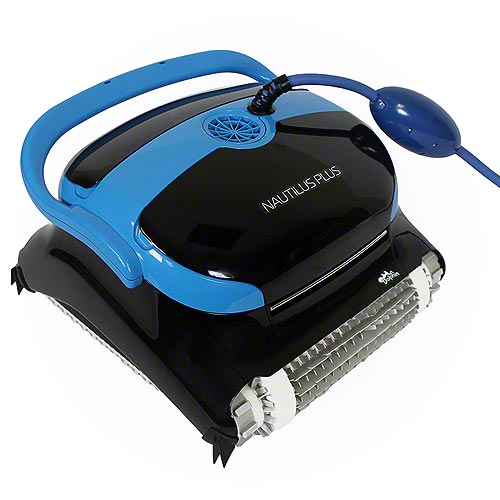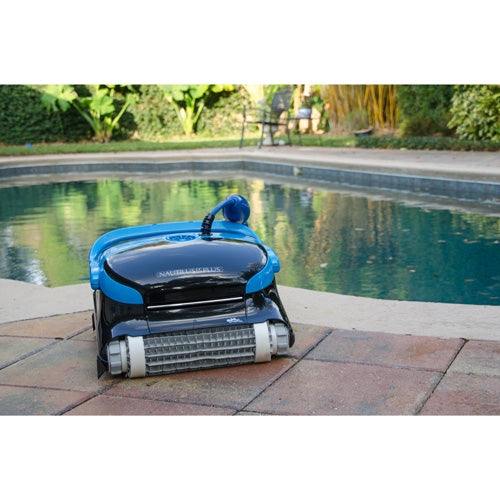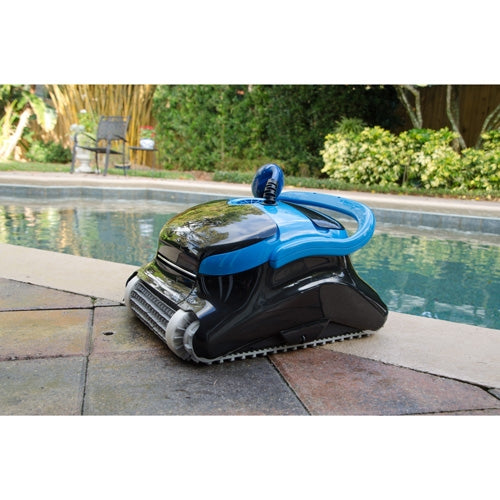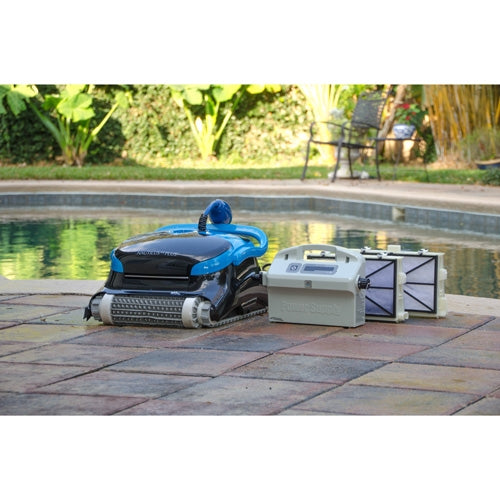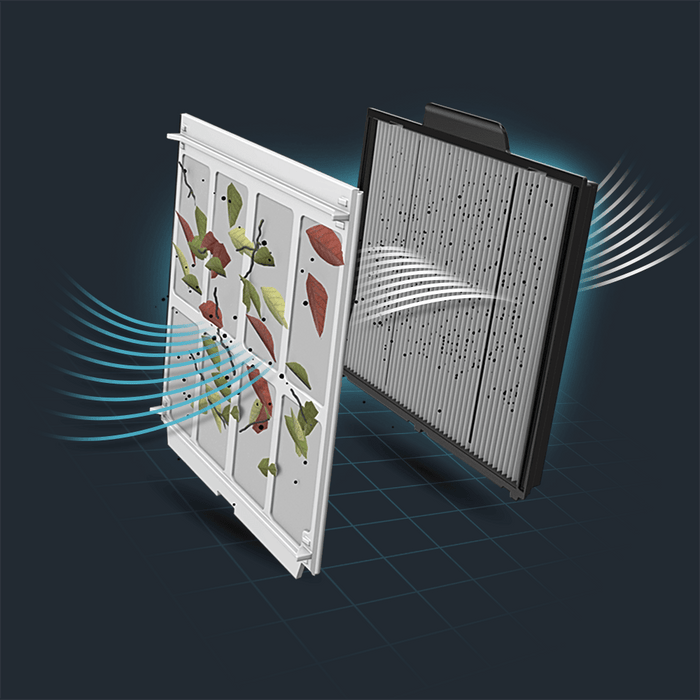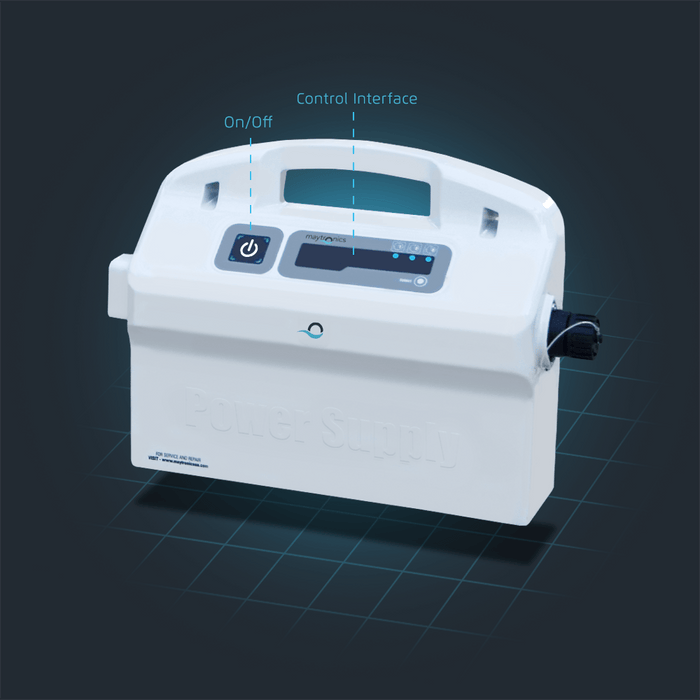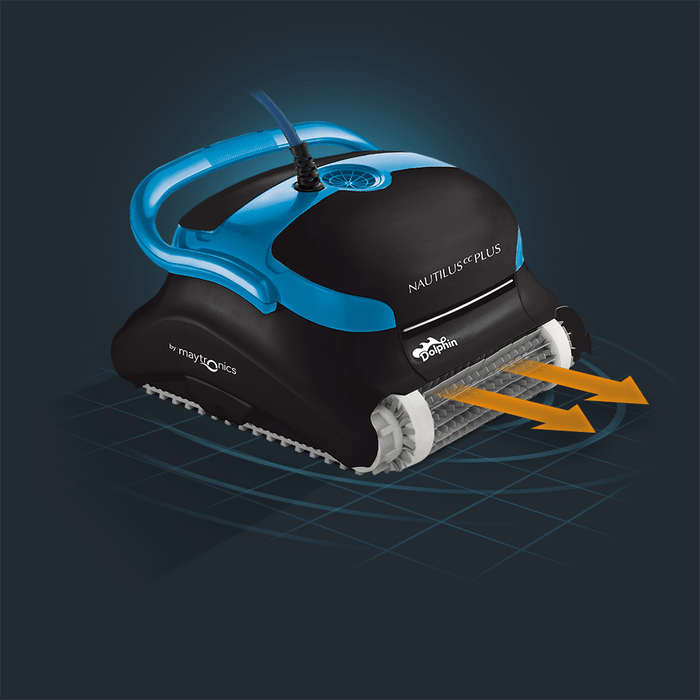 Dolphin Nautilus CC Plus Pool Cleaner
This item is IN STOCK
This item is TEMPORARILY OUT OF STOCK
Usually Ships Within 1 Business Day
Expedited Shipping Available
Item Details
Dolphin Nautilus CC Plus Robotic Pool Cleaner
The Dolphin Nautilus CC Plus Robotic Pool Cleaner is recommended for in-ground swimming pools up to 50 feet in length and will clean your pool walls, floor and cove. It is lightweight, easy to use and comes standard with two sets of top-access, easy-to-clean cartridge filters that includes a fine filter and a spring clean up filter. The standard cartridge filters are capable of picking up small, fine debris and the spring clean up filters are designed to only pick up larger debris.
The Nautilus CC Plus is extremely easy to use with simple plug-n-play technology. Just plug it in, push the start button and watch it go! There aren't any connections to your pool system or pre-installation needed.
The Nautilus CC Plus features IntelliScan full pool scanning technology cleans the floor, walls and waterline to ensure a sparkling clean pool. The system is similar to GPS in your vehicle, telling you the most efficient route to take from your location to your destination. The Nautilus Plus will scan you pool and learn its dimensions, shape, and size in order to most effectively and efficiently maximize the area of coverage. The Swivel Cable eliminates tangles and ensures that it stays free and clear, allowing for complete pool covers.
Dolphin Nautilus CC Plus Features:
CleaverClean Pro 3D Sensing Technology.
Scrubs, vacuums and filters all pool surfaces in just 2 hours.
Recommended for pools 50' in length or less.
Designed for all pool surfaces including vinyl, cement, gunite, tile, pebble, fiberglass and more.
Easy-to-clean, top-access cartridge filter system.
Weekly Timer with industry-leading energy efficiency
Patented swivel cable helps prevent tangling.
Efficient to operate at a cost of less than 15 cents to clean your pool.
Easy to use, Plug-n-play!
Self-programmed for optimal pool scanning.
Rapid water release allows water to exit the cleaner in under 6 seconds.
Easy Fix modular technology for easy do it yourself repairs.
24 month manufacturers warranty - spare parts and labor.
Dolphin Nautilus CC Plus Specifications:
Cleaning Cycle time: 2 hours
Cable length: 60 foot Swivel Cable
Filtration capabilities: Fine porosity filters and Spring Filters for large debris
Suction rate: 4,233 gallons per hour
Unit weight: 22 Pounds
Bluetooth: On/Off - No Remote Control Capabilities
Obstacle Avoidance: Yes
Quick Clean: No
Programmable Weekly Timer: Yes
Brushes: 2 Rotating
Caddy: Sold Separately

 

9996084-ASSY
Maytronics 99996403-PCF