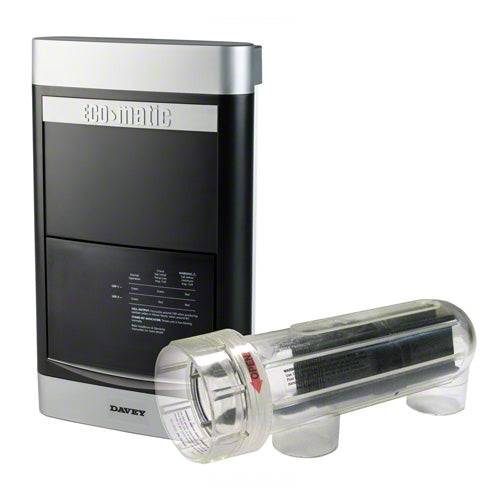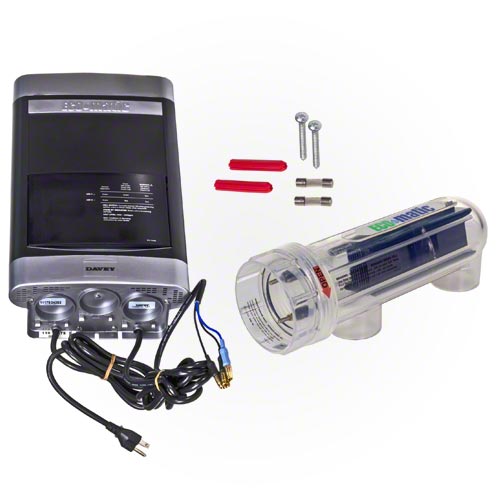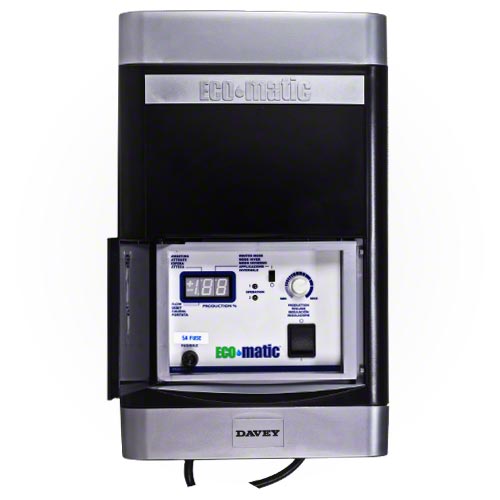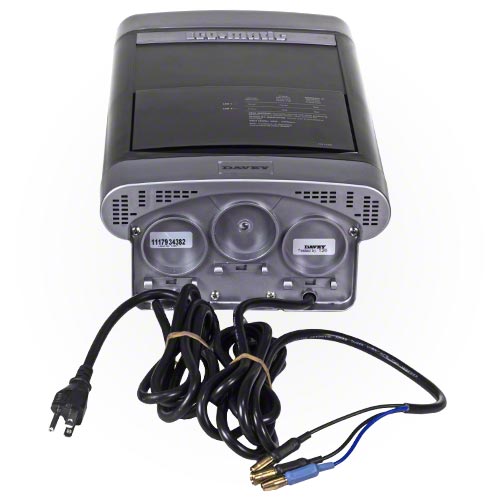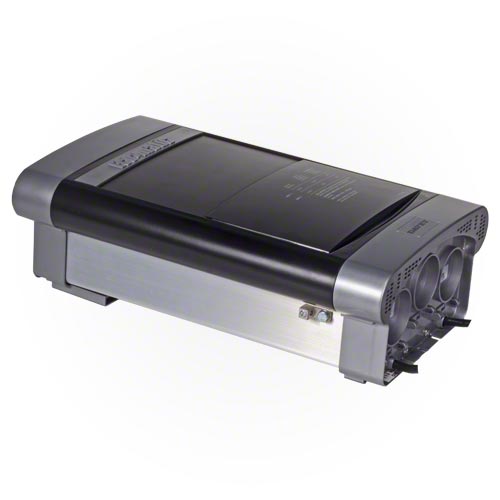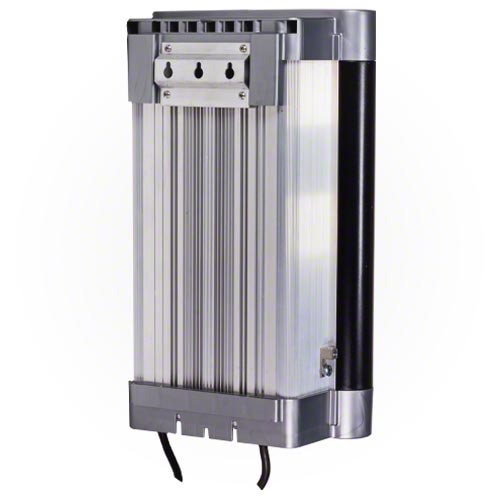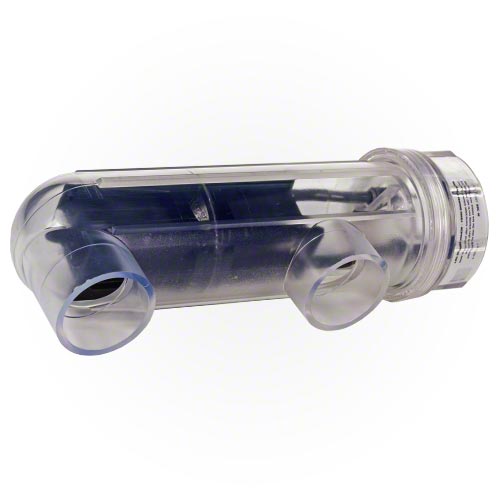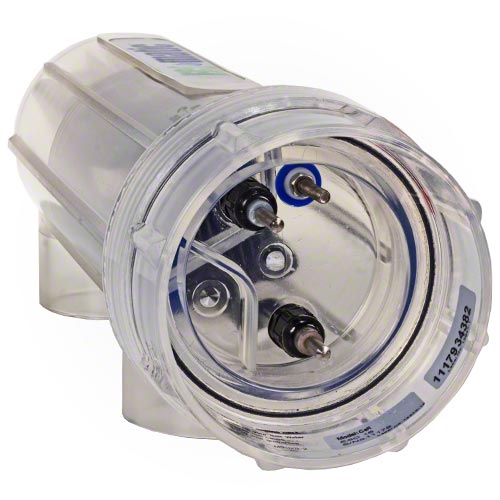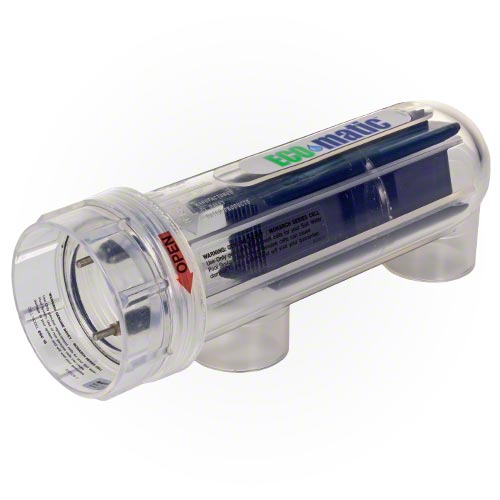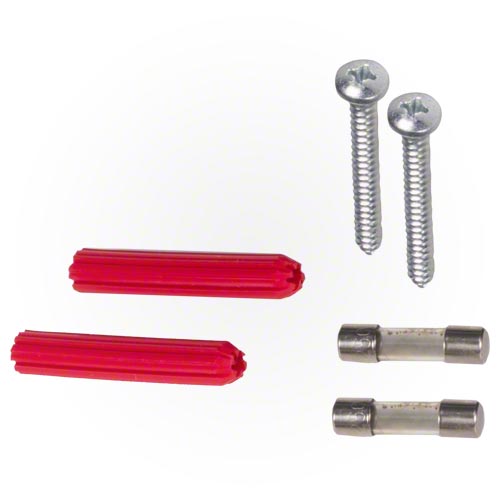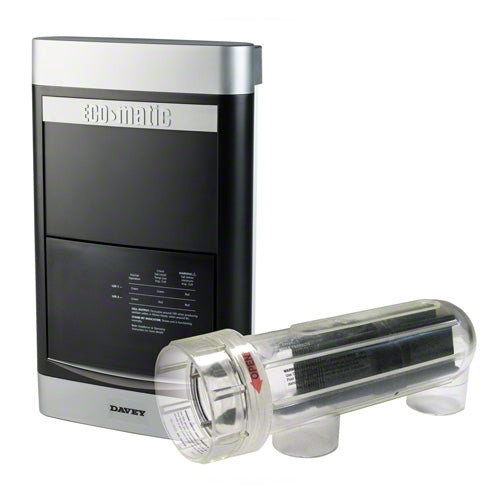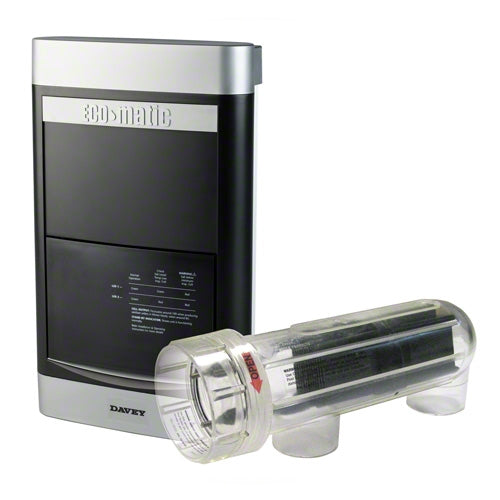 Eco-Matic Salt Water Sanitizer ESC6000
- 220 Volt
This item is IN STOCK
This item is TEMPORARILY OUT OF STOCK
Usually Ships Within 1 Business Day
Expedited Shipping NOT Available
Not Available Outside Contiguous US
Item Details
Eco-Matic Salt Water Sanitizer ESC6000
This salt generator will recycle salt through the cell and perform automatic chlorination. By chlorinating your pool or spa with salt, it will have the natural clear and clean sparkling effect on the water. It will kill bacteria with the appropriate levels of salt without using harsh chemicals or over using chemicals. This type of chlorination is safer for swimmers and will leave you with soft skin.
It converts salt into chlorine, kills the bacteria, then reverts back to salt using this recycling process. This has easy-to-use controls, as well as an easy-to-clean reverse polarity cell and the option of automatic pH control.
The salt generator is equipped with a large, easy-to-read digital display and has LED indicators. It features a strong, durable UV stabilized enclosure, has clear cell enclosure for maintenance, and a high flow cell designed for simple replacement and rapid water turnover. Its larger cell will produce more sanitizer than most of it's competitors.
Salt Generator Features:
Uses salt water to sanitize residential or commercial pools and spas.
Easy-to-use controls throughout use and makes for simple set-up.
Diagnostics made easy with a large display and indicators including "low salt," "no flow," and overload protection.
High output and long life due to reverse polarity electrolytic cell.
Winter mode reduces sanitizer output during colder months, to save energy and protect equipment.
Blanket mode connection automatically reduces sanitizer when an electric pool cover is connected.
Reliable and dependable design for peace of mind all year round.
Strong, durable UV stabilized enclosure.
Transparent cell enclosure for maintenance.
High flow cell for simple replacement and rapid water turnover.
Specifications:
Output of 0.84 Pounds of chlorine per day (16 Grams per Hour)
Voltage: Available in 110 or 220 Volt
Power Supply Enclosure Dimensions:
Height: 15.4"
Width: 9.25"
Depth: 5.12"
Mounting Holes: 2.6" (from center to center)
Cell Housing Dimensions:
Height: 5.51"
Width: 14.6"
Diameter: 4.72"
Inlet/Outlet: 2.36"
Plumbing Holes: 7.68" (from center to center)
Note:
Pounds per day output is based on 24 hour operation – it is recommended to be operated 8 hours per day and should be sized accordingly.
Pool sizing estimates for ESC6000 are based on a 12 hour filtration cycle. Pools in hot climates may require a larger unit (hot climate = average temperature during pool season 86ºF or above).
Eco-Matic ESC6000