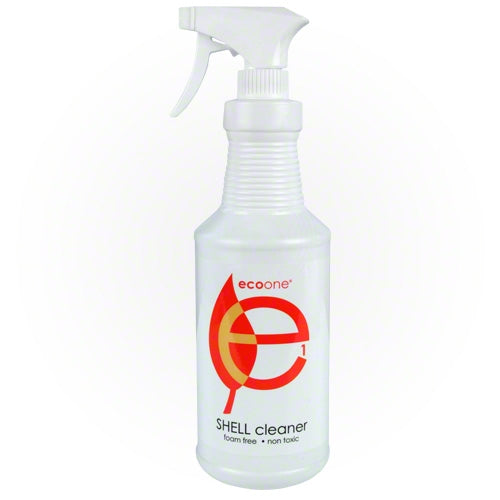 EcoOne Spa Shell Cleaner - 32 Oz.
This item is IN STOCK
This item is TEMPORARILY OUT OF STOCK
Usually Ships Within 1 Business Day
Expedited Shipping Available
Item Details
ecoone Spa Shell Cleaner 32 Ounces
ecoone Spa Shell Cleaner is a proprietary formula that is powerful cleaner that removes scum and stains from your spa shell. The natural ingredients in ecoone Shell Cleaner are gentle to the environment as they are biodegradable. You can use our Shell Cleaner in the spa - just spray over the area to be cleaned and wipe - it will not alter water chemistry and it will not foam. Using ecoone Shell Cleaner after each time you drain your hot tub will keep you hot tub looking brand new for years to come. Easily removes scale, dirt, grime, scum lines, oil and lotion buildup and other common buildup found in hot tubs.
ecoone Spa Shell Cleaner Features:
Convenient spray bottle
Biodegradable
All natural raw ingredients
Will not alter water chemistry
Non-foaming
No VOCs or petrochemicals
No chlorine or phosphate
No perfumes, fragrances or dyes
Never tested on animals
Made in USA