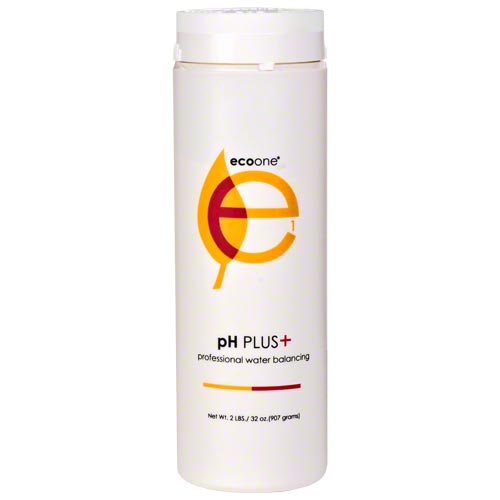 ecoone pH Plus + - 2 Pounds
This item is IN STOCK
This item is TEMPORARILY OUT OF STOCK
Usually Ships Within 1 Business Day
Expedited Shipping Available
Item Details
ecoone pH Plus +
pH Plus is used to raise the pH level in pools and hot tubs. ecoone products are designed with you, the user and the environment equally in mind.
Features:
Increases pH levels
Dissolves quickly for faster results
Prevents corrosion caused by low pH levels
2 Pound bottle
Dosage amounts:
If your pH is lower than 7.2, add 2 ounces or 4 tablespoons of this product. After several hours, retest adn follow this procedure until pH is in the correct range of 7.2 to 7.8.