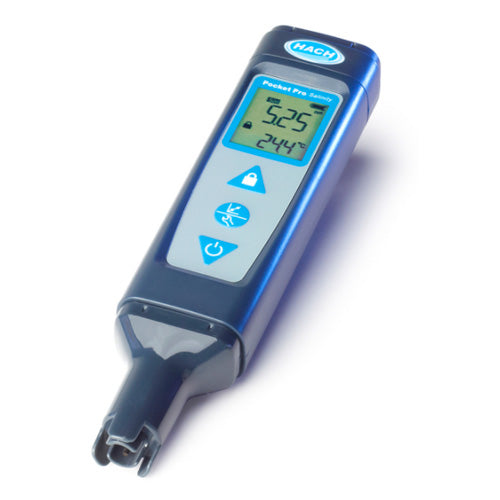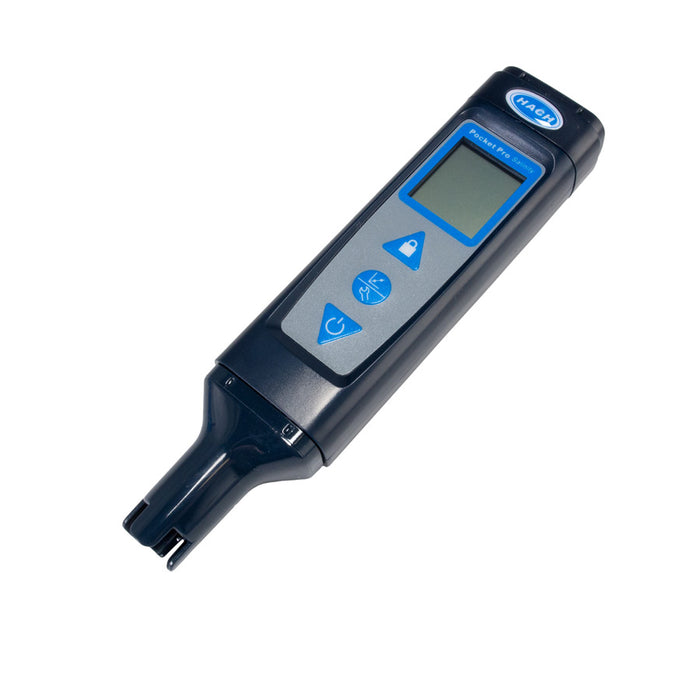 Hach Pocket Pro Salinity Tester
This item is IN STOCK
This item is TEMPORARILY OUT OF STOCK
Usually Ships Within 1 Business Day
Expedited Shipping Available
Item Details
Hach Pocket Pro Salinity Tester

Get fast, accurate results with the Hach Pocket Pro Salinity Tester. This professional digital tester measures Salinity. Built-in diagnostics let you know exactly when to clean or calibrate the sensor. The large LCD screen and intuitive user interface are easy to read and simple to use.
The transparent cap doubles as a sample cup for easy testing. It runs on AAA batteries, which are housed in an easy-open battery compartment. The auto-off feature ensures a long battery life, even when you're on the go.
The unit includes a lanyard or pocket clip for easy transport while the waterproof body floats, so you never have to worry about losing it. Best of all, this tester can be used for a variety of applications including agriculture, aquaculture, aquariums, beer/wine, boilers and cooling towers, education, environmental, hydroponics, pool and spa, wastewater, and water conditioning/treatment, making this the perfect choice for any testing needs.

Hach Pocket Pro Salinity Tester Features:
Tests Salinity
Accurate ±1% FS
Built-in diagnostics tell you when sensor needs cleaning or calibrating
Large, LCD screen
Simple to use
Intuitive user interface
Easy-to-read results
Transparent cap doubles as sample cup
Uses AAA batteries
Auto-off feature
Waterproof body
Floats in water
Lanyard and pocket clip
Useful in a variety of applications
Specifications:
Range:
Accuracy:
Resolution:
Calibration:
Includes:
Pocket Pro Salinity Tester
4 AAA batteries (uninstalled)
Lanyard
1 Singlet
Basic User Manual
Hach 9531600E