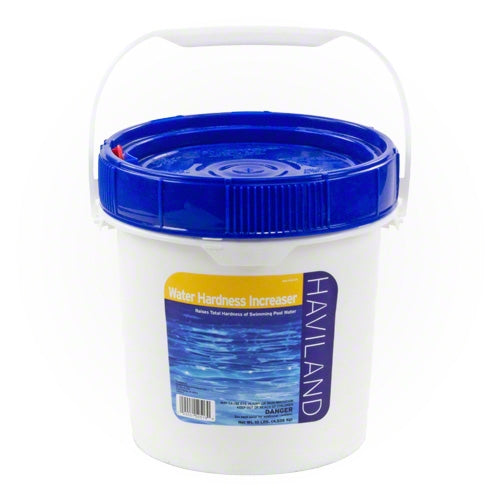 Haviland Calcium Hardness Increaser - 10 Lbs
This item is IN STOCK
This item is TEMPORARILY OUT OF STOCK
Usually Ships Within 1 Business Day
Expedited Shipping Available
Item Details
Haviland Calcium Hardness Increaser - 10 Lbs
Calcium Hardness Increaser is used to raise the total hardness in swimming pool water. Low calcium levels can cause damage to the pool surface and equipment such as etching, pitting, corrosion or other similar problems.
Calcium Hardness Increaser Features:
Raises the water hardness in pool water
Proper calcium levels prevents damage to pool surface and equipment
Calcium flakes
Dosage Amount:
Add 1.2 pounds for every 10,000 gallons of water to raise the calcium hardness by 10 ppm.