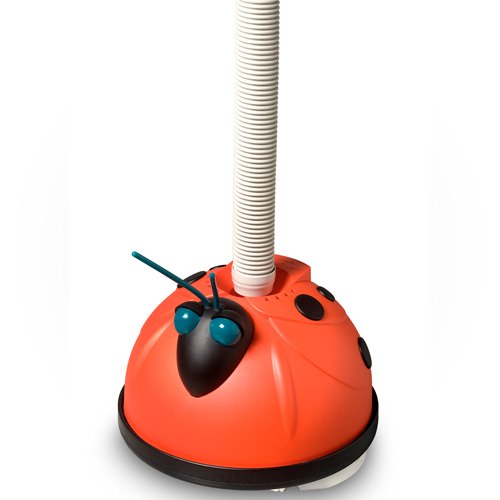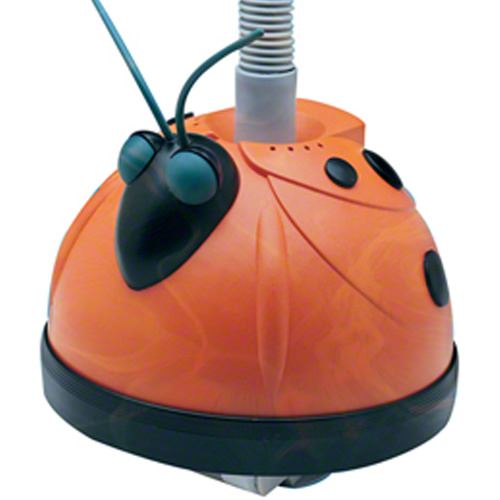 Hayward AquaBug Pool Cleaner
This item is IN STOCK
This item is TEMPORARILY OUT OF STOCK
Usually Ships Within 1 Business Day
Expedited Shipping NOT Available
Not Available Outside Contiguous US
Item Details
Hayward AquaBug Pool Cleaner

Had enough with manual pool cleaning maintenance? Want to start enjoying your pool more? Then throw a AquaBug in your pool. That's right. AquaBug- the most intelligent above-ground-pool cleaner you can buy.

Using the patented SmartDrive programmed steering system, AquaBug won't miss a spot- gobbling up everything from microscopic dust to larger debris. And it does so automatically, giving you and your family more time to enjoy your pool.

The AquaBug provides you with easy, trouble-free operation. You never need to empty or replace debris bags. And because AquaBug works with your existing filtration system, no extra energy-consuming booster pump is required. Everything for simple, 10-minute-or-less installation is included- even the hoses.

Plus, it improves water circulation by acting as a moving main drain, pulling water from the bottom of your pool as it moves. Your water circulates and your pool stays cleaner- without the overuse of chemical sanitizers.

AquaBugs SmartDrive programmed steering cleans faster and more thoroughly than random cleaners. After you see how effortlessly it keeps your pool clean, you'll never see a need to manually clean your pool again.

AquaBug Features:

Above ground pool cleaner
SmartDrive Programmed Steering System

Turbine driven for silent and smoother operation.

Contoured cleaning head design.

Bumper ring to minimize friction on pool walls.

Improves water circulation.

Quiet operation without pulsating hoses or noisy parts.

Simple and quick installation takes less then 10 minutes and doesn't require tools.
AquaBug Specifications:
32 Feet of Vacuum Hose
Includes Skimmer Cone and Instruction Video
Hayward W3500