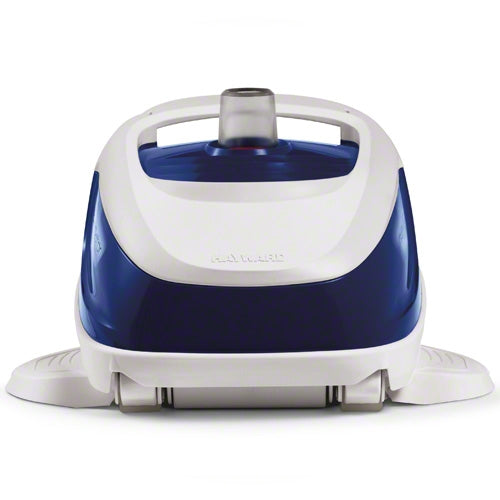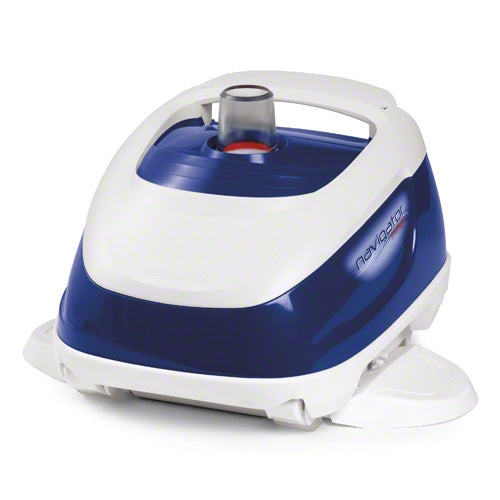 Hayward Navigator Pro - Vinyl Pools
This item is IN STOCK
This item is TEMPORARILY OUT OF STOCK
Usually Ships Within 1 Business Day
Expedited Shipping NOT Available
Not Available Outside Contiguous US
Item Details
Hayward Navigator Pro

The Hayward Navigator Pro is a smart choice for all types of in-ground pools. Exclusive SmartDrive technology makes Navigator Pro faster and more efficient than any random style pool cleaner. Navigator Pro movesin a predetermined series of right and left turns to systematically provide more thorough coverage of your pool's surfaces. Discriminating pool owners will value the Navigator Pro's ability to clean their pool in an intelligent manner. Compared to other suction cleaners, Navigator Pro's technology also allows for silent operation. You can enjoy a pleasant and peaceful pool environment even when the Navigator Pro is hard at work.

The Navigator Pro from Hayward gives you easy, trouble-free operation. You won't waste time emptying or replacing debris bags. Getting that sparkling clean pool is easy and effortless with the Navigator Pro. And because it's powered by your existing filtration system, you don't have the expense of an energy-consuming booster pump. When you install your new Navigator Pro as part of the Totally Hayward System, you get the assurance of knowing you have a complete system, designed to work together for the best automatic operation and the cleanest pool possible.

How does it work? The vacuum cleaner uses vacuum hoses that attach to a dedicated vacuum line plumbed into your swimming pool or into your pool skimmer. With your pools filtration system turned on, the water will flow through the Navigator Pro, turning a turbine to move the cleaner around the swimming pool. The debris is sucked up into the bottom of the cleaner and the water flows through your filtration system to remove unwanted dirt and debris. The Navigator Pro will move in an alternating series of right and left-hand turns to clean your swimming pools surfaces.

Navigator Pro Specifications:

For use in Vinyl Pools

40 Feet of Vacuum Hose

Includes Flow Gauge, Skimmer Cone and Instruction Video
Navigator Pro Features:

Hydro-dynamic design allows smooth movement throughout the pool.

SmartDrive programmed steering system.

Turbine driven for silent and smoother operation.

Quiet operation without pulsating hoses or noisy parts.

Simple and quick installation takes less then 10 minutes and doesn't require tools.

Two year manufacturers warranty.
Hayward W3925ADV