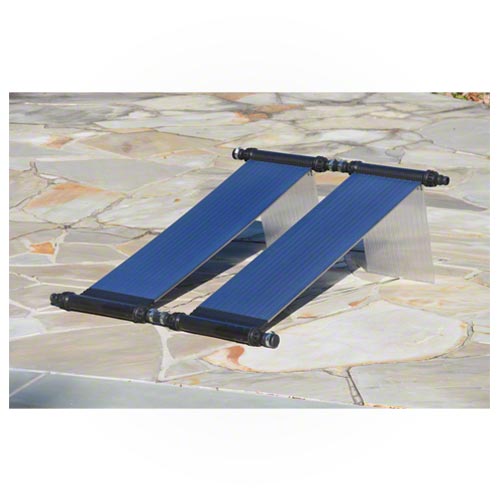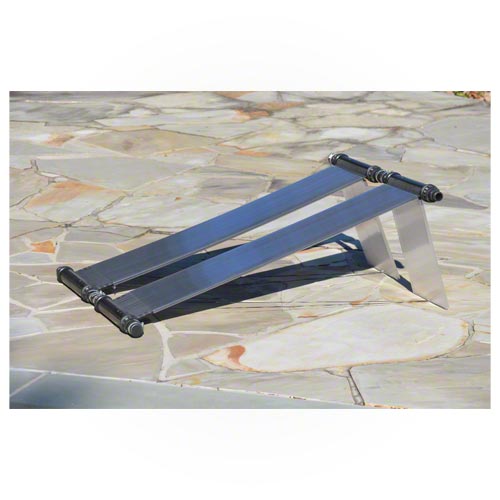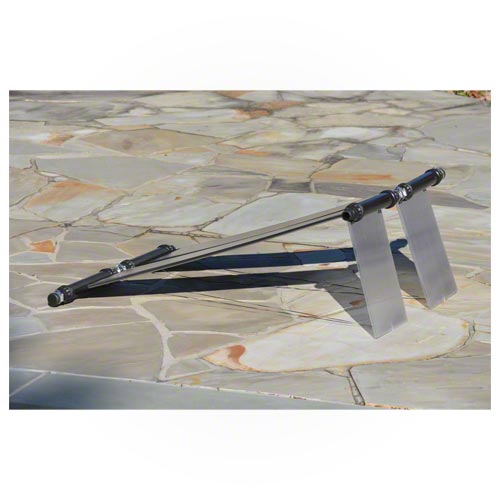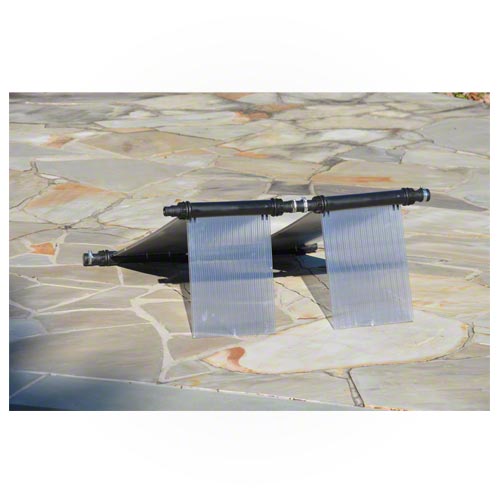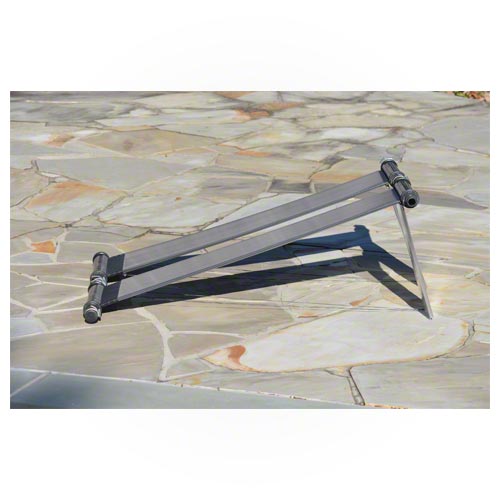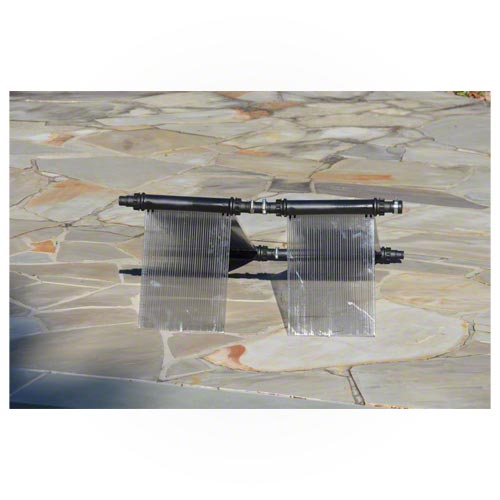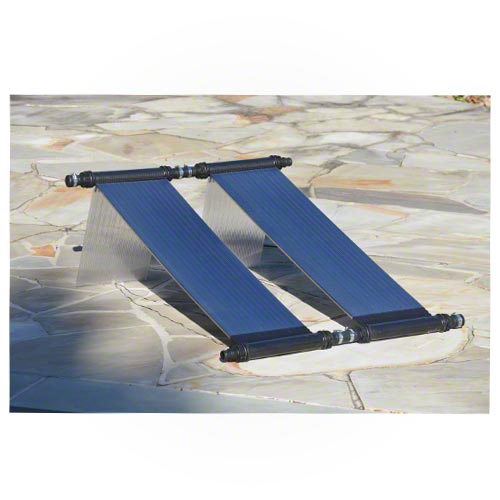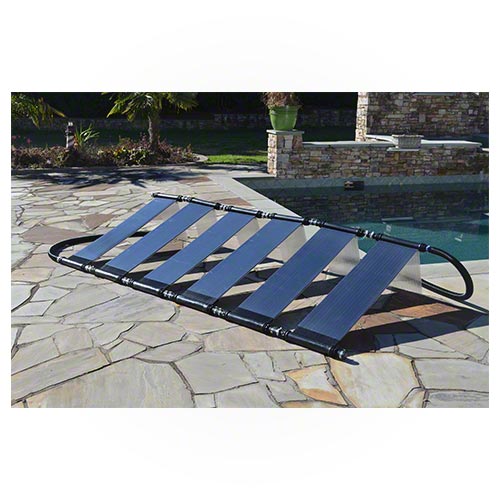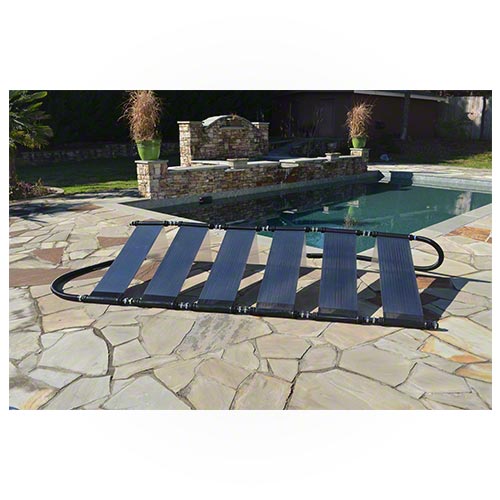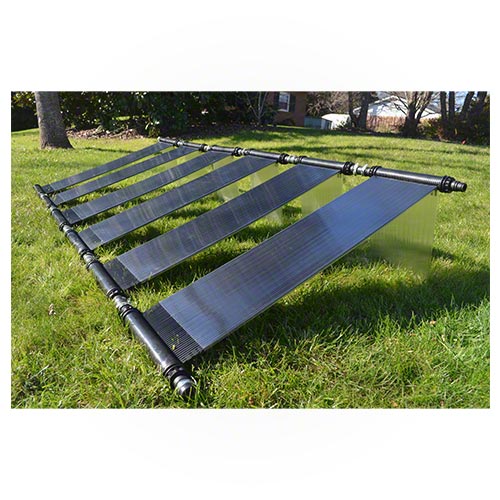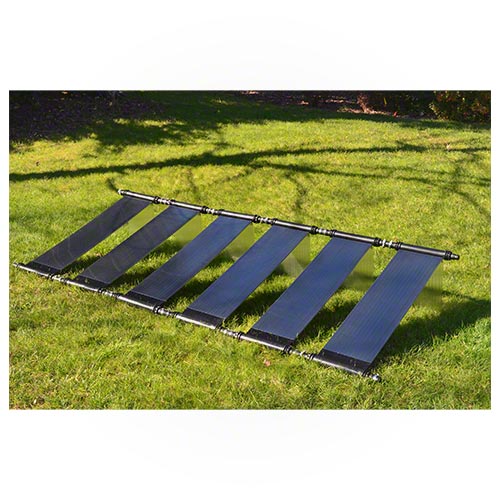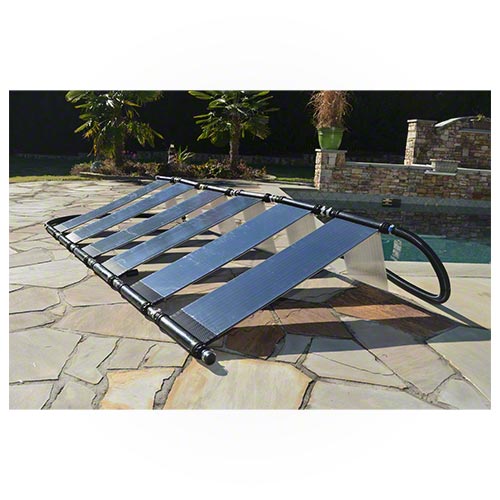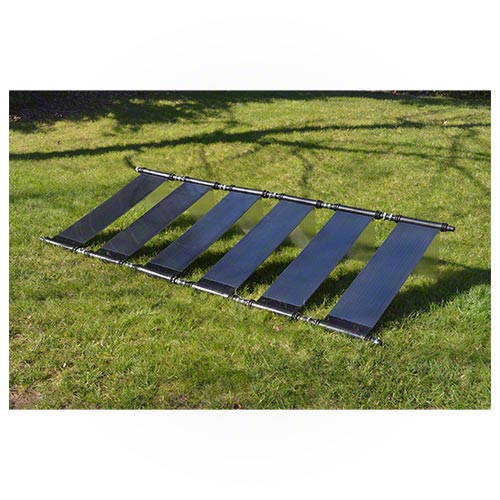 Heat Miser II Solar Pool Heater
This item is IN STOCK
This item is TEMPORARILY OUT OF STOCK
Usually Ships Within 1 Business Day
Expedited Shipping NOT Available
Not Available Outside Contiguous US
Item Details
Heat Miser II Solar Pool Heater

Unless you're a member of the Polar Bear Club and enjoy a cold swimming pool, you're going to want a pool heater. Heating your pool isn't just about comfort, it extends your swimming season. However, heating pool water requires a lot of energy and can rack up the utility bill in a hurry. That's where Heat Miser II comes in. Heat Miser II is a high performance solar heating system that can extend your swim season and drastically reduce utility bills associated with standard gas and electrical pool heaters.
The unique design features 78 sun absorbing heating tubes that are encased in polymeric glazed insulation that creates a powerful greenhouse effect to heater your pool fast and efficiently. The Heat Miser II solar heating system features ultraviolet-resistant polymer solar collectors. A heat transfer solution is channeled through the collectors where it absorbs heat from the sun. Rugged, UV-resistant polypropylene and acrylic material provides years of reliable service. The manifold is designed for maximum water flow and the least amount of back pressure.
Install anywhere around the pool or on the roof. The Heat Misers revolutionary design allows it to be placed anywhere and starts heating immediately. It assembles within minutes with just one tool - a simple screwdriver.
Heat Miser II Features:
Professional Grade Solar Heater Kit for in-ground and above ground pools
Each kit includes (2) 48" X 12" Solar Panels
Tiltfunction allows you to adjust the solar panels from completely level to 20 degrees for maximum sun exposure
78 Sun absorbing tubes encased in a polymeric glaze insulation
Raise pool water temperature by up to 10°F
Connect multiple Heat Miser II kits together to accommodate any pool size
Designed for DIY (do it yourself) applications
Acrylic coating will not "yellow" in sunlight
Unique heat transfer solution absorbs heat from the sun
Rugged, UV-resistant polypropylene and acrylic material
Install anywhere around the pool or on the roof
Assembles in about 15 minutes with just a screwdriver
3 Year manufacturers warranty
Dimensions:
Complete Kit (2 Connected): 47" Length X 37" Wide
Per Panel: 48" X 12" Wide
Sizing Chart:
Above-Ground Pools

Up to 18' round - (1) Panel
Up to 15' x 30' oval - (1) Panel
Up to 24' round - (2) Panels
Up to 18' x 33' oval - (2) Panels
Up to 28' round - (3) Panels

In-Ground Pools

Up to 15' x 30' x 5' depth - (2) Panels
Up to 16' x 34' x 5' depth - (3) Panels
Up to 20' x 40' x 5' depth - (4) Panels
Up to 15' x 30' x 8'+ depth - (3) Panels
Up to 16' x 34' x 8'+ depth - (4) Panels
Up to 20' x 40' x 8'+ depth - (5) Panels
Optional Accessories:
Roof Mount Kit SOLARKIT2-P (Requires one per kit)
Bypass Valve Kit - SOLARKIT1 (Recommended one per system)
Maytronics SOLAR-1103