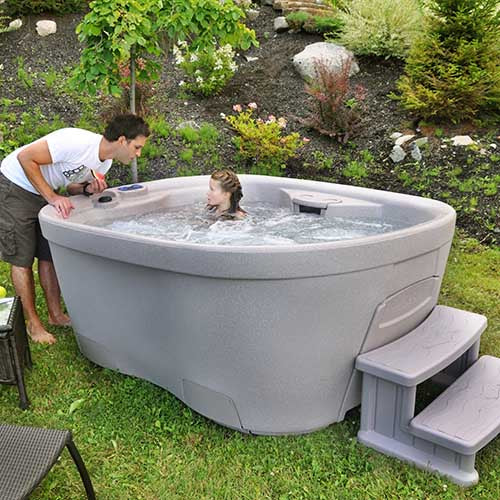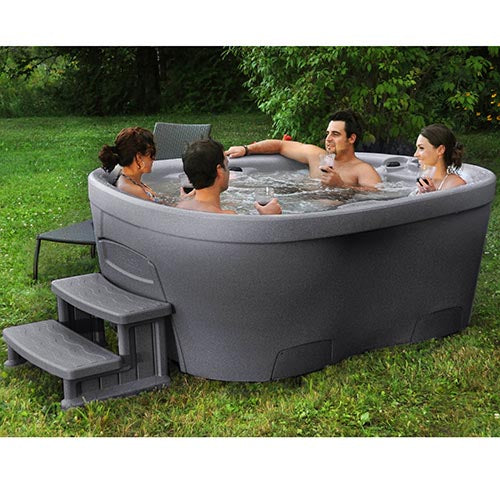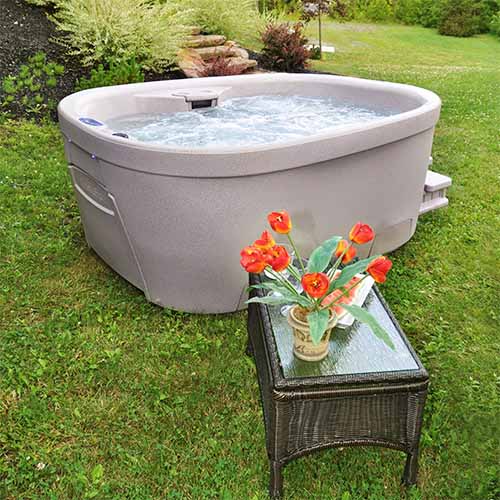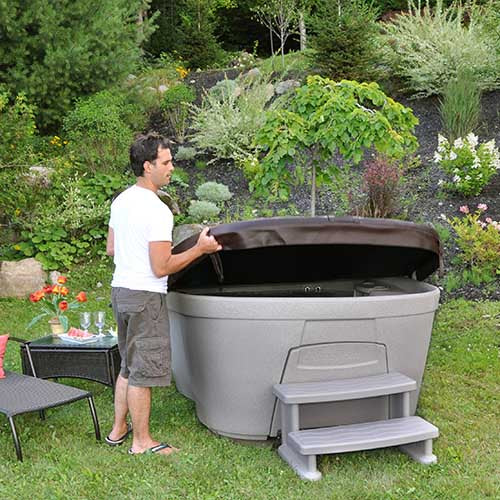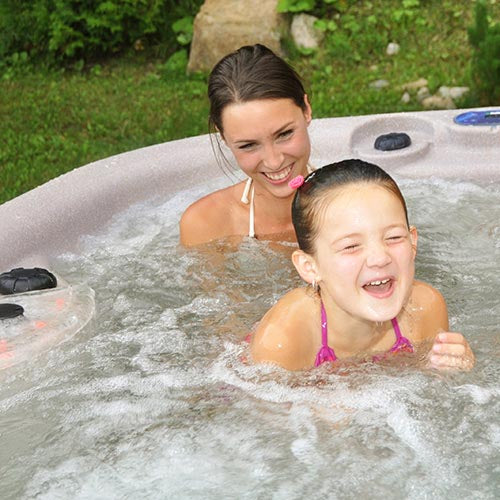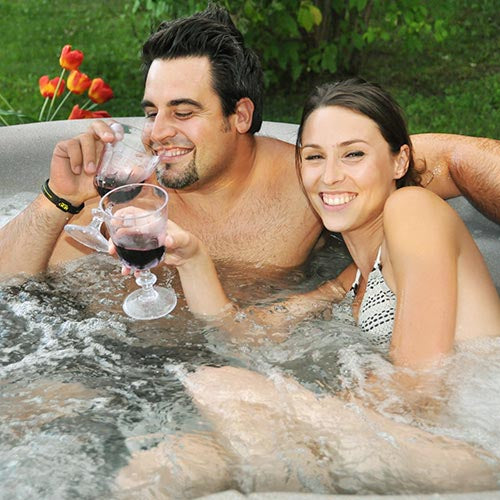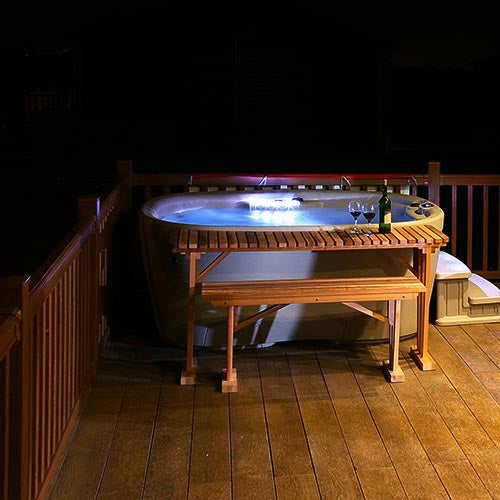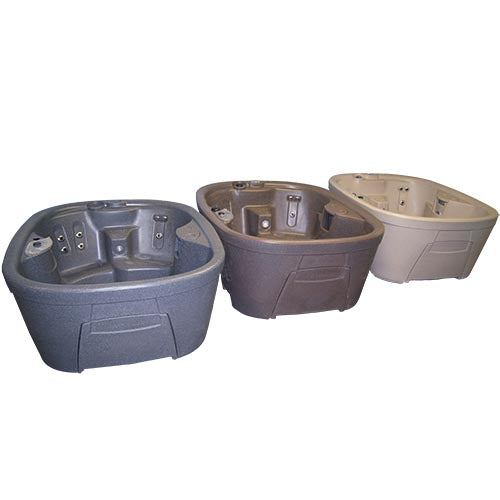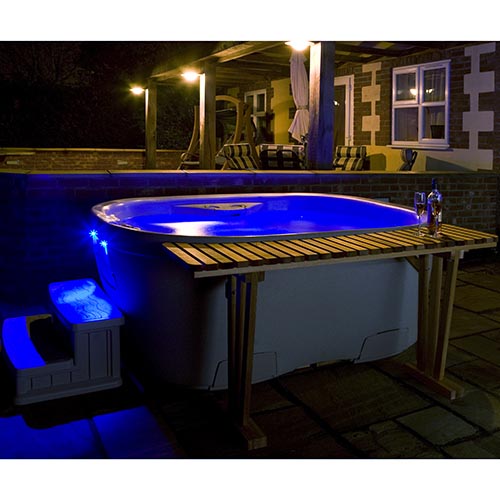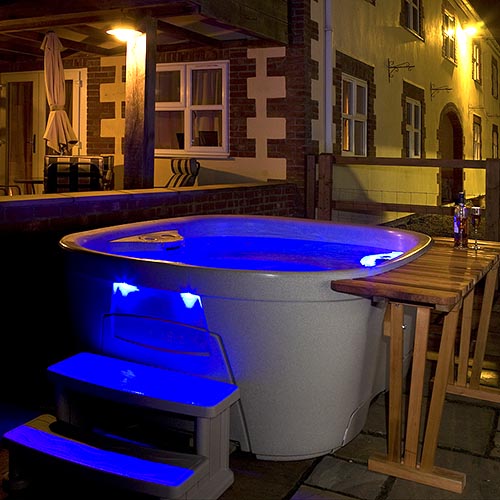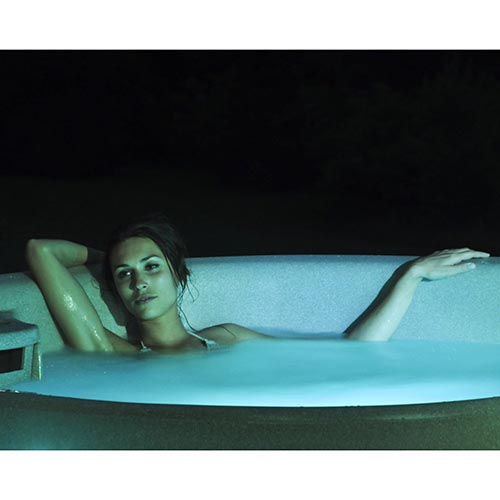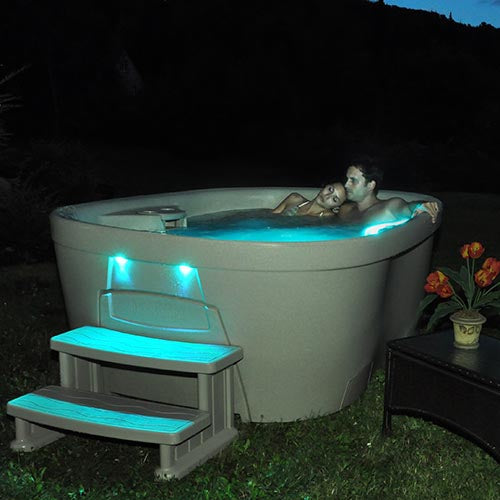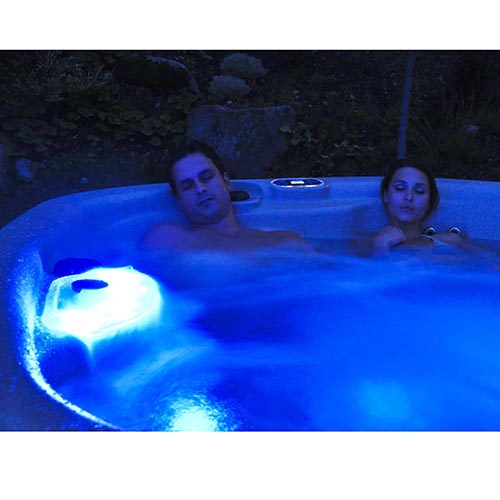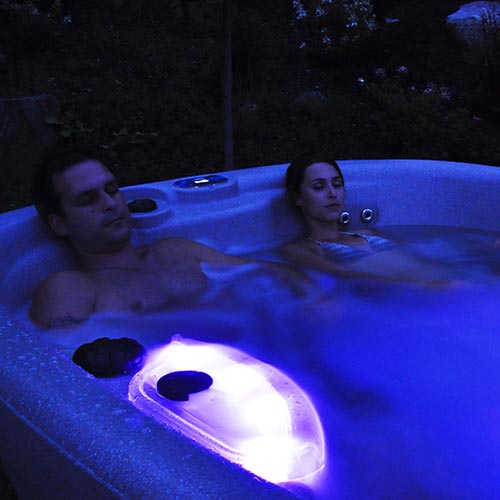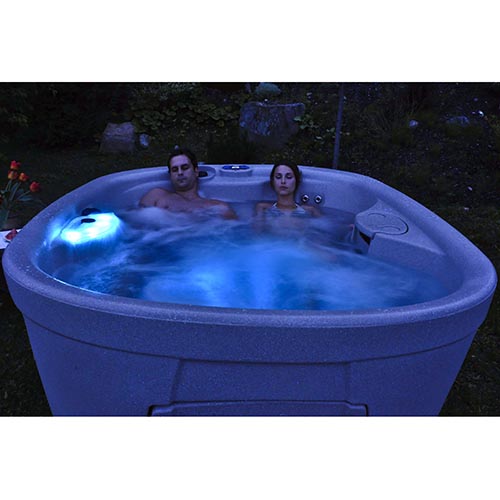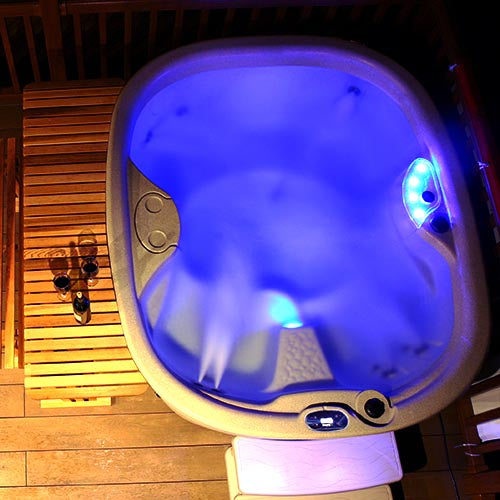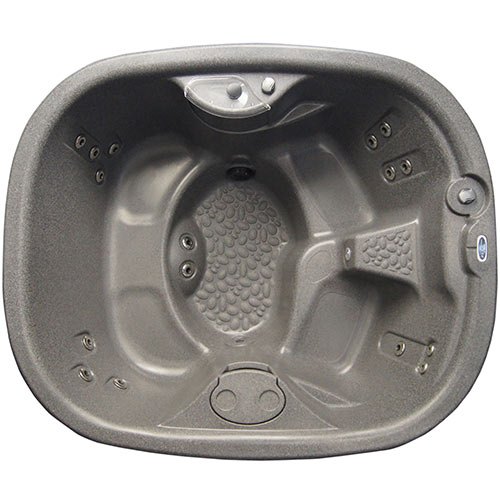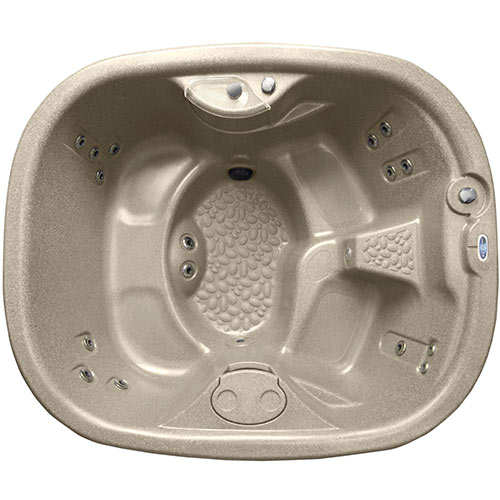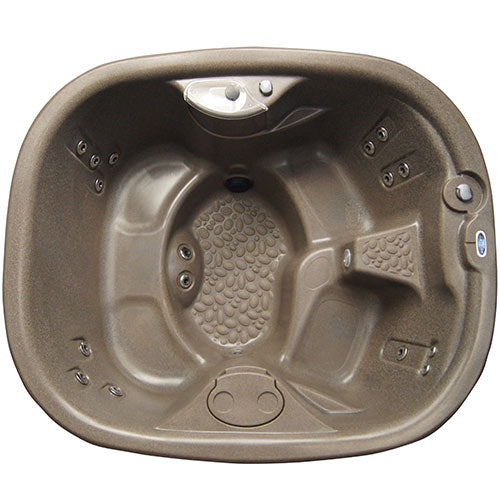 InnovaSpa Urbania Hot Tub
- Latte
This item is IN STOCK
This item is TEMPORARILY OUT OF STOCK
Usually Ships Within 2 to 5 Business Days
Expedited Shipping NOT Available
Not Available Outside Contiguous US
Item Details
InnovaSpa Urbania Hot Tub
Inspired by the latest trends, the Urbania revolutionizes the portable spas category with its ultra modern design.
The design of the Urbania was influenced by European designer bath tub creations that stress soft curves and body comfort. Unlike traditional squares or rectangles, the shape of the Urbania is unique. It has curb appeal and it gives a fresh look to your spa. The outer surfaces are textured for durability and to retain a finished look. The inner surfaces are smooth and comfortable to the touch. The captain's seats have a textured area to help prevent sliding and the floor of the foot well and the top of the cool down seat are accented with a faux rock pattern finish for added charm.
The Urbania was designed to provide comfortable seating for at least four average sized adults. It has six seating locations. They include two very cozy captain's chairs complete with arm rests, an entrance step that also doubles as a cool down seat, and a tri-level bench seat for unrestricted movement. The bench seat can also be used as a partial lounger. At 35" deep, the Urbania also ensures total body immersion. You'll be up to your neck in hot water.
You will appreciate its high-end accessories such as the illuminated cascading waterfall, LED lighting, an additional set of LED mini lights and stainless steel finish jets. The Urbania offers 6 ergonomical stations, including 2 captain seats and a lounge. Choose your seat according to the type of massage you are looking for through different seating depths and jets configuration.
The Premium 110-16 is a convertible "Plug & Play" model. It can simply be plugged into a dedicated 15 amp wall outlet, or it can be converted to 240 volt for better heating efficiency in cold weather. It has a 2horsepower pump for gentle and soothing massage therapy.
Built to withstand the coldest winters and hottest summers, the Urbania is a four season spa. You can look forward to hydrotherapy and enjoyment all year long.
The Urbania spa is equipped with the InnovaFlow Eco-Energy Saver system, which means your heater will be much less solicited and will allow you to save money on electricity consumption.
Features:
Urbania Portable Hot Tub
Built to last a lifetime
Polyethylene, one piece construction
Virtually indestructible
Virtually no cracking or chipping
Easiest surface care
Light weight
Easy lift hand recesses
Fits through most doorways
Rides in a standard pickup truck bed
No hassle installation
No special site preparation required (no wood or concrete decks)
Will sit on any solid level surface
120 volt "Plug & Play" (no electrician required)
240 volt compatible
Specifications:
Size: 81" Long x 71" Wide x 35" Height
Approximate Dry Weight: 300 lbs
Water Capacity: 275 US Gallons
Approximate Full Weight: 2,600 lbs
Seating: 2 Captain Chairs, 1 Tri-seat Bench/Lounger, 1 Step-in/Cool-down Seat
Jets: 16 Stainless Steel
Drain Valve: Included
Waterfall: Cascading with LED light
UV/Ozone: Ready to install (NotIncluded - AMP Plug)
Structure: Polyethylene
Insulation: Rock Wool / Thermofoil
Equipment Pack: Balboa VS300
Top Side Control: Balboa VL260
Pump:2 Horsepower, 2Speed
Heater: Balboa M7, 1.0/4.0kw
Power Requirements: 120 Volt/15 Amps or can be hard wired 240 Volt/30 Amps minimum
Electrical Certification: UL Standard 1563
Cover: 4" tapered vinyl
Step: Optional (Sold Separately)