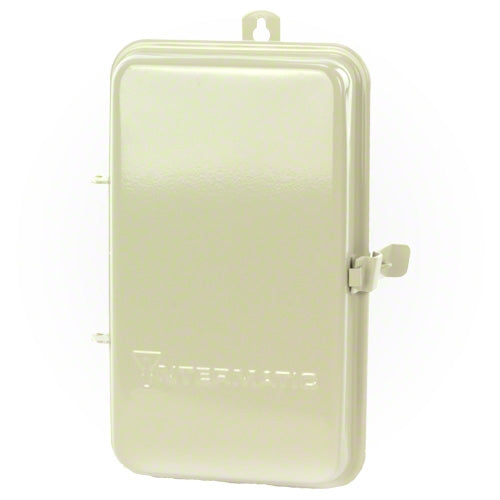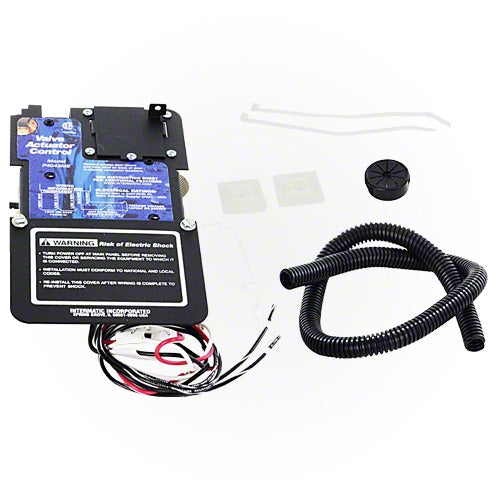 Intermatic Valve Actuator Controller PE140
This item is IN STOCK
This item is TEMPORARILY OUT OF STOCK
Usually Ships Within 1 Business Day
Expedited Shipping Available
Item Details
Intermatic Valve Actuator Controller PE140
Have you ever wanted an affordable control that would only automate a set of water valves from the pool position to the spa position? Or maybe just turn a single water valve to engage a water feature, slide or your vacuum cleaner with the push of a button or a flick of a switch? Take the guess work out of controlling your valve positions that can end in costly mistakes with the Intermatic Valve Actuator Controller.
Designed specifically for aftermarket and retro-fit applications, the PE140 Valve Actuator Controller is ideal for controlling up to three water valve actuators with any latching or momentary contactor (not provided) capable of providing 120 VAC or 240 VAC. In addition, the controller can switch the thermostat on most heaters between pool and spa when the actuators change position.
The Valve Actuator Controller is ideal for those applications where only simple water valve control is required and can be triggered by any switching device you may provide (i.e. light switch, spring wound AUTO/OFF, wireless switch, relay, etc.).
The Intermatic PE140 consists of the P4043ME Valve Actuator Control and Load Mechanism and Metal Enclosure for easy installation.
Intermatic PE140 Features:
Reliable way to control 2-way or 3-way diverter valves
120, 208, 240 VAC input voltage
Controls up to three valve actuators
Switches heater thermostat between pool and spa when the valve position is changed
Remote control capabilities
NEMA 3R rated enclosure for indoor or outdoor installation
CSA/C-US Approved
Contact Rating - Each Circuit:
Valve Actuator Supply 24 VAC, 40 VA
Applications:
The PE140 Valve Actuator Mechanism gives you an economical way to control up to three valves actuators with either a simple aftermarket switch, a sophisticated PE650/PE953 wireless control or both. The Actuator Controller makes controlling valve actuators most commonly found in a fountain control, solar control or pool/spa control systems. Easily change your valve to pre-set positions to effortlessly control fountains, waterfalls, slides, vacuum cleaners, solar panels, pool/spa combos or any other application that would benefit from the use of actuator valves.
Intermatic PE140