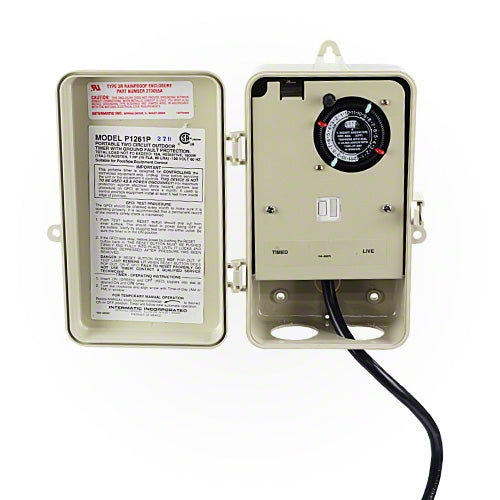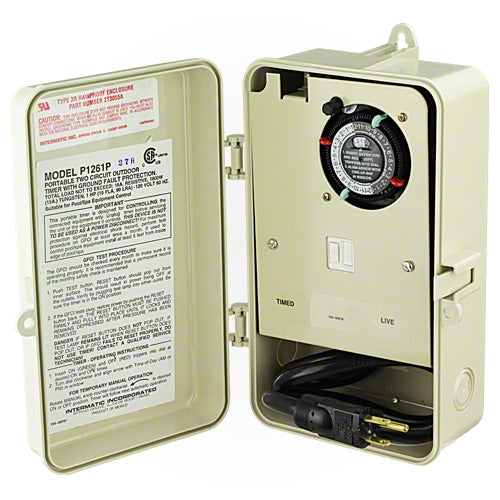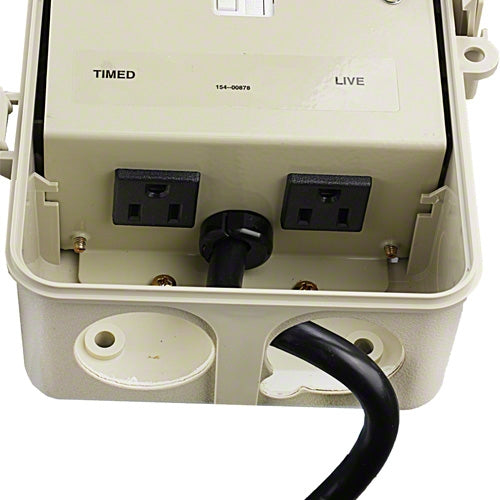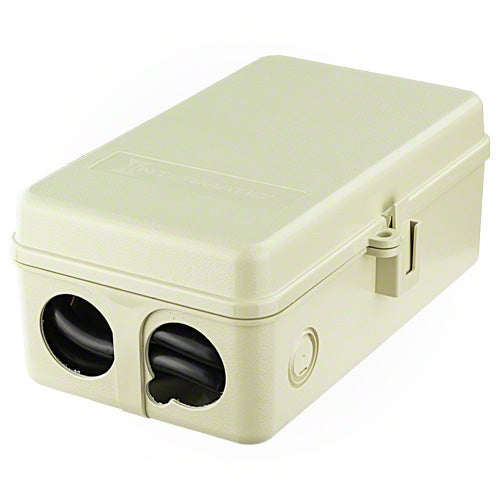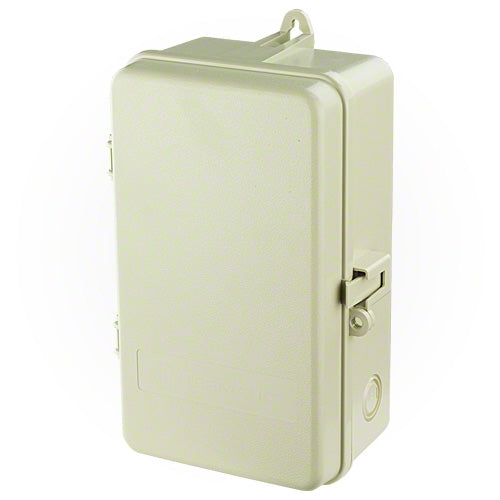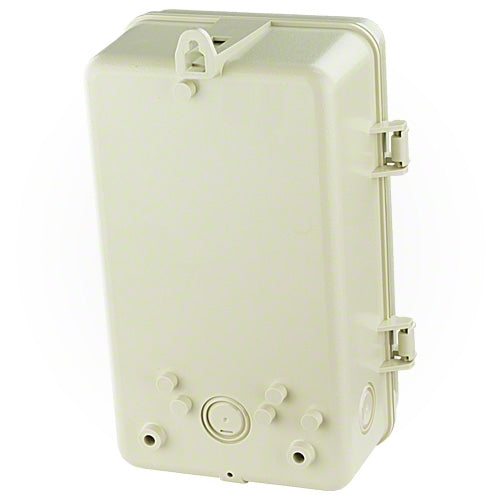 Intermatic Portable Two Circuit Timer P1261P
This item is IN STOCK
This item is TEMPORARILY OUT OF STOCK
Usually Ships Within 1 Business Day
Expedited Shipping Available
Item Details
Intermatic Portable Two Circuit Timer P1261P
The P1261P Timer from Intermatic is a portable, two circuit timer that is designed for indoor and outdoor use and includes two standard outlets with GFCI protection. The GFCI protected circuits (plugs/outlets) are designed for a three-prong grounded plug. The timer is a 24 hour timer with a 23-1/2 hour maximum on time. It includes two ON and Two OFF trippers and can accept as many as 12 sets of trippers (additional trippers sold separately - 156PB10398A).
The enclosure is NEMA R3 rated and designed for indoor and outdoor use. It features one 1/2" - 3/4" knockout on the back and on each side, plus two pre-cut on the bottom.
This time clock is great for outdoor items such as above ground pool pumps that are are designed to be plugged in and the 24 hour time clock makes setting filtration cycles quick and easy. It also will work for almost any other item that you want to place on a timer and that needs to be plugged in. Since it is portable it works great for seasonal items and can be moved within seconds.
Timer Specifications:
15 Amp (1800 Watt)
1 HP (15 FLA, 90LRA) motor load
Two GFCI protected outlets (one outlet is connected to the timer and the other is not)
Enclosure Dimensions:
9-3/8" Height X 5-1/2" Width X 3-3/8" Depth
Intermatic P1261P