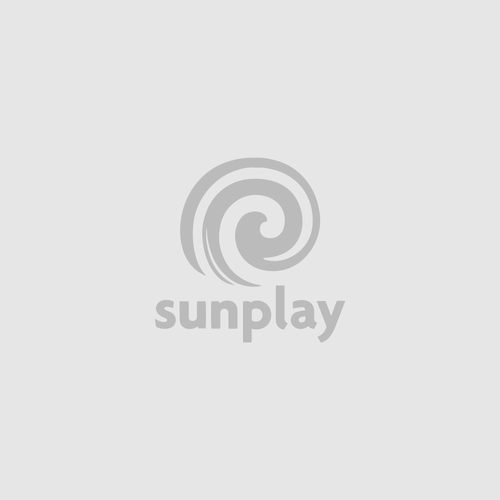 Jandy AquaLink PDA 4 Control System PDA-PS4
This item is IN STOCK
This item is TEMPORARILY OUT OF STOCK
Usually Ships Within 1 Business Day
Expedited Shipping NOT Available
Not Available Outside Contiguous US
Local purchase only (Ogden, UT or Las Vegas, NV)
This item is IN STOCK
This item is TEMPORARILY OUT OF STOCK
Pickup or Local Delivery Only
This product cannot be shipped. If you live within our local delivery range, you can choose to have the product delivered to your door, or you can pick it up in store. See below for our location information.
---
Ogden
Sunplay - Ogden
1075 S Depot Drive
Suite 1
Ogden, UT 84404
Store hours:
9am - 5pm, M-F
Item Details
Jandy AquaLink PDA 4 Control System PDA-PS4
AquaLink System Includes:
Aqualink PDA 4 System for Pool and Spa Combinations (for use with pool and spa combinations sharing one set of equipment).
Jandy AquaLink automation systems put control of your entire backyard paradise at your fingertips. Adjust spa temperature, turn on water features and lights, adjust sanitizer generation, and much more, with the touch of a button. AquaLink systems integrate premium design ingenuity, style, and ease of use for the ultimate pool automation experience.
The AquaLink Systems allow you to control individual pool and spa equipment from the convenience of you home and set automated daily routines such as filtration, sanitation and cleaning. The AquaLink PDA-PS4 controls you Pump, Heater and 4 additional functions of your choice such as water features, pool and spa lighting, landscape lighting, solar heater, jets, cleaner and much more.
Standard AquaLink RS Control Features:
Remote Control of Your Entire System - Immediately control all pool equipment with a single touch. Manage your pool and spa temperatures, jets, cleaner, lights, heater, and more from anywhere.
Equipment Protection - Sophisticated sensors ensures automatic freeze protection. Heater cool down and system lockout modes keep valuable equipment running smoothly, protecting your investment.
Automatic Monitoring and Scheduling - Allows you to custom program to suit your lifestyle. Monitors status of equipment functions, keeping your pool and spa sparkling clean and ready to use. Scheduled activation will maximize energy savings.
Automated Filtration - Keep your pool and spa sparkling clean and ready to use. Automatic and efficient filtration cycles allow you more time to relax.
Automatic Spa Control - Switch from pool to spa with a touch of a button or automatically at a set time. Pool and spa features at your command.
Water Feature Control - Set your water features to perform at your command. With one touch, your backyard will come alive with relaxing sounds.
Pool and Spa Lighting - Create a mood or just brighten the backyard for an evening swim. Pool and spa light control is effortless and fully customizable from within your home.
Landscape Lighting - Brighten beyond the pool. Dim pathway lights, thresholds, safety lights and more at different times, at dusk, or all at once.
Solar Heat Priority - Maximize energy efficiency by prioritizing solar energy to heat your pool and realize the cost savings of alternative energy.
Seasonal-Adjust Energy Savings - Automatic adjustment of filtration programs, cleaner run-time, sprinklers, and auto-fill settings to deliver maximum energy efficiency and convenience. No need to adjust settings to keep your backyard paradise in optimum condition.
AquaLink Optional Control Features:
Control from any Internet Device - Harness the power of your web-enabled mobile devices (or any Internet connection) to monitor, adjust, and program your pool's equipment.
Automatic Purification - Control filtration cycles and interface to your Jandy AquaPure salt chlorine generator for clean and clear water at all times.
Spa Side Remotes - Stay in the spa and adjust spa temperature or turn on lights. AquaLink spa side controls fully integrate with any AquaLink RS.
Computer Control - Set-up programs, boost the heat in the spa and check the temperature from your personal computer.
Whole Home Automation - Integrate AquaLink with your current home automation systems for both indoor and outdoor enjoyment.
Product Notes:
Thecontrol interfaces and power centers are sold separately.
Zodiac AquaLink RS control systems are ordered a-la-carte so you can design the perfect system for any pool, spa, pool/spa combination or dual equipment system. In addition to this control system you will need to purchase a power center and a controller. The power center needed is based on the number of circuits your control system can operate. For example; If you order a 12 circuit control system you would need a standard power center - 8 circuit (Part # 6613) and a foundation power center - 4 circuit (Part # 6612F) to make a total of 12 circuits.
Jandy PDA-PS4