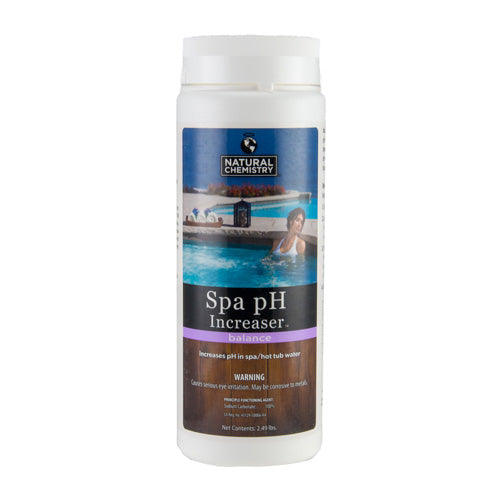 Natural Chemistry Spa pH Increaser - 2.49 Pounds
This item is IN STOCK
This item is TEMPORARILY OUT OF STOCK
Usually Ships Within 1 Business Day
Expedited Shipping Available
Item Details
Natural Chemistry Spa pH Increaser
Natural Chemistry's Spa pH Increaser raises the pH of water in spas. Spa water should be maintained between a pH of 7.2 and 7.6. Maintaining spa water pH in the recommended range is key to proper water balance.
Features:
Increases pH to optimum levels in spa/hot tub water
Provides ideal conditions for bather comfort
Granular formula
Size:
Ingredients:
Dosage Amounts:
Example; Add 1/2 ounces of this product in a 400 gallon spa if the pH is at 7.3
Read entire label before using. Complete dosage chart can be found on the bottle.
NC Brands 04202