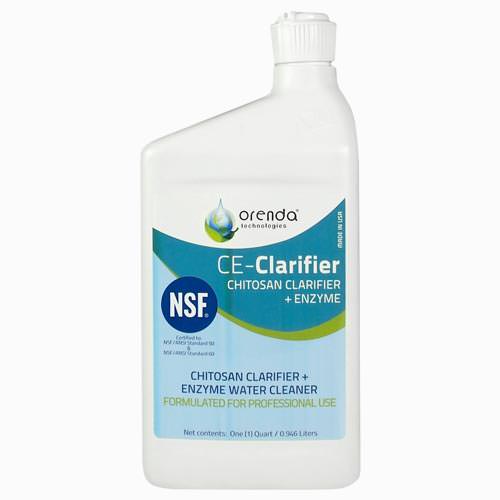 Orenda CE-Clarifier - 32 Ounces
This item is IN STOCK
This item is TEMPORARILY OUT OF STOCK
Usually Ships Within 1 Business Day
Expedited Shipping Available
Item Details
Orenda CE-Clarifier
CE-Clarifier Chitosan Clarifier + Enzyme Water Cleaner is a natural biopolymer that is designed to clear cloudy water with the added benefit of enzymes. Chitosan is derived from crustaceans and, in solution, possesses a strong positive charge. Dirt and debris generally carry a negative charge. These opposing charges are attracted to each other, producing larger particles that are easily filtered; thus, producing clear water.
Features:
Increases water clarity
Helps clear cloudy or murky water
Removes organics such as oils and debris
Added Enzyme technology to increase effectiveness
Made in the USA
Size:
Dosage Amounts:
Initial Dose for Cloudy Water - Add 2-4 ounces of this product per 10,000 gallons of water.
Maintenance Dose - Add 1 ounce of this product per 10,000 gallons of water weekly.
Orenda ORE-50-140