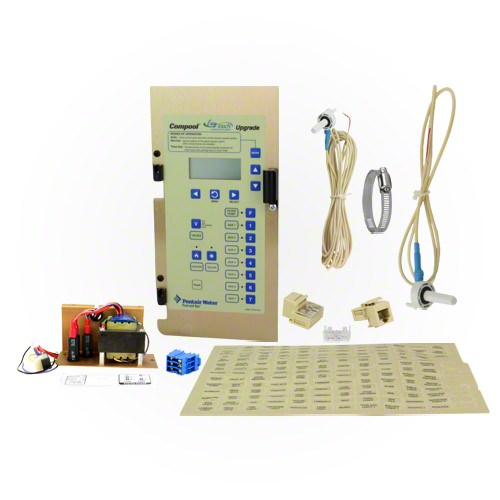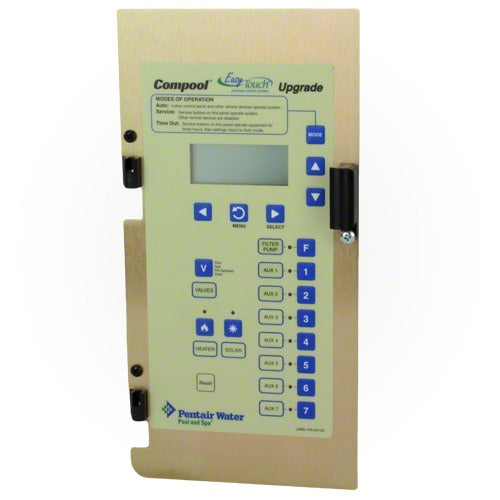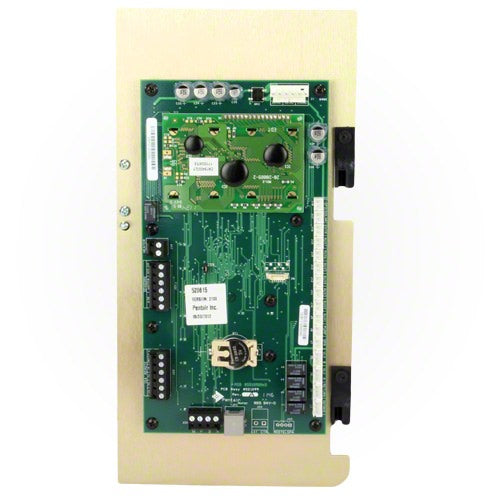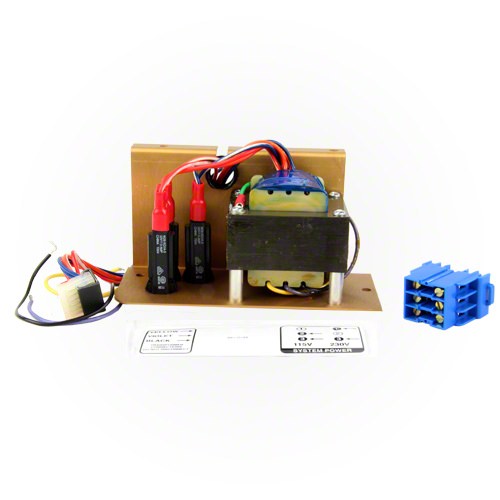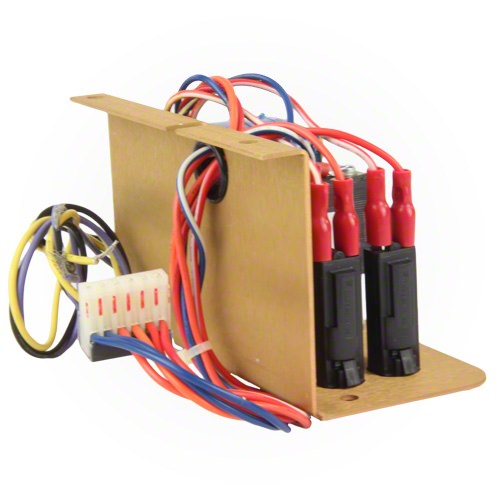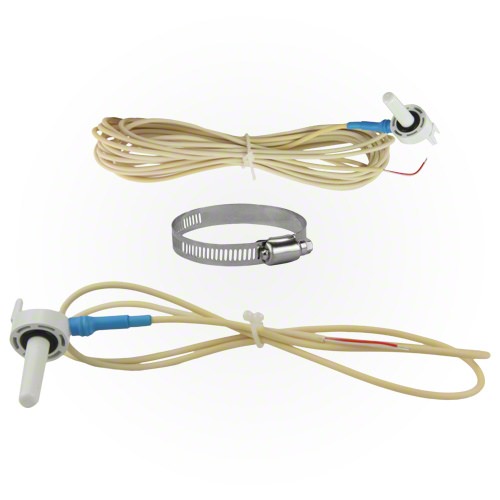 Pentair Compool to EasyTouch Upgrade 521247
This item is IN STOCK
This item is TEMPORARILY OUT OF STOCK
Usually Ships Within 1 Business Day
Expedited Shipping NOT Available
Not Available Outside Contiguous US
Local purchase only (Ogden, UT or Las Vegas, NV)
This item is IN STOCK
This item is TEMPORARILY OUT OF STOCK
Pickup or Local Delivery Only
This product cannot be shipped. If you live within our local delivery range, you can choose to have the product delivered to your door, or you can pick it up in store. See below for our location information.
---
Ogden
Sunplay - Ogden
1075 S Depot Drive
Suite 1
Ogden, UT 84404
Store hours:
9am - 5pm, M-F
Item Details
Pentair Compool to EasyTouch Upgrade 521247
Now that you've experienced the push-button ease of a Compool control system, you're ready for the next generation in pool and spa convenience—with an all-new, one-step upgrade to today's EasyTouch automated controls. Why upgrade now? Easy. Just check out all the EasyTouch advantages you could be enjoying by this time tomorrow:
Easier programming thanks to an intuitive, step-by-step LCD display.
Compatible with IntelliFlo variable speed and variable flow pumps—they can cut energy use by up to 90%.*
Compatible with EasyTouch wired and wireless controls—allows the freedom of 4- or 8-function wireless control capability.
Add new energy-saving IntelliBrite 5g LED color-changing pool lighting and IntelliBrite LED color-changing spa lighting for spectacular visual effects.
And much more.
The Compool to EasyTouch Upgrade allows easy upgrade to EasyTouch functionality for the following Compool Systems: CP3400, CP3600, CP3800, CP3810, CP1000*, CP2000*, CP3000, CP30*, CP100*, LX100EZT*, LX100EZTL*, 520348*, 520349*, TimeMaster with LX-10 Power Center*.
Upgrade Kit Includes:
Compool to Easy Touch Upgrade with new system transformer kit
Compool to EasyTouch Features:
Works with ScreenLogic2
Filter pump + 7 Auxiliaries
AUX Extra Support
Works with EasyTouch Indoor Control Panel (520549) and EasyTouch Wireless Remote (520547)
Supports 2 VS or 2 VF IntelliFlo Pumps, iS4 and iS10 spa side remotes, IntelliChlor Salt Chlorine Generator, IntelliBrite LED Lights, UltraTemp Heat Pumps, and MagicStream Laminar Jets
8 Feature Circuits
Supports IntelliChem pH/ORP Control Systems
The EasyTouch controller upgrade for Compool control systems is compatible with Pentair's latest innovations in pool and spa equipment technology, including:
IntelliFlo Variable Speed and Variable Flow Pumps
IntelliBrite 5g Color LED Pool Lighting
IntelliBrite Color LED Spa Lighting
IntelliBrite Color LED Landscape Lighting
IntelliChlor Salt Chlorine Generator
UltraTemp and ThermalFlo™ Heat Pumps
MasterTemp and Max-E-Therm Gas Heaters
MagicStream Laminar Jets
Spa-Side Controls
Pool ownership should be pure pleasure—and now more than ever, it will be. Our EasyTouch controller upgrade makes it even more carefree to run your pool, spa or combination with shared equipment. With up to 8 accessory functions, you can put enhanced features like landscape lighting, waterfalls and fountains on a schedule, saving you hassles and precious dollars.
You can control all functions with easy, one-button access from the EasyTouch Load Center. For even greater convenience, add a wired or wireless remote. Beyond basic equipment control, EasyTouch lets you program your equipment for optimum efficiency. As your pool and spa usage changes or you add or change equipment, just reprogram to maintain efficiency.
As for service, the EasyTouch system's onboard diagnostics make it easier than ever. Built-in self-test capabilities make sure your entire pool system is working at peak performance. If a failure should ever occur, a diagnostic screen will report it promptly for troubleshooting and repair.
NOTE:
* Requires Compool to EasyTouch Upgrade System with New System Transformer Kit (P/N 521247)
** Requires v2.100 firmware or higher
Pentair 521247