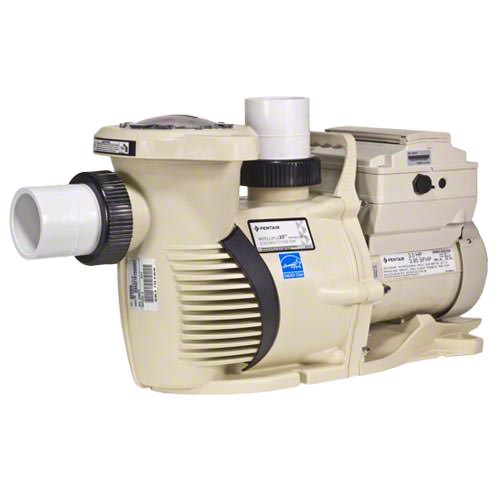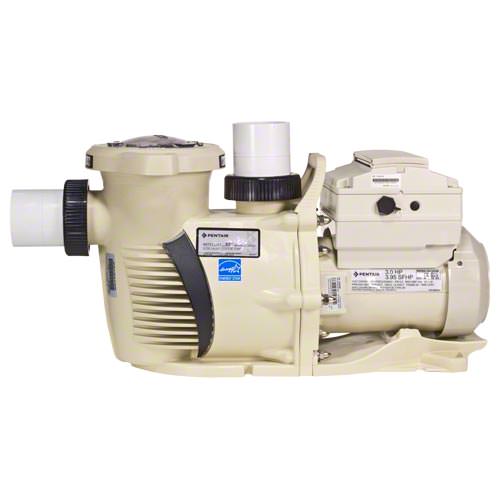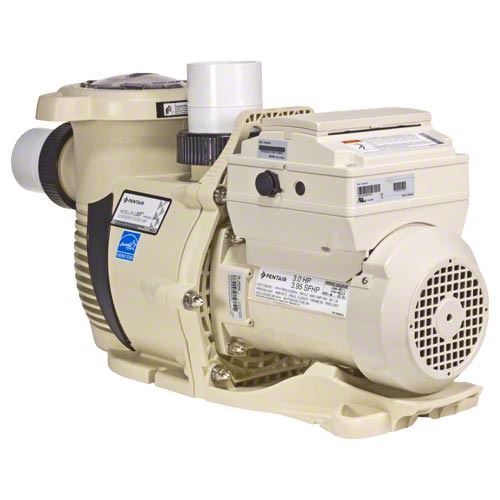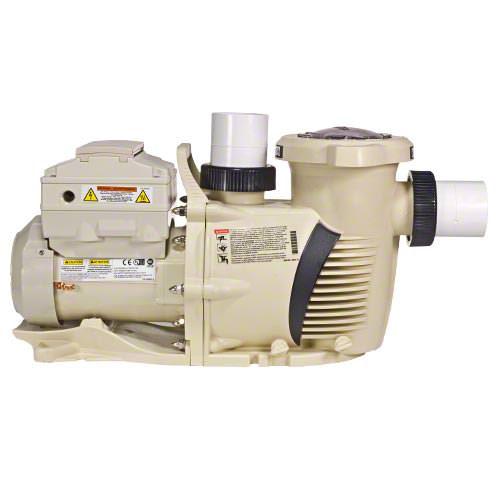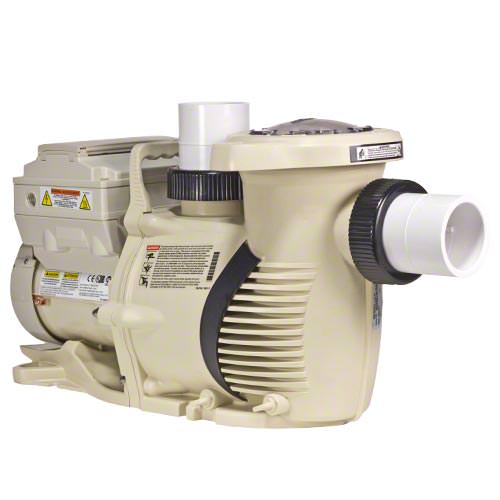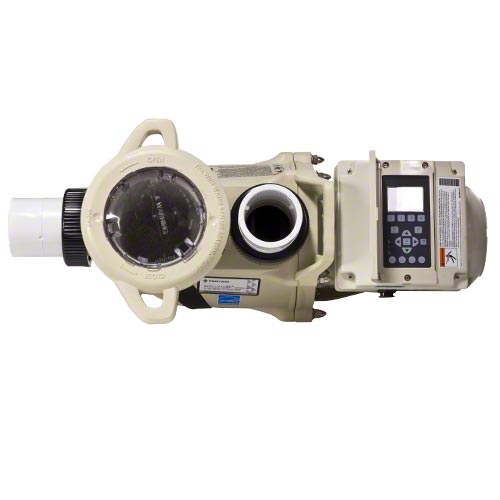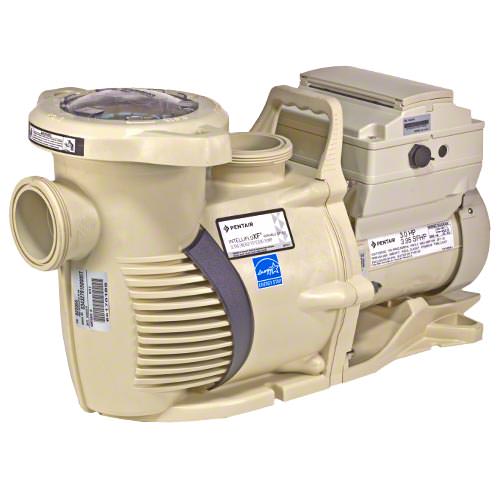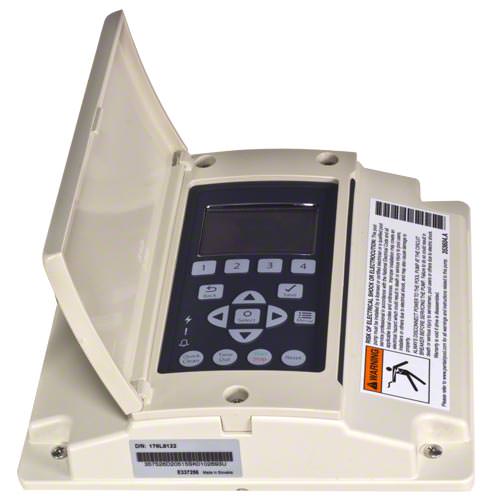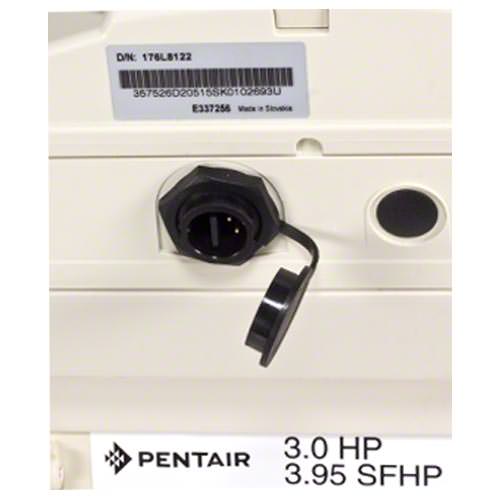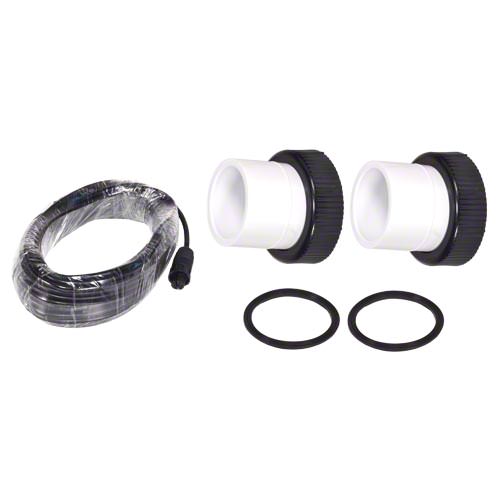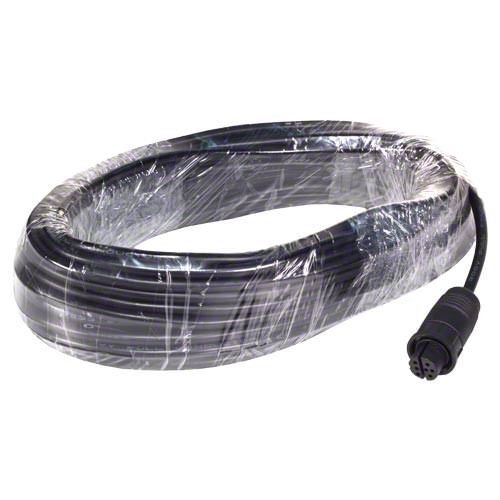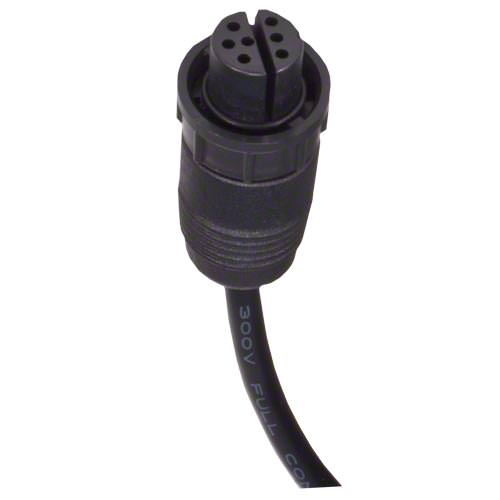 Pentair IntelliFloXF Variable Speed Pump EC-022055
This item is IN STOCK
This item is TEMPORARILY OUT OF STOCK
Usually Ships Within 1 Business Day
Expedited Shipping NOT Available
Not Available Outside Contiguous US
Item Details
Pentair IntelliFloXF Variable Speed Pump EC-022055
The IntelliFloXF Variable Speed Pump is the most effiecent IntelliFlo pump from Pentair. The IntelliFloXF is economical with up to $1,600 each year in cost savings versus traditional pumps. Even greater savings are achievable on larger pools - which are typically equipped with higher horsepower pumps. The IntelliFloXF uses ultra-efficient permanent magnet motors, as used in hybrid cars; achieves required flow rates with less effort than other pumps. You are now able to precisely match the motor speed to your pools needs. The IntelliFloXF has 8 programmable speed settings and built-in timer to assure optimum speed and run times for maximum efficiency and savings.
The difference is a breakthrough by Pentair; they pioneered XF pump hydraulics, optimizing interior passageways and impeller operation to decrease turbulent flow and increase energy efficiency. The IntelliFloXF pump comes packed with many more features to make it easier to use and last longer, including a super-quiet totally enclosed fan cooled (TEFC) motor, long-lasting EPDM seals, and our exclusive Cam and Ramp see-through lid that makes inspection and cleaning a breeze. It took computerized Computational Fluid Dynamics and Finite Element Analysis to achieve it, and it gives you another great offering to attract customers who want the very best in energy-efficient technology.
These operating hydraulic improvements are paired with Pentair's IntelliFlo variable speed technology, a proven design that has led the revolution in pool pump efficiency. Together, these innovations create the most advanced, smoothest-running, and most energy-efficient pump we've ever made. It's part of our Eco Select line of products, one of our "greenest" and most efficient equipment choices.
The IntelliFloXF effortlessly powers large residential and feature-rich pools with waterfalls, slides, negative edges or other water features and is also ideal for commercial pools.
Compatible with IntelliTouch, EasyTouch, and SunTouch and other brands of digital pool/spa controls. When paired with an IntelliTouch or EasyTouch automation system and the ScreenLogic interface, the IntelliFloXF pump can be controlled from an iPad, iPhone, or iPod touch, anywhere, anytime.
Pentair IntelliFlo XF Features:
Rotatable control panel for easy operation

Eight programmable speed settings and 24-hour clock for scheduling assure optimum speed and run times.
Union connectors included—connects directly to 2.5" or 3" plumbing.
Drop-in replacement for all WhisperFlo models. Simple replacement for Challenger pumps.
See-through lid makes basket inspection fast and easy.
Extra-large basket needs less emptying; smooth surface allows easy debris removal.
Built-in self diagnostics protects the pump.
Plenty of power to run large residential and commercial pools with water features.
Proprietary hydraulic isolator satisfies the competing priorities of smooth priming and optimally efficient operation.
User-friendly Cam and Ramp lid removes easily and locks in place quickly with a quarter-turn.
External port threads and included tool-free unions require only hand tightening for a perfect fit.
Easy-carry handle is a back-saver at the equipment pad.
New upgraded dual-compartment motor allows simpler electrical installation.
Diamond seals made of oxidation-resistant EPDM rubber for longer-lasting, leak-resistant performance
Specifications:
Speed: Variable
Voltage: 230
Full Load Amps: 16
Horsepower: 3 HP
Service Factor: 1.32
Service Factor Horsepower: 3.95
Port Size: 2-1/2" Intake and Discharge
Pentair EC-022055