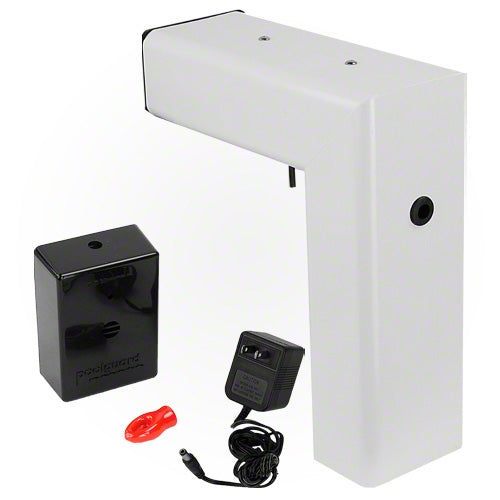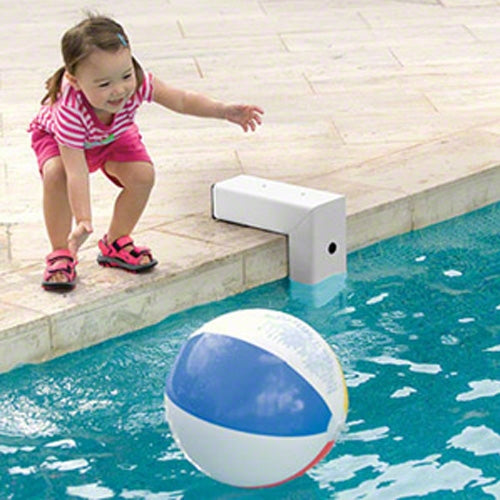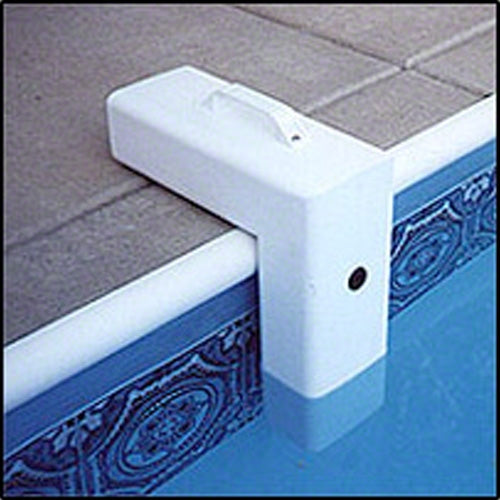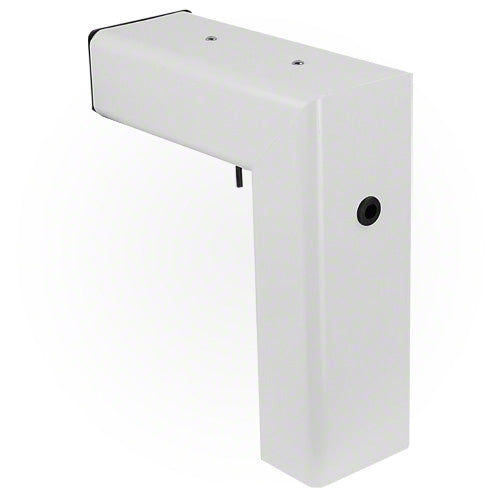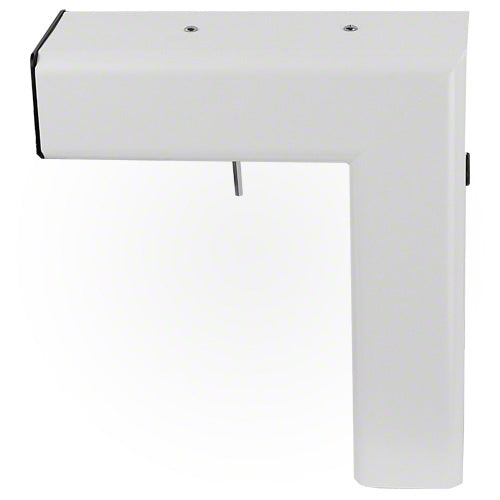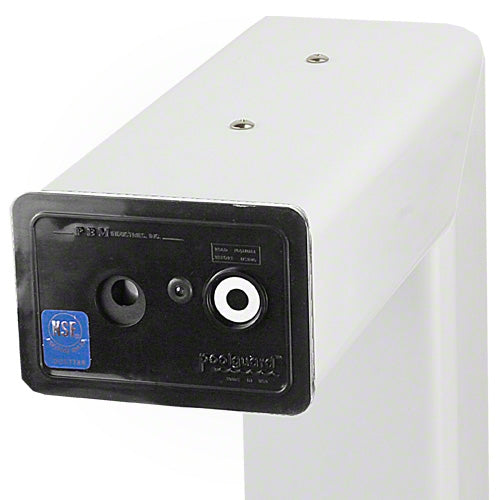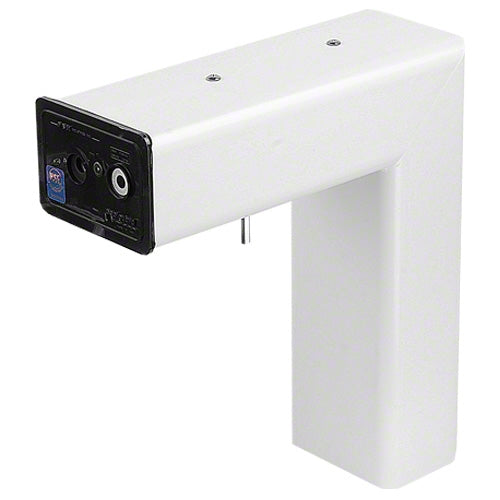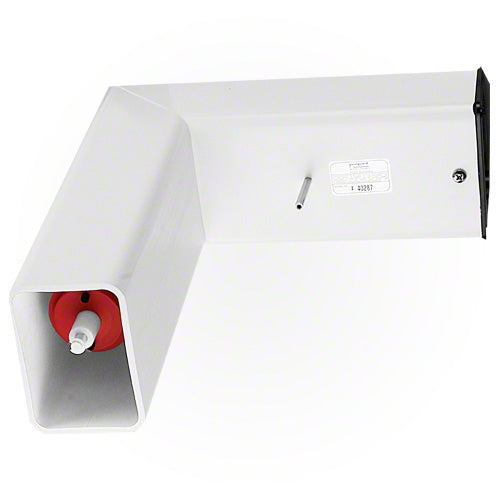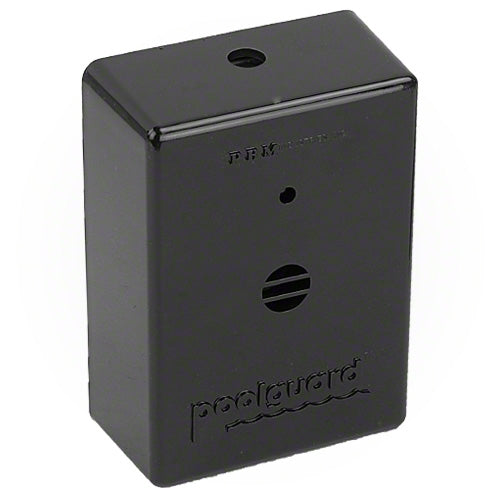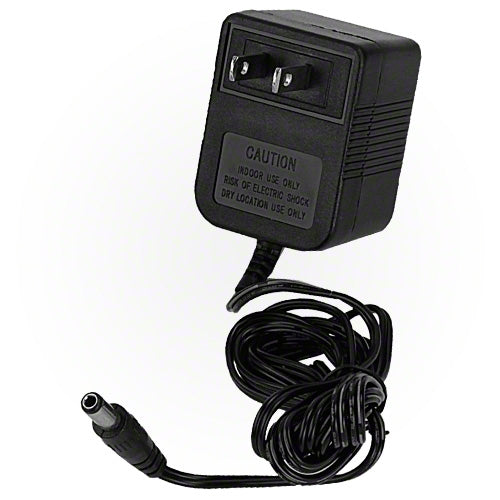 This item is IN STOCK
This item is TEMPORARILY OUT OF STOCK
Usually Ships Within 1 Business Day
Expedited Shipping NOT Available
Not Available Outside Contiguous US
Item Details
Poolguard Pool Alarm
The Poolguard alarm system is simple to use and
is designed to detect intrusions similar to a one year old child weighing 18 pounds and up.
The alarm will sound through the Poolguard alarm unit installed on the pool and the included in-house receiver that has a range of up to 200 feet to notify you if someone has entered the pool.
The alarm system features a tamper proof design that once installed in the pool, cannot be de-activated and is always in the alarm ready mode. If someone tries to remove it from the pool the alarm will sound. You can put the alarm into sleep mode when you are using the pool which allows you to remove the alarm from the pool. When you place the unit back in the pool, it will automatically wake up and run a system test to ensure it is operating properly.
The advanced sensing technology reduces the chance of false alarms that could be caused by debris blowing into the pool such as toys and sticks or from wind or rain.
Poolguard Pool Alarms have been tested and comply to the ASTM Standard Specification for Pool Alarms ASTM F2208, in a 16' x 32' pool. Poolguard Alarms can be used in pools up to 20' x 40' or 800 square feet. The unit can also be used with pools that are covered by a solar blanket.
Poolguard Pool Alarm Features:
In-ground pool alarm with poolside and in-house alarm.
Tamper proof design that will set off alarm if removed from pool.
Includes in-house remove receiver that can be used up to 200 feet away from the Poolguard poolside alarm.
Sensing technology that reduces the chances for false alarms.
The alarm horns sound at 85 dB at 10 feet.
The system is completely portable and weatherproof.
Can be used with pools that are covered by a solar blanket.
Poolguard is powered by a 9-volt battery (sold separately) and has a battery life of around 1 year.
NSF certified to ASTM F2208.
3 Year manufacturers warranty (see warranty for details).
The included remote receiver is compact and can be plugged into a standard power outlet. You can place it on a table, counter top or other similar places in your house. It uses a pulse coded radio frequency to transmit from the pool unit and is received and decoded to sound the receiver. It will also beep to warn you if the battery is low and needs to be replaced in the poolside unit. Additional remote receivers can be purchased and used with the Poolguard system.
Poolguard PGRM-2