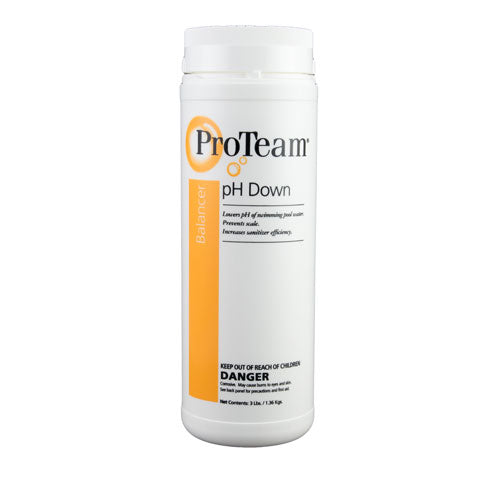 This item is IN STOCK
This item is TEMPORARILY OUT OF STOCK
Expedited Shipping NOT Available
Not Available Outside Contiguous US
Item Details
ProTeam pH Down
pH Down is used for lowering the pH of swimming pool water. High pH may make conditions favorable for scale to form on equipment and surfaces. Additionally, high pH levels may cause pool water to become cloudy. pH levels should be maintained between 7.2 and 7.6.
Features:
pH decreaser for swimming pools
Prevents scale
Increases sanitizer efficiency
Granular formula
Size:
Dosage Amounts:
Example; If pH is is between 7.7 and 8.0, apply 12 ounces of this product per 10,000 gallons of water.