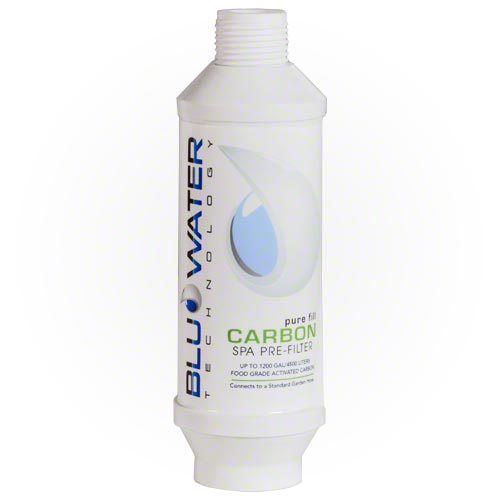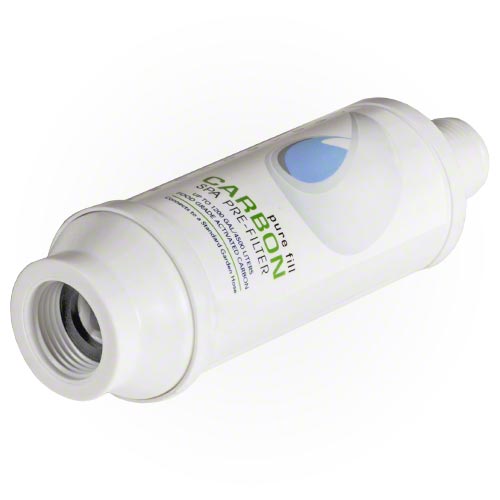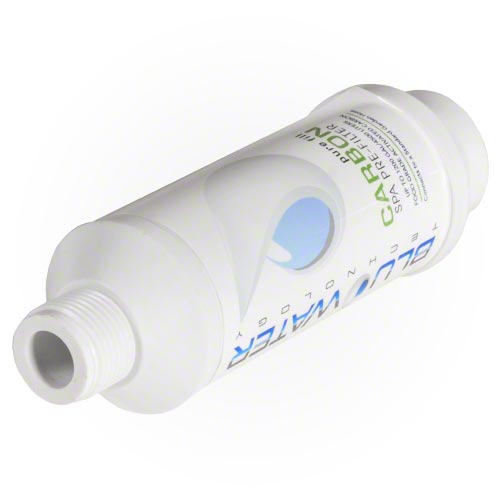 Blu Water Pure Fill Pre-Filter
This item is IN STOCK
This item is TEMPORARILY OUT OF STOCK
Usually Ships Within 1 Business Day
Expedited Shipping Available
Item Details
Blue Water Pure Fill Spa Pre-Filter
Fill your spa with bottled water! The Pure Fill Hot Tub and Spa Garden Hose Fill Filter makes starting up your spa a snap! The Pre-Filter utilizes Activated Carbon for the removal of TOC's, VOC's Chlorine By-Products and Suspended Solids.
Description and Features:
Filters 99% of Contaminants and Suspended Solids
Food Grade Activated Carbon (0.5 Micron Carbon Block for Removing Chemical Contaminants, Algae, Mold Spores, Bacteria and Organic Debris)
Reduces and Removes Metals (Contains Metal Removing Resins)
Connects to a Standard Garden Hose. (Hose connections on both ends)
The Fill Filter is Great for Aquariums, Decorative Ponds, Camping or RV'ing.
Saves Money at Start Up
Crystal Clear Water
Filters 1200 Gallons of Water (Three to Five Hot Tub Fills)
Directions:
Connect to Garden Hose
Flush filter for 30 Seconds
Fill Spa, then store until next use
This filtration device connects to a standard garden hose. The water input receives a male end garden hose connector. The filter is food grade activated carbon and is resin impregnated for heavy metal mitigation.