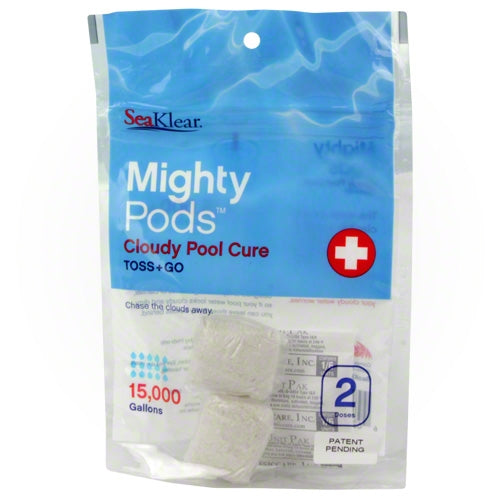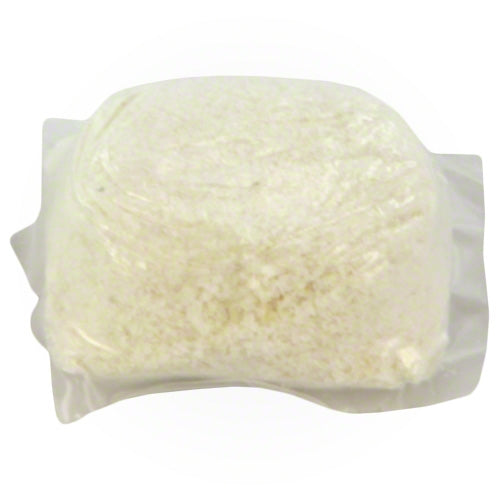 SeaKlear Mighty Pods Cloudy Pool Cure
This item is IN STOCK
This item is TEMPORARILY OUT OF STOCK
Usually Ships Within 1 Business Day
Expedited Shipping NOT Available
Not Available Outside Contiguous US
This Product is no longer available
We apologize for any inconveniences
Please try one of these alternatives below
Item Details
SeaKlear Mighty Pods Cloudy Pool Cure
Toss one Cloudy Pool Cure pod in your pool's skimmer basket. Give the pod about 24 hours to work its magic. One pod will clear up to a 15,000 gallon pool. If yours is bigger, use both pods. The most powerful clarifier available, packed into a simple little pod. As always, SeaKlear's clarifier is all-natural and environmentally safe.
Mighty Pods Toss + Go Cloudy Pool Cure is the easiest and most powerful pool clarifying solution on the market today. Toss one pod in your pool's skimmer basket to chase away even the cloudiest water emergencies.
Each Cloudy Pool Cure pod is specially designed to replace large doses of clarifier, so if your pool water looks cloudy and dirty, you can leave those bulky bottles behind.
Mighty Pods Cloudy Pool Cure Feature:
One pod cleans 15,000 gallons of water
All-natural and environmentally safe
Made from crab shells, not oil wells
Dissolves within minutes
Works in about 24 hours
Saves you the hassle of three separate pool treatments
No more heavy bottles
The easiest, most effective treatment for cloudy pool water
Each pack includes two pods