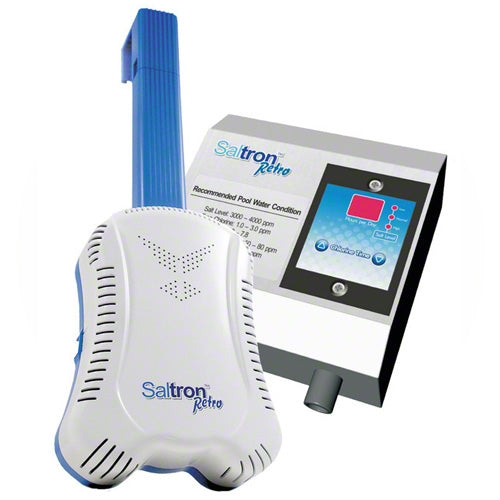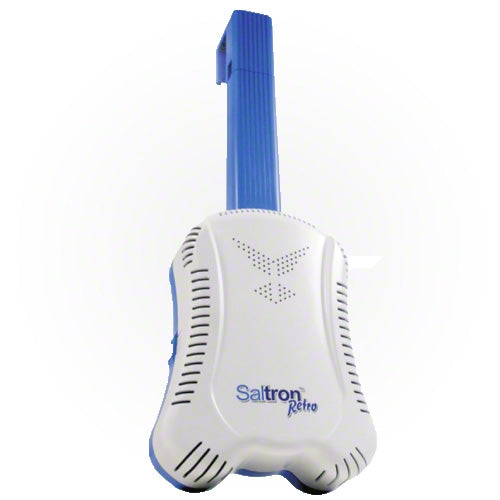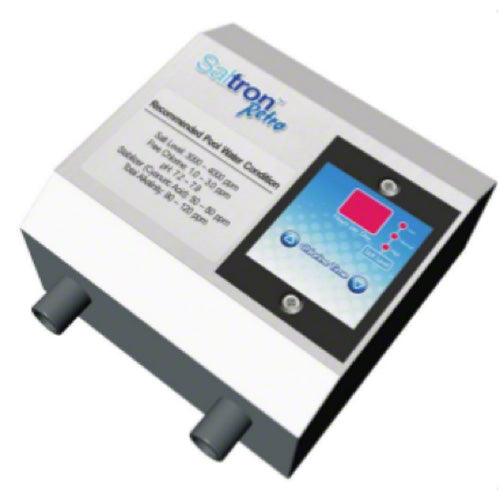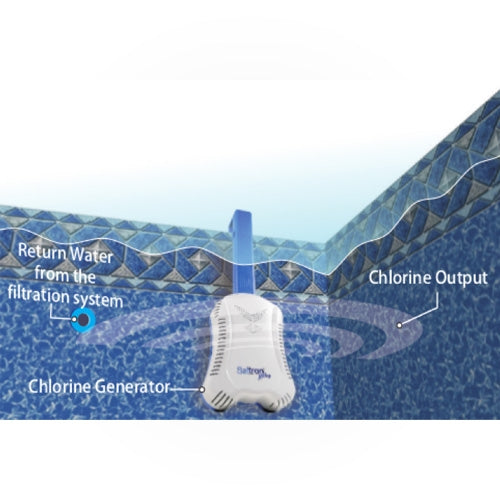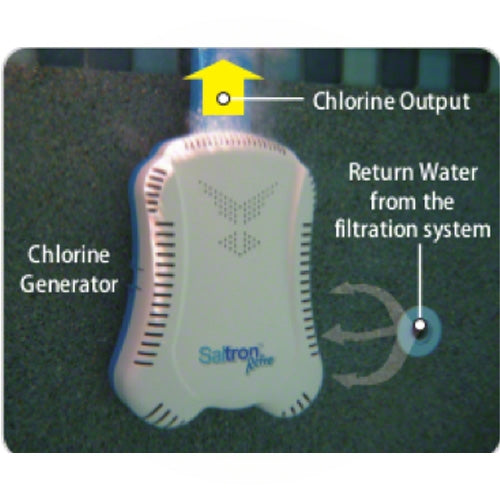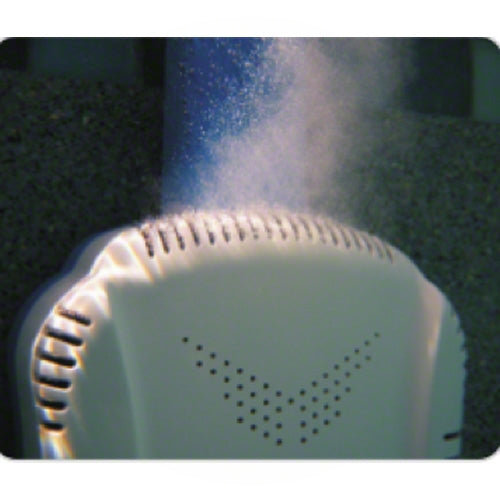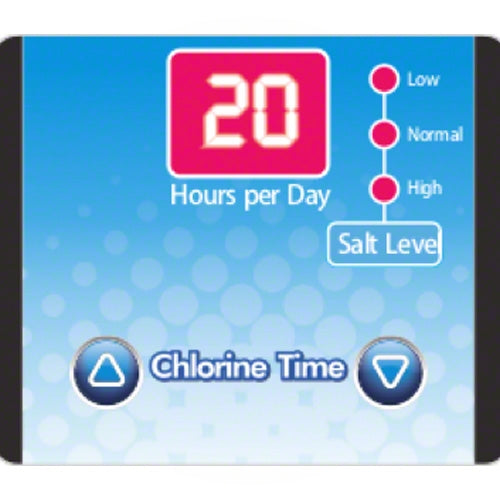 Solaxx Saltron Retro Salt Chlorine Generator CLG10A
This item is IN STOCK
This item is TEMPORARILY OUT OF STOCK
Usually Ships Within 1 Business Day
Expedited Shipping NOT Available
Not Available Outside Contiguous US
Item Details
Solaxx Saltron Retro Salt Chlorine Generator CLG10A

This chlorine purification system is self-contained and utilizes a natural process to generate pure chlorine. The electrolytic process uses a very low concentration of salt (less than a teaspoon per gallon) and generates free chlorine. The chlorine continuously kills bacteria and algae and then reverts right back to salt. This indefinite cycle leaves your pool feeling silky, soft, and more refreshing than ever for a clean dip in the amazing crystal clear water.

The beneficial process eliminates those unwanted associations with chlorine such as itchy red eyes, faded suits, and irritated skin! Saltron Retro is easy to install, economic, and fully automatic. With your new Saltron Retro you will not have to purchase, transport or store harsh chemicals any longer. It's also a great thing when you don't have to remember the last time you chlorinated the pool, because it's already being done for you!

Features:

Easy Installation on new and existing pools with no plumbing required!
Programmable digital timer to adjust chlorination time.
LED indicator lights illuminate for easy salt level reference.
Commercial grade titanium cell plates are coated with precious metals.
Reverse polarity keeps cell clean and prevents scaling.
Clear cell housing allows user to easily inspect cell for scaling.
Switch mode power supply supplies smooth current to cell resulting in a longer life span.
Critical fault detection with automatic shut down.
Keeps a consistent free chlorine residual.
Preparing your pool for a Saltron system is easy! Simply bring the salt level to 3,000 ppm and begin sanitizing!
Solaxx CLG10A