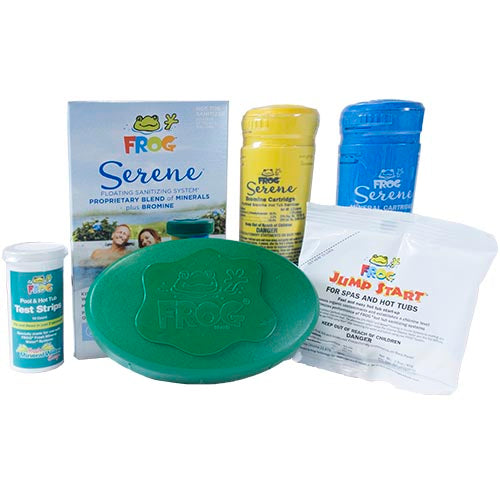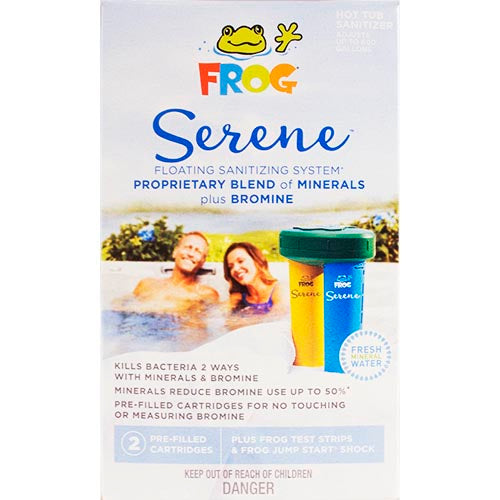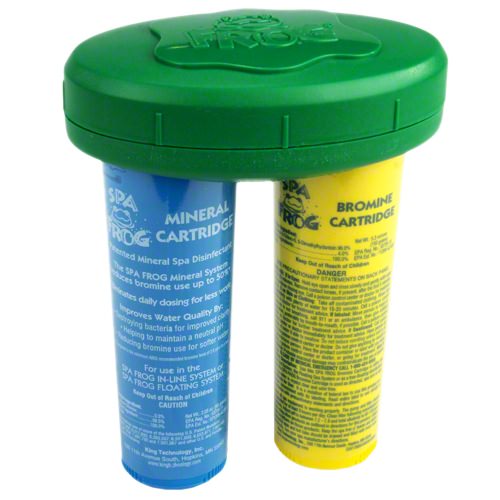 Spa Frog Serene Floating System
This item is IN STOCK
This item is TEMPORARILY OUT OF STOCK
Usually Ships Within 1 Business Day
Expedited Shipping NOT Available
Not Available Outside Contiguous US
Item Details
Spa Frog Serene Floating Sanitizing System

Spa Frog Serene Floating System uses pre-filled mineral and bromine cartridges that snap into a reusable floating holder and work in any spa. Spa Frog Floating System transforms your spa into the perfect environment for soothing relaxation using up to 50% less bromine.

Features:
SPA FROG Mineral Sanitizers are the only mineral systems for spas that work with low levels of bromine or chlorine for the highest water quality
Mineral and bromine spa care
Kills bacteria in two ways with minerals and bromine
Floats in any spa
Cuts bromine use up to 50%
Cuts maintenance time
Water feels softer with a crystal clear shine
Using less bromine helps reduce odors
Comes with floater, one bromine cartridge, and one mineral cartridge
Mineral cartridges last for a full 4 months before needing to be replaced
Includes:
(1) Floater
(1) Mineral Cartridge
(1) Bromine Cartridge
(1) Sample Pack of Test Strips with (10 Strips)
Note:
Spa Frog Serene Bromine cartridges last for between 2 - 4 weeks and take just seconds to replace. (Bromine usage varies depending on spa size and number of spa users.
Spa Frog 01-14-3883