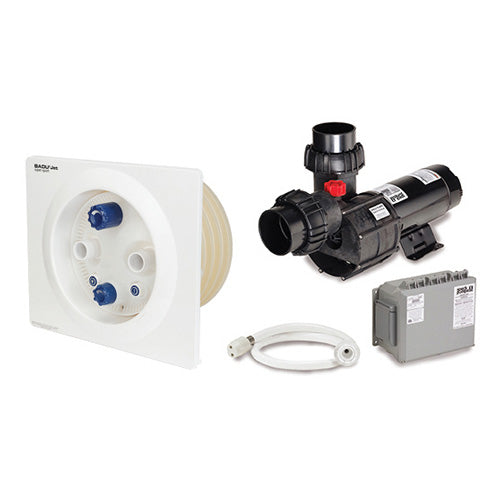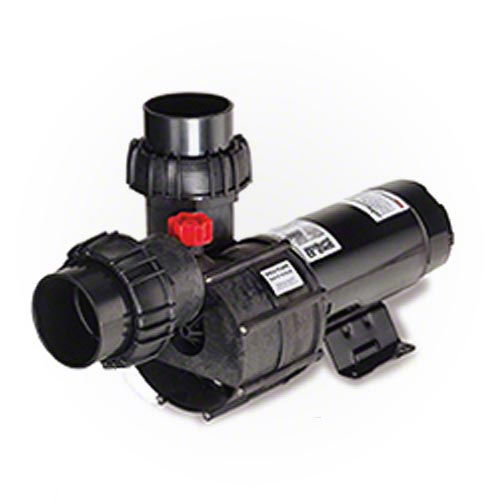 Speck Pumps BaduJet Super-Sport II JS414-2400M-1SW
This item is IN STOCK
This item is TEMPORARILY OUT OF STOCK
Usually Ships Within 1 Business Day
Expedited Shipping NOT Available
Not Available Outside Contiguous US
Item Details
Speck Pumps BaduJet Super-Sport II JS414-2400M-1SW
The Speck Pumps BaduJet Super-Sport II SwimJet System is designed to create a aquatic workout center for your in-ground or above-ground pool. While it is typically part of new pool designs, it can be added to any existing pool.
The BaduJet Super-Sport II features a one-of-a-kind one piece dual nozzle housing that offers suctions and discharge. With this unique, patented housing design, water intake is nearly undetectable. For your convenience, the LED light, water volume control button, and ON/OFF button are each located on the front of the jet housing.
The BaduJet Super-Sport II also includes a therapeutic pulsating massage hose to help you relax after your workout.
Speck Pumps BaduJet Super-Sport II System Features:
Flush mounted jet housingsand adjustable jet nozzles
Provides a water volume control knob to adjust the water flow
Includes an air regulator to adjust the amount of air bubbles in your water flow
The pump's pneumatic ON/OFF button ensures a complete separation between the water and the pump motor control
Engineered with a 20" x 17" anti-entrapment cover to provide undetectable suction
Control box includes a GFCI pneumatic button and tubing
Features a light ON/OFF button that turns the low voltage light on and off
A 5 ft massage hose may be attached to the jet nozzle
Engineered for safety with no protruding parts
Minimum 4" plumbing is required
Compact design
No motor starter required
UL listed
A winter cover kit is available to purchase separately
System Specifications:
4.0 HP Pump
Self-Priming
Single Phase w/ thermal overload
Built-in LED light
Control Box with GFCI
Pump Model 21-80/33GI
This system includes:
(1) Model 21-80/33GS pump
(1)control box
(1) Dual jet nozzle housing
(1) LED light
(1) Massage hose
Speck Pumps JS414-2400M-1SW