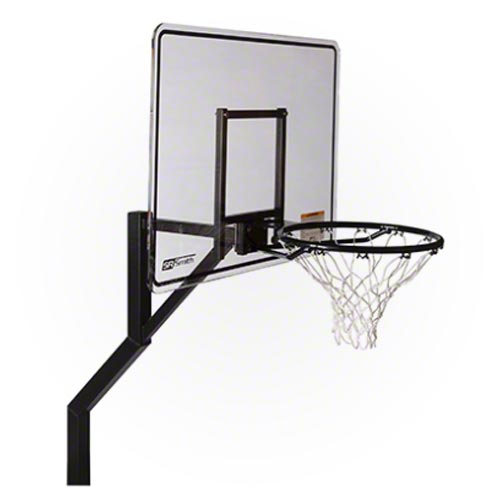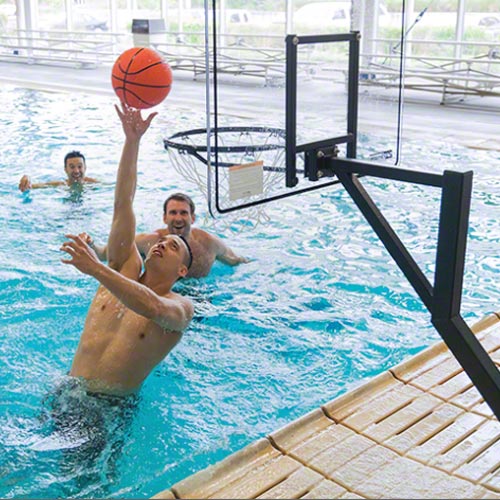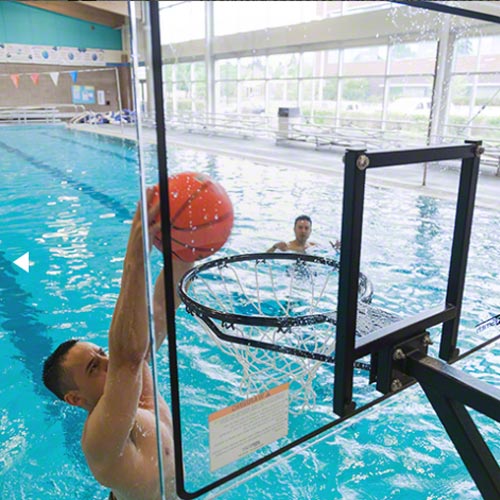 S.R. Smith RockSolid Swim N' Dunk Basketball Game with Anchor - Extended Reach
This item is IN STOCK
This item is TEMPORARILY OUT OF STOCK
Usually Ships Within 1 to 3 Business Days
Expedited Shipping NOT Available
Not Available Outside Contiguous US
Item Details
S.R. Smith RockSolid Swim N' Dunk Basketball Game - Extended Reach
The commercial grade basketball game features a single post design with a patented anchor that eliminates movement against the toughest opponents. It is made of rugged Sealed Steel that is designed to withstand corrosion from the outside elements and salt when used pools that use salt chlorine generators.
The sturdy design uses an innovative bronze wedge assembly that expands and exerts continuous, even pressure on the platform post - eliminating "wobble"! The anchor assembly also allows you to remove the basketball set when you want your deck to be clear and you can place the optional anchor cap into the anchor for a smooth finished look.
The competition quality backboard is made of acrylic and is bolted to the post. The regulation basketball rim is bolted to backboard. The rim and square frame are coated in black vinyl to protect them.
RockSolid Swim N' Dunk Features:
Extended Reach accommodates homes and commercial facilities with overflow, parapet gutters or other obstacles.
Setback 30" from pool edge as measured to the center of the anchor.
Commercial grade 2.50" square, 304 stainless steel frame (Salt Friendly vinyl coated - Sealed Steel).
Regulation size rim.
Includes net, basketball and needle for the ball.
Recommended for all in-ground pool types and most sanitizing systems excluding pools with salt.
In-deck installation required.
Deck anchor and escutcheon plate are included.
Designed to withstand the toughest of use at commercial pools but can also be used on residential pools as well.
SR Smith S-BASK-ERS-ER