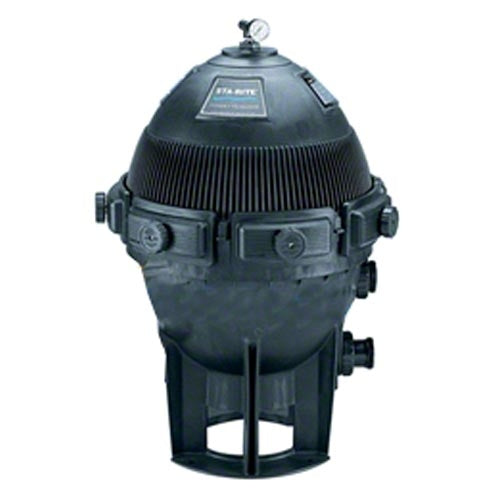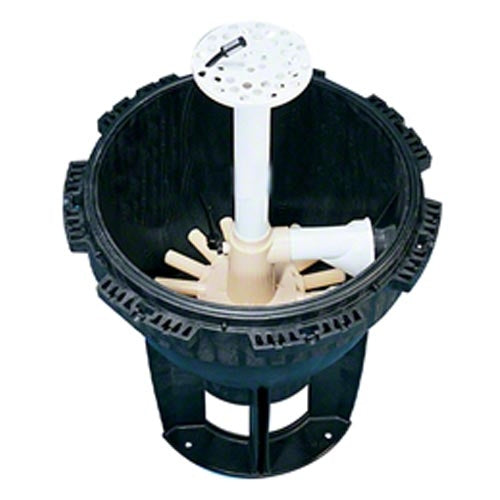 Sta-Rite System 3 Sand Filter S7S50
This item is IN STOCK
This item is TEMPORARILY OUT OF STOCK
Usually Ships Within 1 Business Day
Expedited Shipping NOT Available
Not Available Outside Contiguous US
Local purchase only (Ogden, UT or Las Vegas, NV)
This item is IN STOCK
This item is TEMPORARILY OUT OF STOCK
Pickup or Local Delivery Only
This product cannot be shipped. If you live within our local delivery range, you can choose to have the product delivered to your door, or you can pick it up in store. See below for our location information.
---
Ogden
Sunplay - Ogden
1075 S Depot Drive
Suite 1
Ogden, UT 84404
Store hours:
9am - 5pm, M-F
Item Details
Sta-Rite System 3 Sand Filter S7S50
Squeaky clean and crystal clear. That'll give you a clear idea of what it's like to have a System 3 sand filter at work in your swimming pool. This filter is designed to remove more dirt and impurities, which will make your water feel fresher and look more inviting.We've made maintenance easier, too. Cleaning is as simple as applying a little wrist action to the control valve and walking away. And you won't have to do it very often! Through innovative engineering, the filter's dirt-handling capacity is maximized, which pays off in less maintenance. But best of all, the System 3 will make your pool water sparkle in the sun and shimmer in the moonlight.
Sand is the most widely used filtration method for swimming pools. Convenience, low maintenance and water quality are the reasons for sand's popularity. The System 3 sand filter is a time-tested favorite with pool owners for its simple maintenance, easy-to-operate control valve selector and outstanding water clarity. The biggest reason for installing the System 3 – the additional leisure time you'll spend enjoying your pool.
Low, low maintenance - 16-spoke filter hub evenly distributes water through entire sand layer, which greatly increases the amount of dirt the System 3 can hold. Increased dirt loading extends the time between cleanings.
One-step cleaning - For quick and easy cleaning, simply move the valve selector to the backwash position—that's it! In seconds, your System 3 is at work, keeping your water crystal clear.
System 3 Sand Filter S7S50 Features:
•2.4 Square Foot Effective Filtration Area
Typical Installations – In-ground pools, in-ground hot tubs, and water features.
2" plumbing ports improve hydraulic flow for greater efficiency.
Durable two-piece tank housing constructed of Dura-Glas, Sta-Rite's industry leading glass-reinforced composite resin.
The innovative design of the System: 3 tank combined with the lateral/hub assembly produces a balanced flow of water and larger dirt holding capacity.
The deep sand bed holds more dirt, resulting in longer filter cycles and less cleaning.
Side plug helps make sand removal easy, while the bottom plug comes with integral screen for easy draining without the loss of sand.
Sleek, contemporary styling blends beautifully with any poolscape.
Posi-Lok clamps provide safe, easy access to the filter module. 50/50 split-tank design provides extra room for cleaning and service. Fast in, fast out!
Dura-Glas, an exclusive high-density composite resin, will never corrode and weathers the elements.
Top-mounted pressure gauge is conveniently positioned for easy reading.
The reputation Sta-Rite has for top-of-the-line pool equipment makes the System 3 sand filter a #1 pick with pool professionals.
Tank shape, internal component design and hydraulic flow have been engineered to evenly distribute water through the entire sand bed, which traps more dirt and extends the time between cleanings.
Unlike cartridge-style filters, the System 3's sand filter media is permanent and doesn't require frequent replacement.
One-year limited warranty. See warranty for details.
NSF Certified
Note:
Sand Required: 200 Pounds (Use standard #20 silica sand - not included)
Sta-Rite S7S50