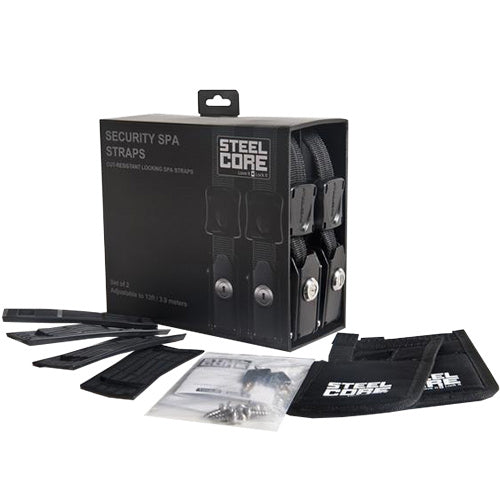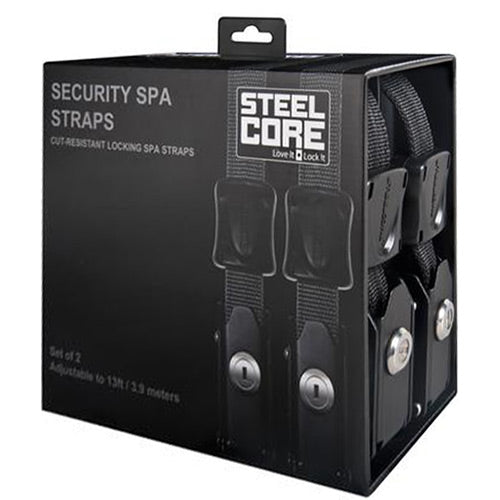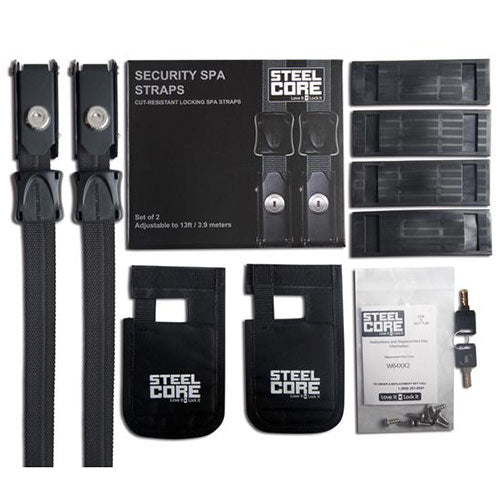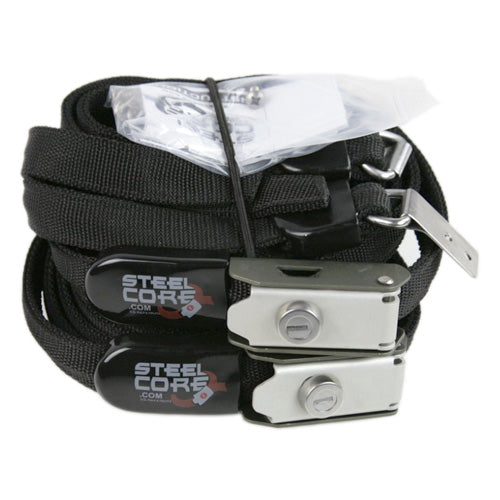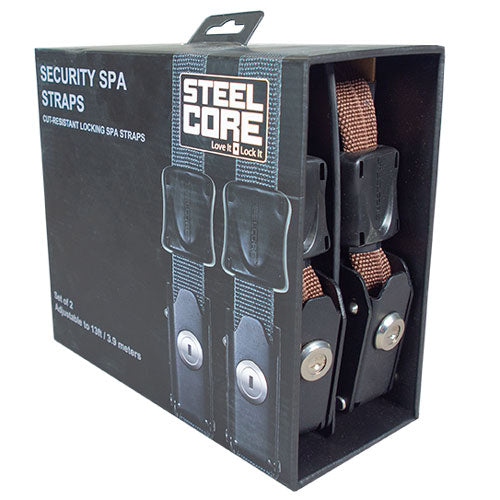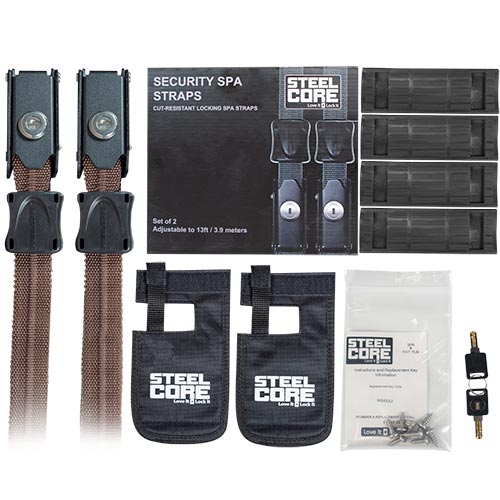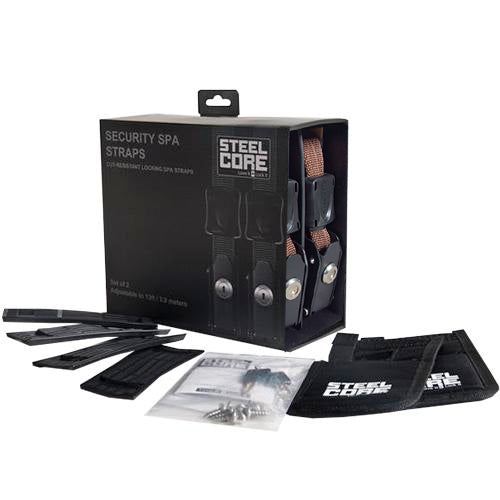 Steel Core Spa Security Straps - Set of 2
- Black
This item is IN STOCK
This item is TEMPORARILY OUT OF STOCK
Usually Ships Within 1 Business Day
Expedited Shipping Available
Item Details
Steel Core Spa Security Straps
Never worry about the security of your spa again with Steel Core Spa Security Straps. Whether you're heading on vacation or having a backyard barbecue with children around, these straps will keep your spa inaccessible and safely locked. Designed with home spas in mind, each 13 foot strap is made with patented s.e.w. steel encased webbing. This webbing is a blend of steel and cut-resistant fibers to form a strap which is harder to cut than steel cables and is practically impossible to remove once locked.
With a simple key-locking design, it's easy to lock and unlock the spa as you wish while deterring unauthorized spa use. Steel Core Spa Security Straps can also be used to secure your spa cover in high wind conditions to help prevent damage or injury. For peace of mind and unbelievable security, choose Steel Core Spa Security Straps.
Features:
Spa Security Strap with Locks
13 ft. straps fit most spas and hot tubs
Made of s.e.w. steel encased webbing
Harder to cut than steel
Key-locking design
Deters unauthorized spa use
Helps keep children safe when around
2-year Factory Warranty
Includes:
(2) 13 ft. Straps
(2) Keys
(2) Adjustable Ladder Buckles
(8) Stainless Steel Screws
(4) Stainless Steel D Ring Attachment Brackets
(2) Buckle Covers
(4) Edge Protectors
Note:
Adjusting buckle cannot be undone or loosened when spa straps are locked for security purposes.
Steel Core SPASTRAPS