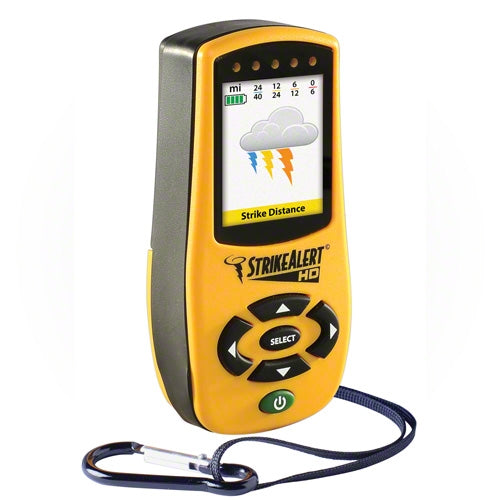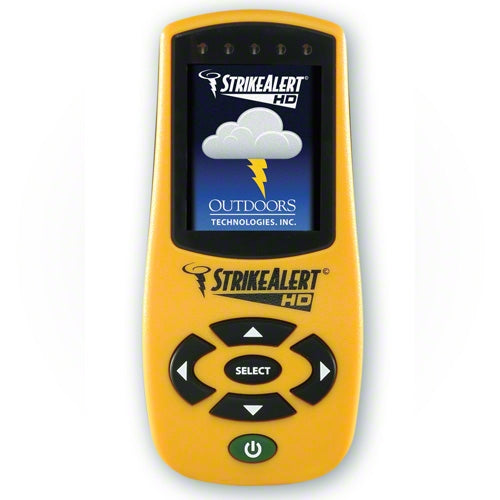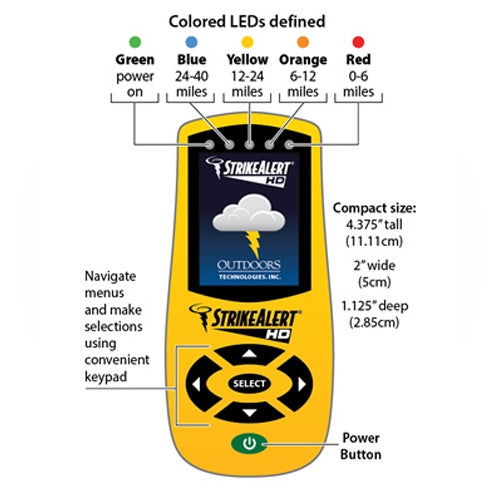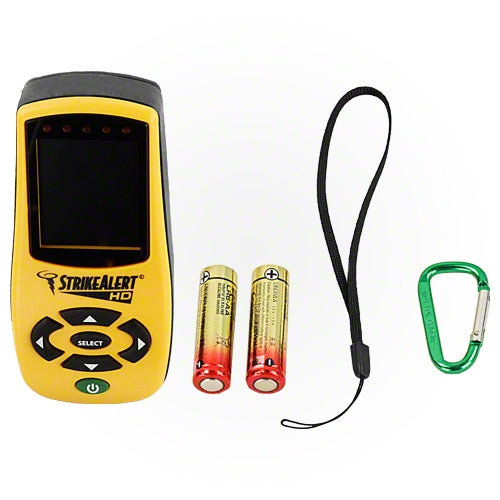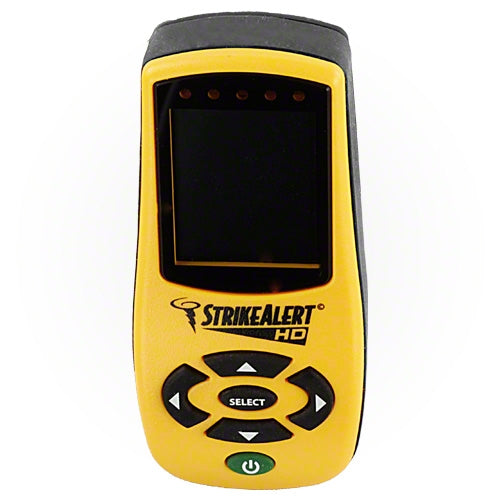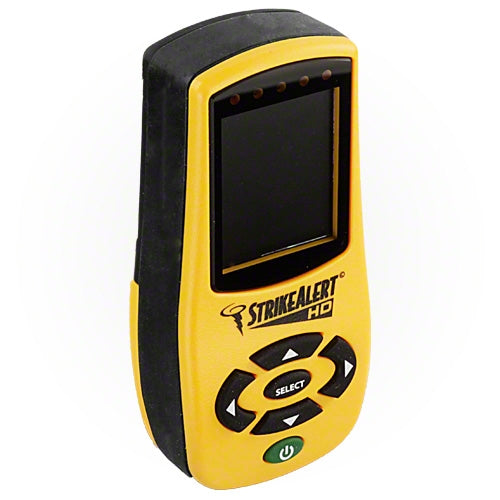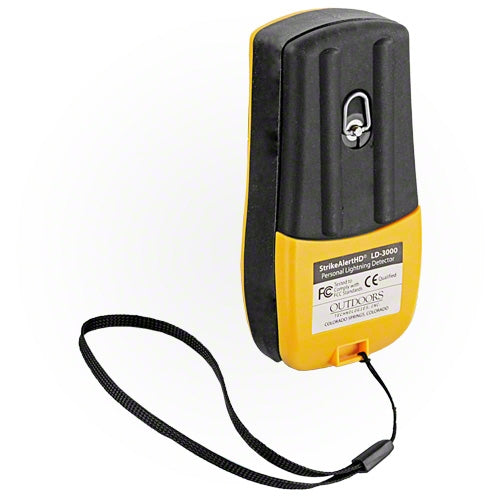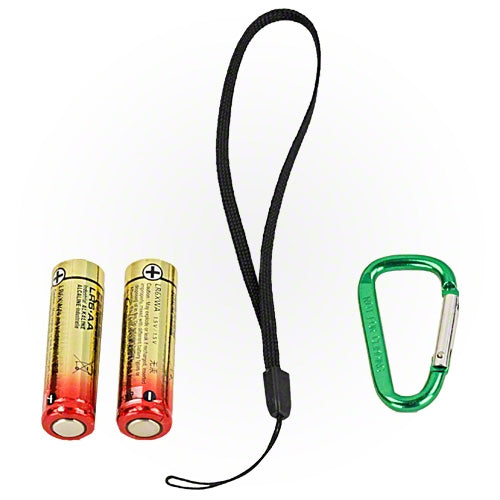 StrikeAlert HD - Lightning Detector
This item is IN STOCK
This item is TEMPORARILY OUT OF STOCK
Usually Ships Within 1 Business Day
Expedited Shipping Available
Item Details
StrikeAlert HD - Personal Lightning Detector
The StrikeAlert HD features a graphical display that can show you the distance of the lightning strike up to 40 miles away and give you a 1 hour storm trend and intensity. Unlike most personal lightning detectors, the StrikeAlert HD provides 360 degree tracking in all directions. You can set the device to provide audible and/or vibrate alerts before and while lightning is within striking distance.
The trend feature will give you a history in 5 minute intervals of all the strikes detected to provide a histogram that will give you an ideal of the intensity and direction of the storm. This is useful in determining if the storm is approaching, moving away from you or stationary.
LED indicators on the top of unit will let you know the distance of the lightning strikes. It will let you know if the lighting is within 6 miles, 6 to 12 miles, 12 to 24 miles, and 24 to 40 miles away. This indicator light will stay lit for 2 minutes or until another strike is detected. If the tone and/or vibrate options are selected, their duration will increase with each closer range indication (the tone will beep once for the 24-40 mile range increasing to 4 beeps for the 0-6 mile indication).
StrikeAlert HD Features:
Can detect lightning up to 40 miles away.
Color screen gives you a visual of the lightning strike distance.
360 Degree lightning detection - no blind spots.
LED Lights show the distance of the lightning strike.
1 Hour storm trend to help determine storm intensity and direction storm is moving.
Two AA batteries will provide enough power for up to 80 hours of use.
A two hour off mode can be set to shut off the unit after 2 hours if there isn't any lightning detected.
Weatherproof design for added protection in all outdoor temperatures and light rain exposure.
1 Year manufacturers warranty.
Approximate Dimensions:
4 3/8" Long X 2" Wide X 1 1/8" Depth

Lightning detectors should be used during many outdoor activities including outdoor sporting events, baseball, golf, swimming, hiking, paddleboarding, cycling, camping, boating walking, fishing, farming, and outdoor construction and many more... These activities give you increased risk to lightning strikes. Another common use for lightning detectors is by organizers of concerts and sporting events to give another layer of protection for their participants.