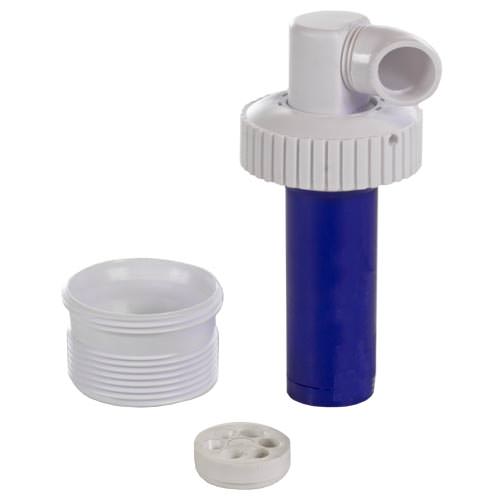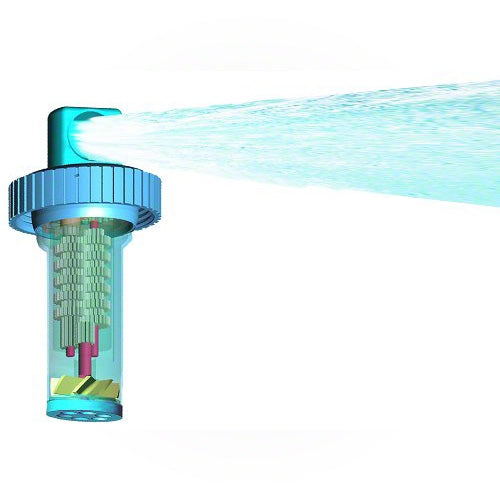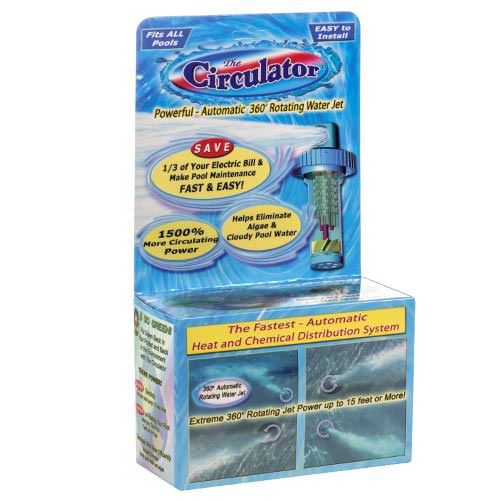 The Circulator Rotating Return Jet
This item is IN STOCK
This item is TEMPORARILY OUT OF STOCK
Usually Ships Within 1 Business Day
Expedited Shipping Available
Item Details
The Circulator Rotating Return Jet
The Circulator Swimming Pool Rotating Return Jet that provides up to 1500% more circulating power to increase the efficiency of your pool. It improves water clarity by more effectively disbursing chemicals and improving water circulation. The Circulator also improves heating efficiency by helping distribute the heat evenly which also makes heating your pool faster.
The Circulator works by using the water coming from your pool return to rotate the jet nozzle 360 degrees for improved water circulation in your swimming pool. It works automatically any time your pool is operating.
The Circulator Rotating Pool Jet Return Features:
Helps eliminate cloudy pool water and algae build up caused by poor circulation of the water
Rotating nozzle with stainless steel gear assembly and adjustable circulating control
Improves circulating power by up to 1500%
Helps ensure even distribution of pool chemicals throughout the entire pool
Improves heating efficiency and quicker heating times
Circulates the top layer of water, heated by the sun, and shoots it down to the cooler bottom of your pool
Helps eliminate cold spots and uneven temperatures in different areas of the pool
Easy to install and screws into your pools existing wall returns
Works great in above ground and in-ground pools
Note:
The Circulator will work on almost any pool with a 1-1/2" threaded return line. It installs in seconds and simply replaces your standard pool eyeball return fitting.
Asset 10022A