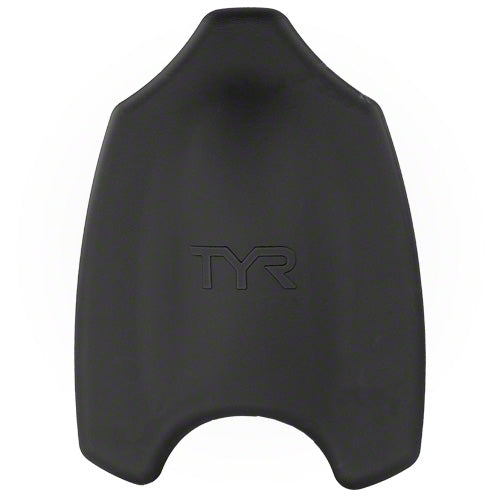 This item is IN STOCK
This item is TEMPORARILY OUT OF STOCK
Usually Ships Within 1 Business Day
Expedited Shipping Available
Item Details
TYR Hydrofoil Kickboard
The three-dimensional design of the board provides enhanced control over kinetic movement, allowing the upper body to move and roll in cadence with the lower body, for a realistic kicking experience in the lanes. It helps maintain a natural body position in the water, that's true to race form. The convex hull allows swimmers to rock naturally side to side through the water, while maintaining direction and the angled cutouts allow the hands to be in the same position as they would be when pulling through a stroke. Built to mimic freestyle body movement, the flat surfaces of the board allow the forearms to rest comfortably, while the perfect buoyancy keeps swimmers in the proper position in the water at all times.
Hydrofoil Kickboard Features:
Designed for training
Allows for a natural body position while training.
The conves base promotes a natural roll with your hips, torso and shoulders through the water, making for a very realistic kicking experience.
Hand cutouts provide proper placement for extended arms.